While many of us enjoy spending time in the kitchen trying out new recipes and dishing up delicious meals, that doesn't mean we want to be there all day. Luckily, Life & Style have cherry-picked some crucial appliances that will help maximise your time and simplify your life. From coffee machines that will let you crack the perfect cappuccino to blenders and slow cookers that will leave you feeling like Nigella, rest assured that your time spent slaving over the stove will be short but sweet.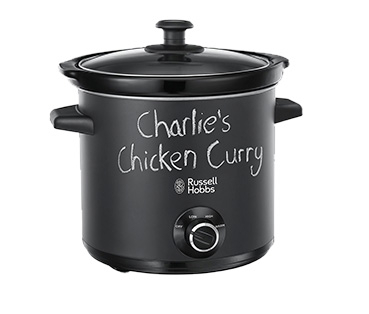 READY, SET, COOK
A slow cooker is fantastic if you're struggling to knock up nourishing meals. Not only will it help you up your intake of veggies and healthy proteins, but popping all your ingredients in the same pot means you don't have to wait around watching your creation. Preparing and cooking wholesome meals couldn't be easier, and you'll have plenty of free time to get on with other household tasks or allow yourself a well-deserved break.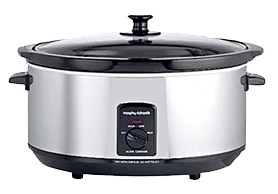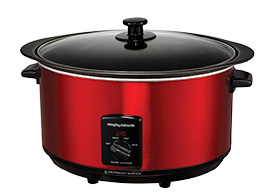 As the temperature drops, whip up a hearty stew that the whole family can enjoy in one of our stylish stainless steel slow cookers. Or, swap a takeaway curry on a Friday night with a healthy and homemade alternative. Investing in a slow cooker will also help cut down on food costs and transform batch cooking into an effortless task.
QUICK
CAFFEINE
FIXES
Buying a coffee on your commute or when you're out with a friend can end up becoming an expensive habit. To save money and still get a quality drink, why not try one of our coffee machines? Coming in a range of different designs and colours to suit any kitchen decor, a coffee machine will let you quickly make espressos before work and sip luxury lattes on weekends.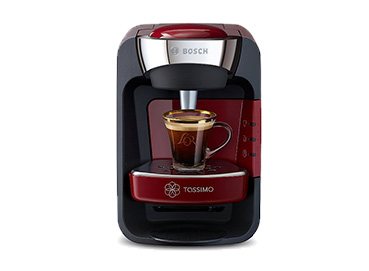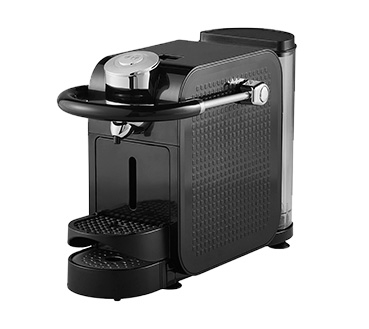 Trying to curb your caffeine addiction? The Tassimo My Way coffee machine not only lets you personalise your drink according to temperature, volume and intensity, but it's also perfect for making caffeine-free concoctions like hot chocolates and warm milk.
BLITZ WITH A
BLENDER
If you're looking for a quick and easy way to get your five a day then you can't go wrong with a blender. Our selection of blenders are ideal for fitness fanatics wanting to create nutritious and delicious smoothies or protein shakes. Featuring different sized jugs and an easy to clean detachable blade, the Kenwood 3 in 1 blender will reduce precious time spent cutting up fruit and veg. To keep little ones happy, chunky pasta sauces and soups can easily be made smooth with a few quick blender blitzes.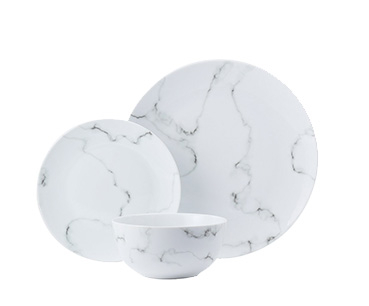 Fancy something a little more discreet? Our hand blenders are just the thing and they're great if you're looking to make multiple dips for special occasions. To take your hosting skills to the next level, why not impress guests by serving home-made hummus and tzatziki in our stylish marble-effect tableware range?
Saving time in the kitchen has never been easier with these handy appliances. Why not refresh your tableware too and shop George to check out our stand-out iridescent and copper trends?