If there's one thing that signals the countdown to Christmas more than anything, it's decorating your Christmas tree. Accessorising your tree with Christmas lights and baubles is a fun and festive family activity that will put everyone who visits your home in a merry mood.
From picking the perfect design to deciding on the right colour scheme and selecting your favourite Christmas decorations, Life & Style's buying guide will be your go-to on how to deck out your tree this season.


PICKING THE
PERFECT
CHRISTMAS TREE
Artificial Christmas trees are a fantastic investment you'll be able to enjoy year upon year, and they also come without the hassle of having to hoover up pesky pine needles. Whether you fancy a towering 6ft option or a small table tree, George have plenty of festive designs to choose from.
Go traditional with a forest green pick, or mix it up with a bright blue or pink alternative that'll also look charming nestled in your child's bedroom. For that special winter wonderland feel, pair one of our white trees with sophisticated silver baubles and a star topper to give your living room some Narnia-style magic.
When it comes to Christmas trees, positioning is everything. To help yours take centre stage, place it in front of a window, or select an attractive corner spot to frame the branches. Wherever you decide to position your tree, make sure you keep all electrical wires far away from little ones.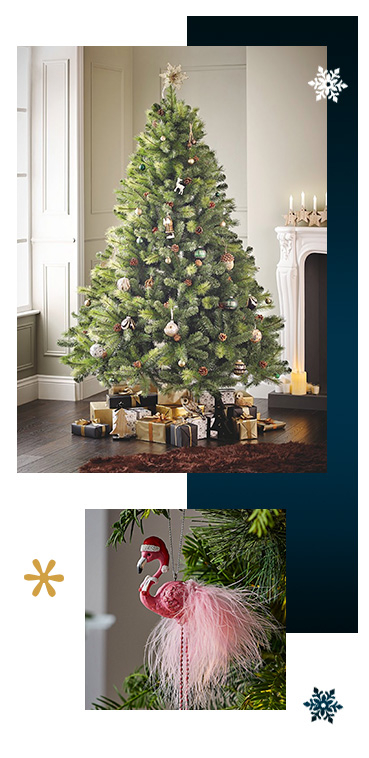 GETTING YOUR
CHRISTMAS
LIGHTS RIGHT
It may be the hardest part of decorating, but giving your tree a lovely glow with Christmas lights is perhaps the most important bit of the whole activity. From twinkling warm white lights to jazzy multi-coloured and shaped designs, browse George's extensive selection to illuminate your tree.
To add some sparkle to the rest of your home, why not arrange Christmas lights tastefully around banisters, bookcases and even door frames to add an elegant festive touch? Or, if you really can't face assembling lights on your tree (or anywhere else), George also have plenty of pre-lit trees that will do all the work for you. Easy!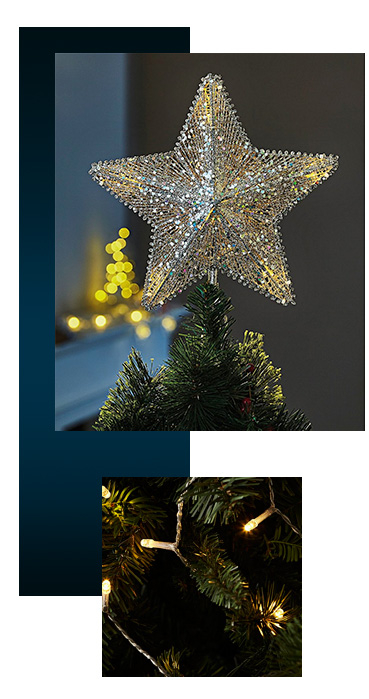 FESTIVE CHRISTMAS
DECORATIONS
Now that you've picked the perfect tree and sorted your lighting, it's time to move onto the fun part: decorations.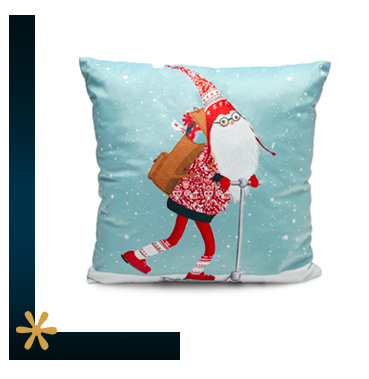 Little ones can also have great fun arranging our novelty decorations, such as our llama, dinosaur and cactus baubles alongside some of their own homemade designs. After all, when it comes to Christmas decorations, the more the merrier!

To show off your tree ornaments in their best light, select your favourite festive baubles and place them in prime positions, as you'll want guests to admire them first and foremost. Our rose gold-toned sequin bauble will add a lovely touch of glamour to your tree and works wonderfully when paired with our mixed pack of gold-effect and rose gold-toned baubles.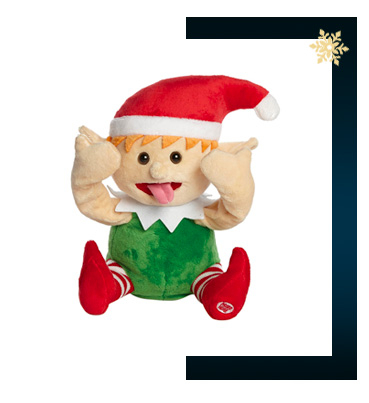 Now that you've got your Christmas tree looking its best, be sure to browse George's festive soft furnishings and dining sets to complete your seasonal decorations.