Still awaiting your acceptance letter from Hogwarts? Fret not because we have something equally as magical! In celebration of the release of the new movie, Fantastic Beasts: The Crimes of Grindelwald, we've conjured up a spellbinding choice of goodies that'll delight the witches and wizards in your life this Christmas.

It's tiring work training to become a wizard! A long day of summoning up spells calls for some magical PJs to cosy down in and we've got just the thing. They're perfect for reading under the cover by wandlight too!

Coming in all four house colours, these PJ sets are perfect for lazing around the common room. And don't forget to pack your dressing gown for when you're exploring the dark and mysterious halls of Hogwarts after hours. Shh!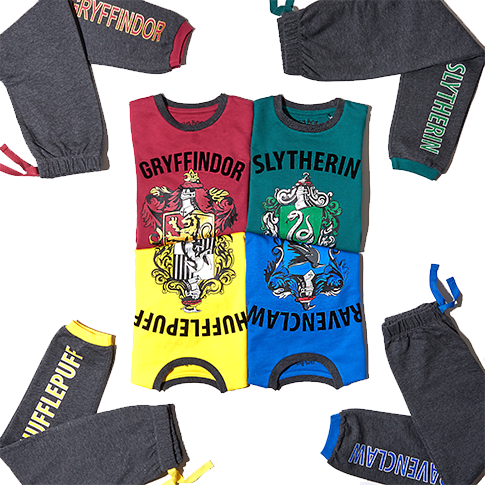 Wands at the ready! Embark upon a magical adventure with our Lego Fantastic Beasts playsets. Have fun mixing potions, tour around the different magical beast habitats, and summon your most powerful magic!