By Katie Portman, award-winning lifestyle & parenting blogger at Pouting In Heels
Leopard print, sequins galore, shoulder pads, bold colours and heels are what immediately spring to mind when I think of my Mum.
Specifically, of how she dressed during my childhood; back in the Eighties when the height of fashion was big hair and even bigger clothing.
I'm sure like most mums from that time, she'd rather not think back to some of the outfits she once wore. (Killer shoulder pads, anyone?)
But she needn't worry.
Because as far as I am concerned, my Mum is a fashion hero. Forget Audrey Hepburn or Olivia Palermo, my Mum was most definitely my first style icon.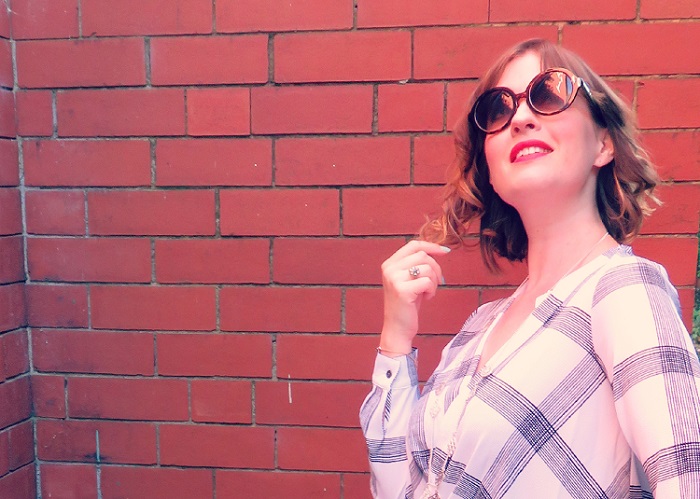 (image created by blogger)
My Mum is glamorous. And always has been, regardless of the decade or the clothes she has worn.
Her signature style is glamour.
From the Swinging Sixties as a young woman to today, in her super sixties, my Mum has always looked stylish, super-groomed and sassy. Scruffs? She doesn't own them. 
Jeans? Only occasionally.
Pyjamas? Not on your nelly.
If there's one thing my Mum has taught me over the years, it is to always aim to look your best.
To pop on some lipstick before you leave the house. And whilst you're at it, a generous spritz of expensive perfume too.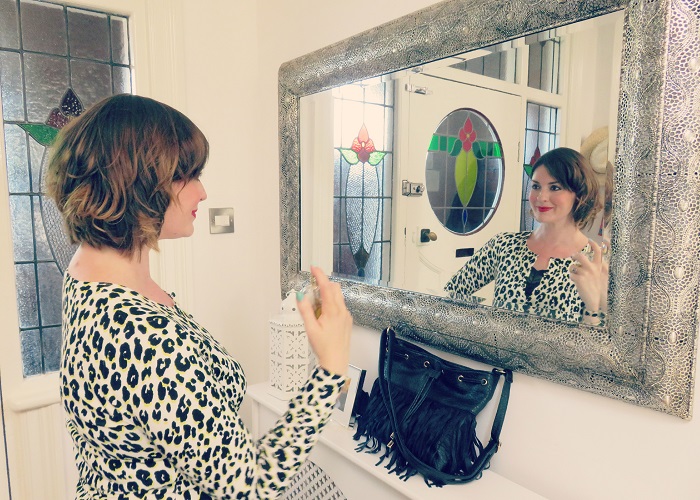 (image created by blogger)
First impressions count and who doesn't want to look and feel good, taking on the busy day ahead in style?!
My Mum has also taught me to embrace my femininity. To wear clothes that appeal to my glamorous side and to wear clothes that are fun.
So currently I have a thing for stunning frocks, a love affair with leopard print and a preference for smoky eyes or red lips when it comes to make up.
In all seriousness, I'd wear glamorous dresses every day if I could.
But now I'm a busy mum myself, I've had to accept that this isn't actually do-able. Certainly not when you have a three year old to look after.
So unlike my first style icon, I do tend to wear jeans a lot. Especially when I'm working from home or running around after my daughter all day.
However, mother's daughter that I am, I always try to inject some glamour into my outfit too.
You know, with a pretty sequin top, a bold print, a statement necklace or some classic Breton stripes.
Just like my lovely Mum, I like to try and look my best. So, full-on glamour? You betcha!
 Big hair? Why the devil not?
Earrings to rival Pat Butcher's? Yes, please!
I'll happily give any of my Mum's fashion trends a go. 
As long as they don't include those giant shoulder pads…