Planning a new look for your home? There's no better time to be out with the old and in with the new. Take a look at these inspiring interior styles and start 2018 with a fresh, clean palette.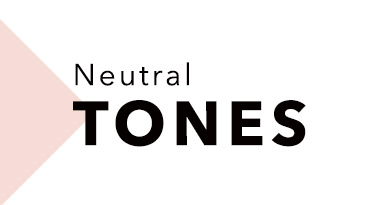 Lend your living room a beautiful, relaxed vibe with modern, country-style décor. A palette of neutral tones give you the freedom to play with soft pastels, pretty prints and interesting textures.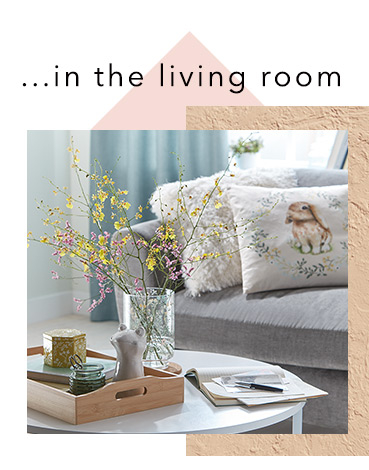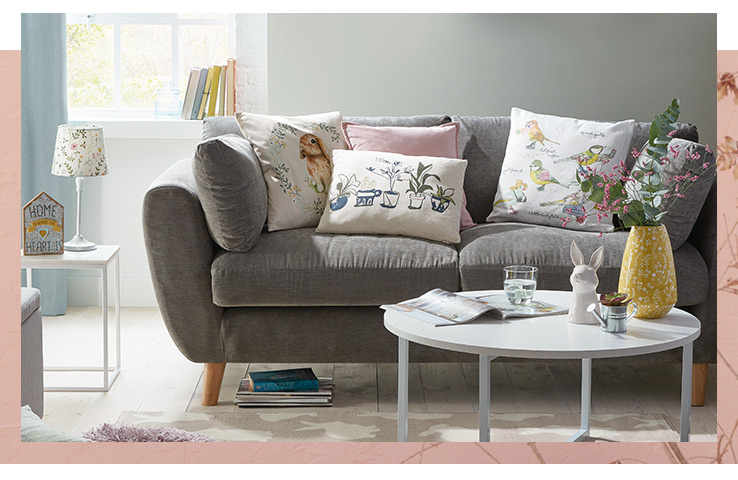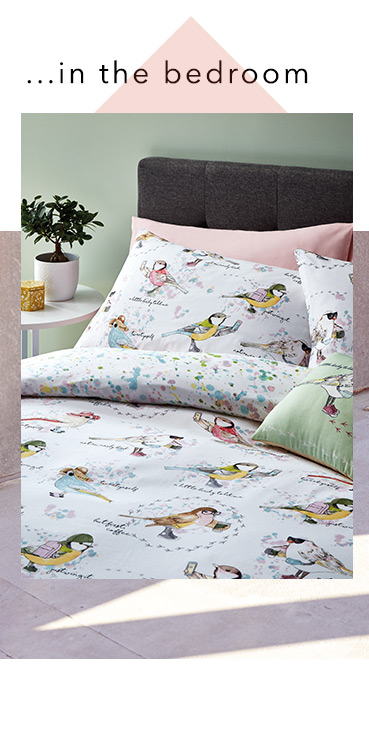 Stay in touch with the outdoors with wildlife patterns and soft neutral tones. Bring botanicals to the fore, mix with cosy fabrics and pair with floral print curtains to create a sanctuary filled with cosy comforts.
Evoke a feeling of tranquillity in the bathroom with clean, minimalist design. Splashes of turquoise tones and gold-toned accent pieces work in harmony, while soft cotton towels add a clean, fresh feel.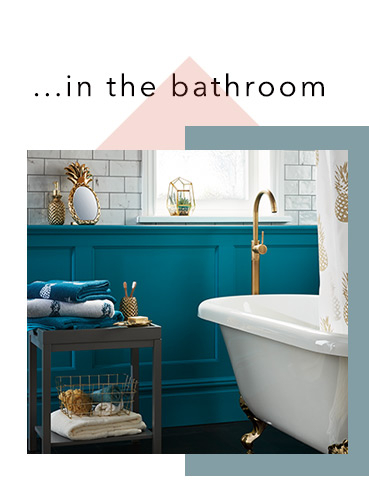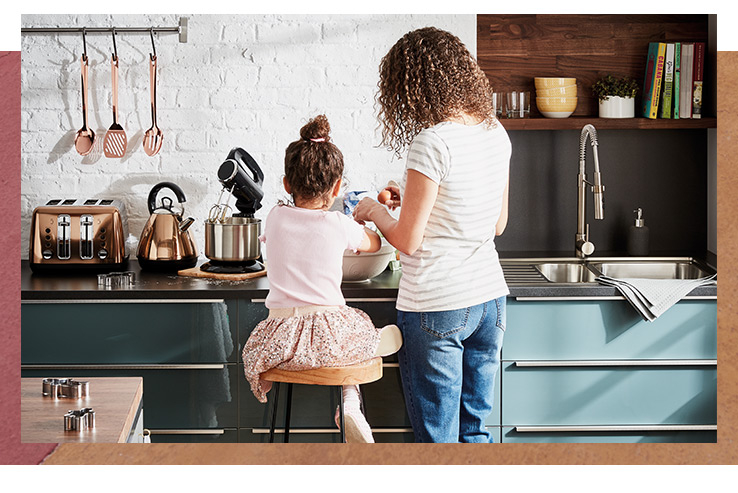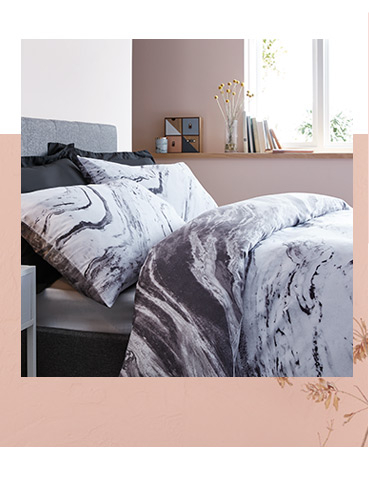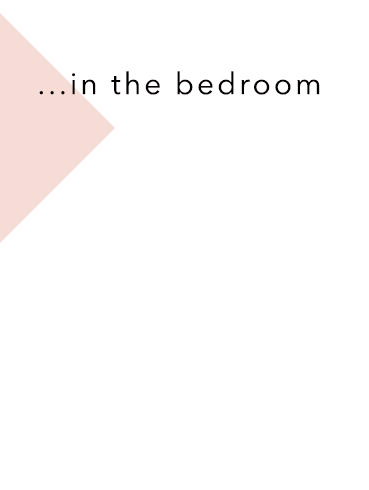 With the bedroom being a place of rest, it's important to create a feeling of peace and comfort. Go for a modern approach and choose sleek geometric accents and a few house plants for a fresh, apartment-style look.
It's the start of something bright and beautiful. Take your lounge to the next level with a splash of unexpected colour. Mustard yellows and plum pinks create an eye-catching combo, while patterned cushions shake things up a bit.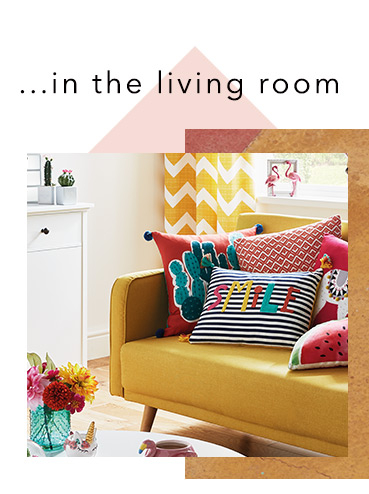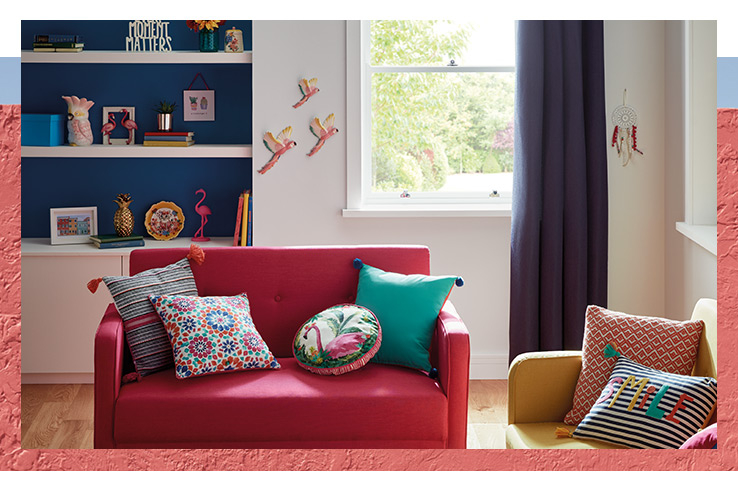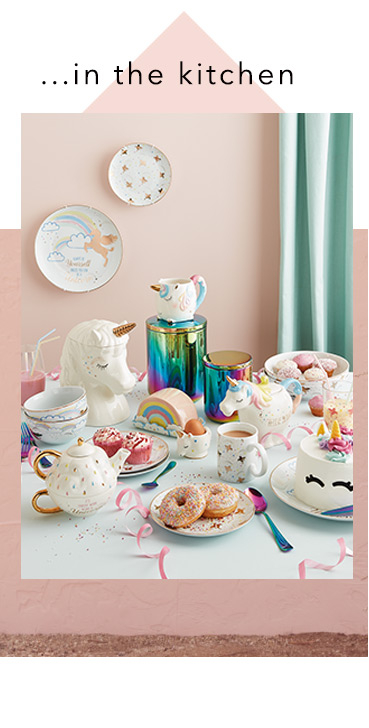 There's no better time than the New Year to get stuck in and creative in the kitchen. Play with pastel colours, whimsical dinnerware and iridescent accessories for a truly colourful and eclectic mix.