What better way to enter the new year than with a new work wardrobe? Be in full control of how you feel and let it reflect in your style with fashionable ladies' clothing, that is suitable for the office as well.
Wearing fun prints and bright colours is a great way to chase the January blues away. Life & Style brings you stylish additions that are chic and easy to rotate for your 9-5, to ensure you keep your work wardrobe in check this season.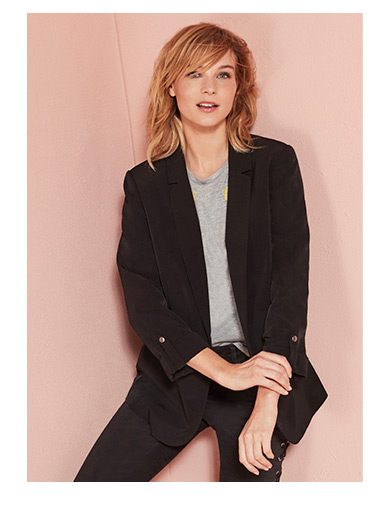 THE
CLASSIC LOOK
A black blazer and formal trousers are probably the easiest way to dress for the office. However, it doesn't have to be boring as long as you remember a few simple tips. Add some colour or wear statement pieces like a chunky necklace or a printed scarf, that will help update the classic look.
Show them you mean business and rock a red tailored blazer to work instead. It's definitely bold, daring and will get you noticed in the office.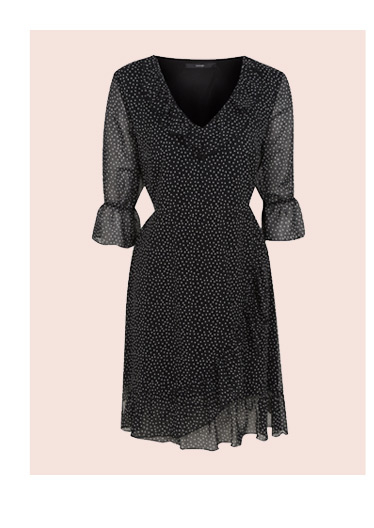 DRESS IT UP
Choose a polka dot dress with feminine frills for your weekday look. The relaxed fit will be your go-to outfit, which can be worn with flat plimsoles and can easily be transformed to an evening outfit with high heels. Try it with red shoes and a cross – body bag to pull of the vintage inspired look that will add some fun to your workwear wardrobe.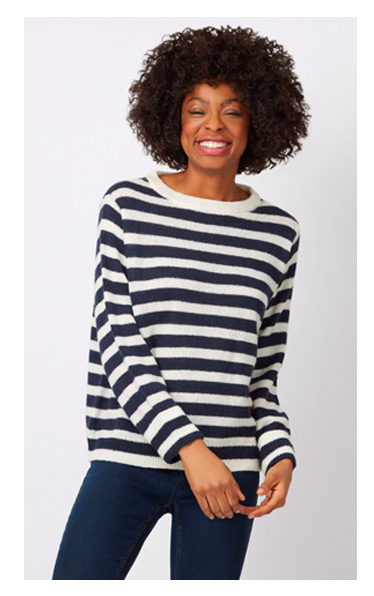 SMART
CASUAL LOOKS
Smart casual can be a confusing dress code, but when it comes to work, the best way to make sense of it is wearing neat yet casual attire. To avoid clothing mishaps at work, switch up your suit blazer and wear a relaxed knitted jumper instead. Choose from roll neck, crew neck, or bell arm styles, that are casual and stylish ways to layer up for the winter, as well as work well with your smart trousers and skirts.
Pull out your summer culottes and team them with a flowy light shade blouse, as they are the perfect choice when you want to trade in your tailored look for something comfy and easy to wear in the morning.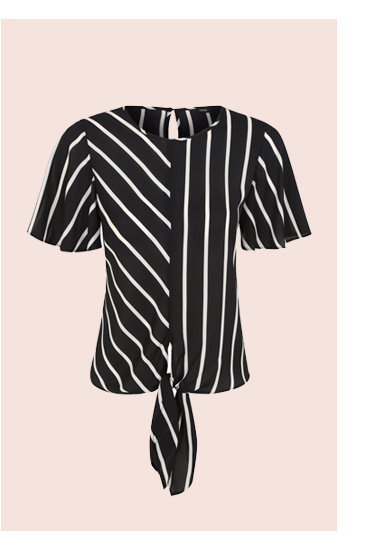 MULTIPLE
OUTFITS
You can get multiple looks out of shirts and trousers as they are the easiest to rotate during the week. For a speedy way to dress in the morning, choose a striped print blouse and wear it with smart black trousers and patent shoes.
Checks are a trans-seasonal trend that can be dressed up or down, so swap your black pencil skirt for a checkered midi skirt instead, that will look great teamed with an on-trend coloured blouse. Complete the look with pointed heals for a glamourous, but sophisticated look.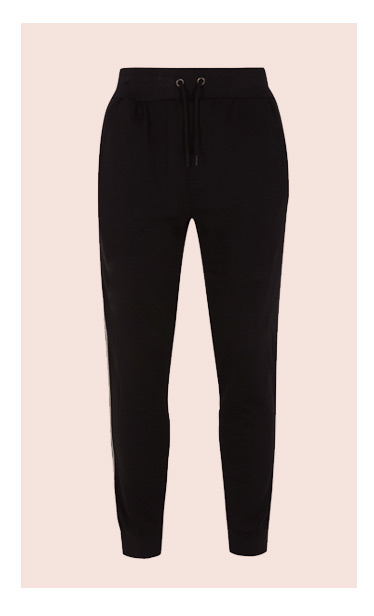 TAILORED
JOGGERS
Rack up some style points in the office with some ladies' tailored joggers. Tailored joggers are much cooler than your smart trousers and are an easy way to display your fashion sense in the office. Choose draw string trousers with cuffed ankles and team them with a white shirt to smarten up the overall look.
You can switch up your top half with functional items like colourful knitwear, floral blouses, and frilly sleeve tops which are all great ways to look chic with minimal effort. As soon as work is done, slip on your trainers for the afternoon rush hour to give your feet a rest from heels.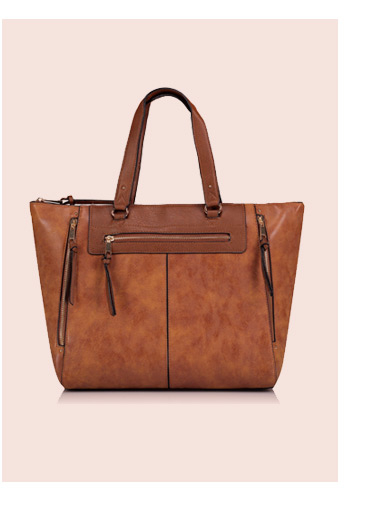 WORKWEAR
ACCESSORIES
Accessories are the easiest way to transform a simple work outfit. A good pair of comfortable heels will go a long way. Have black, nude and red in your shoe collection to help you recreate different looks.
Whether you plan to hit the gym or attend yoga classes after work, choose a large tote bag that will go with your work outfits, as well as fitting your gym kit too.
Kick start your new year workwear with stylish key pieces that can help start your week off right when you shop at George.