It is officially wedding season! Finding something to wear for a wedding can be a difficult decision, especially when the wedding is being held outdoors, it makes things even more complicated. You'll need to be prepared for whatever the weather may have in store, so it's important to look the part.
Life & Style will help you put together both practical and photo-worthy wedding outfits to have you covered for this memorable occasion.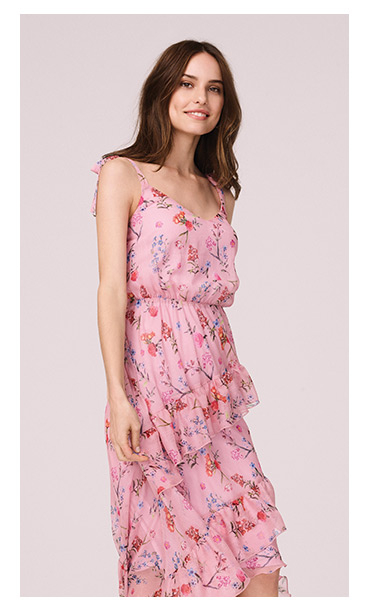 CHIC NECKLINE MAXI DRESSES
You can't go wrong with maxi dresses. It's not only perfect for outdoor settings, but you also have a variety of styles to choose from like bardot necklines, halter necks, or floating high low skirts. Maxi dresses offer sophistication and take very little styling. To ensure you look great from every turn and angle, add an extra spark to your wedding outfits with accessories.
Shoulder baring maxi dresses are beautifully feminine and an elegant choice for any occasion. It also provides the perfect space to add a chunky necklace to make your outfit stand out. Complete it with a clutch bag, and strappy nude or black heels so the hemline doesn't drag on the floor.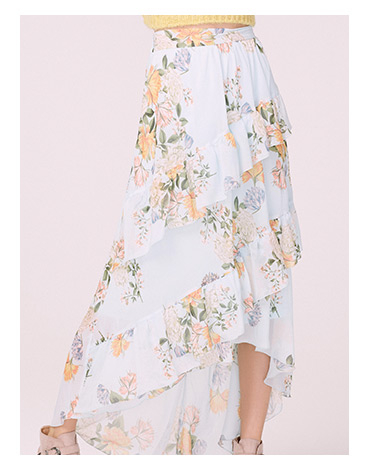 SKIRTS FOR
EVERY OCCASION
You can get creative with your look and try mid-lengths or long skirts that will get the job done. The great thing about this is that you can wear each piece again, to BBQ parties and add it to your holiday wardrobe once the wedding is over.
Try an asymmetric floral skirt to add shape and colour to your outfit. The floaty layers make it easy to wear and style with neutral tones like a linen blend blouse. Light hues will look perfect in outdoor settings, holidays and with your everyday wear.
JUMPSUITS INSTEAD OF DRESSES
What's easier than throwing on a one piece outfit for an outdoor wedding? Jumpsuits are more adventurous and take very little effort to style as they are already well put together. If you prefer fitted jumpsuits, a black applique bodice and spaghetti straps will make this feel extra fancy. Or why not play with simplicity and choose strapless jumpsuits in an elegant neckline that will look stunning with drop earrings?
Pair it with comfortable block shoes, and a sequined or floral bag that complements the outdoor theme nicely.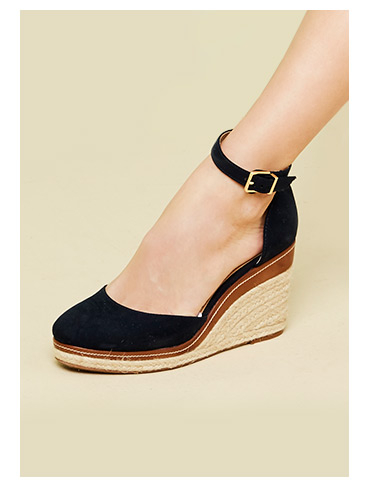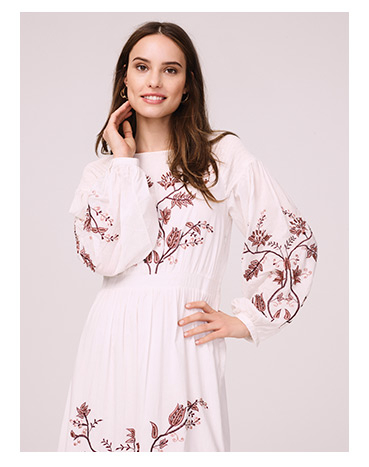 DRESSES FOR SUNNY WEATHER
Hopefully the sun will be out, so a short number with long sleeves looks gorgeous but formal enough for an outdoor wedding. The extra coverage will also come in-handy if the temperature drops, so you don't have to worry about layering up too heavily.
A light scarf for the evening will do the trick, and a printed crossbody bag and walkable block shoes complete the look.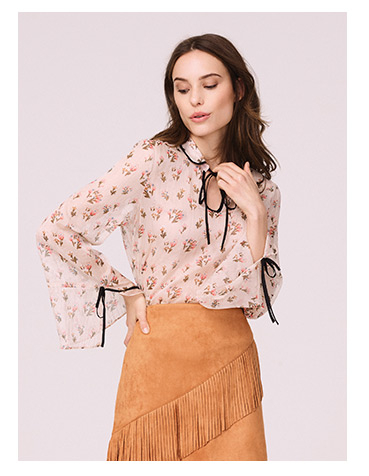 CLASSIC
TAILORED SUITS
Another solid option for an outdoor wedding is a classic well-tailored suit. Since the look is such a statement-maker, it doesn't need much apart from a strappy top or a tucked in blouse underneath. A little sparkle with jewellery, a jazzy handbag and a gorgeous pair of ankle strap sandals in a metallic pink hue will finish off your outdoor wedding attire nicely.
Discover more evening dresses, comfortable shoes and accessories at George for the perfect outfit to wear for outdoor weddings.