With Christmas just around the corner, you're probably panicking about all the gifts you need to buy. From Secret Santa presents to gifts for him and her, your present list can start to feel overwhelming – especially when you have gifts for kids to find as well!
Luckily, we're here to make your Christmas shopping a little easier with our present ideas for children. Featuring all of 2019's most popular toys, as well as stocking filler suggestions, our gift guide is guaranteed to put a smile on their faces this Christmas.
What are the top toys
for Christmas 2019?
With new toys being released all throughout the year, it's nearly impossible to keep track of the trendiest picks for Christmas. Plus, almost as soon as you decide on a toy, it's already flown off the shelves. Thankfully, we've rounded up all the in-demand products to help you stock up on the top toys for your little ones.
From Peppa Pig toys to must-have L.O.L Surprise! dolls and impressive LEGO sets, we have exciting options for kids of all ages.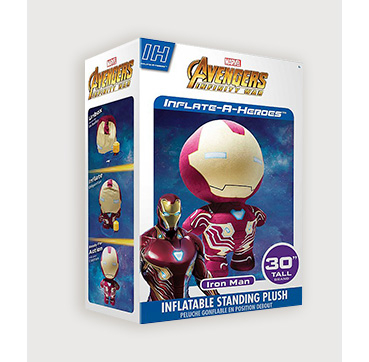 The best toys for toddlers
Pretend play is an essential part of your child's development. Not only does it encourage them to use their imagination and improve their social skills, but they also get to practice sharing ideas and expressing feelings. With this in mind, our toy gift suggestions are specially designed to inspire their creativity:
Wooden Toys
Reminding you of your own childhood, wooden toys have come back into fashion in recent years. From traditional wooden dolls houses to food trucks and train sets, these timeless toys are a durable choice that are also great for sparking open-ended play.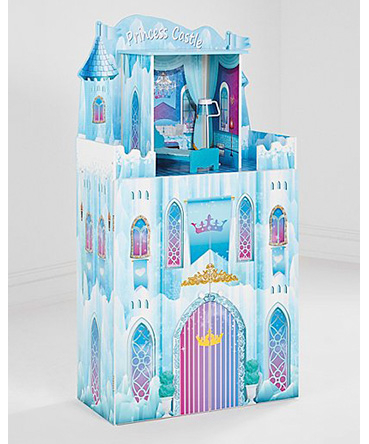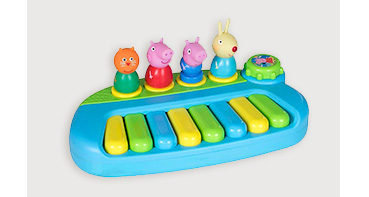 Peppa Pig Toys
Featured on everything from rucksacks and clothing to books and sticker sets, the popularity of Peppa Pig is hard to ignore. Whether your child is jumping into muddy puddles like Peppa or singing along to the show's songs, little ones can't get enough of Peppa and her adventures.
To make their Peppa dreams come true, why not gift them a Peppa Pig keyboard for Christmas? The perfect pick for little musicians, this toy will nurture their imagination while improving their motor skills and hand-eye coordination.
You and your family can also look forward to some live music before you enjoy a festive film!
The best toys for 5 years+
As your child learns and grows, it can be a struggle to keep them away from the TV screen. However, our toys for five years plus will help them stay entertained for hours – all without a remote control!
L.O.L Surprise! Sets
The very best Christmas presents tend to involve some element of surprise. Even so, you also want to make sure the gift you give your child is something they really want. For the perfect mix between the two, you can't go wrong with a L.O.L Surprise! set.
Not only are the dolls beloved by little ones, but they also include a surprise in each set, including new dolls, clothing and top-secret accessories.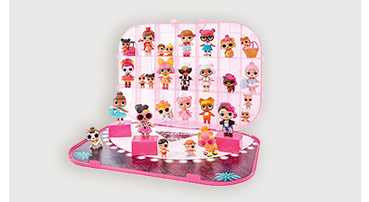 Sylvanian Families
Toys for pretend play don't get much better than Sylvanian Families. Fostering your child's story-telling abilities, these adorable animals can prompt both individual and group play.
From lovable hedgehogs and sweet rabbits to cute kangaroos and playsets, there's a Sylvanian family to suit every child.
The best toys for 8 years+
If you're searching for a toy that will engage your child throughout the school Christmas holidays, we've got you covered:
LEGO Sets
Give your child a puzzle to solve on Christmas day with 2019's most in-demand LEGO set: the LEGO Harry Potter Knight Bus. Featuring a hinged side panel, a removable roof and Harry Potter's chest, this challenging construction will give any budding witch or wizard the ride of their life! Plus, this toy is sure to keep them occupied while you prepare their Christmas dinner.
For the ultimate gifting duo, pair this LEGO set with some snuggly Harry Potter pyjamas.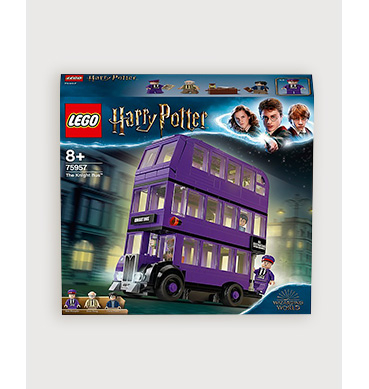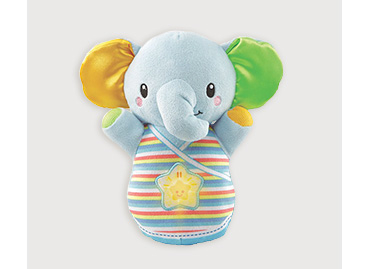 Stocking Fillers
Christmas morning is all about one thing for little ones: stockings! To make sure this year's goodies are the best yet, try and get a mix of presents to fill their stockings with.
From novelty gifts and educational toys to tasty treats, spend some time creating a captivating combination of stocking presents to make their day.