In between work, picking up the kids and everyday chores, home décor projects can often get pushed to the side. Even so, you shouldn't underestimate the feeling a recently refreshed space can give you.
Luckily, it doesn't take much time or effort to transform your home – and, most importantly, it doesn't have to cost a fortune either! From making the most of cushions and throws to adding interest with statement ornaments and rugs, our top tips will help you style up your home on a budget in no time at all.
How Often Should I Update My Home?
There's no right or wrong answer when it comes to how often you should update your home. Sometimes home décor will stay feeling fresh for years, while other times the trends you've chosen can fade fast. Ultimately, the decision to transform your space is all about personal preference.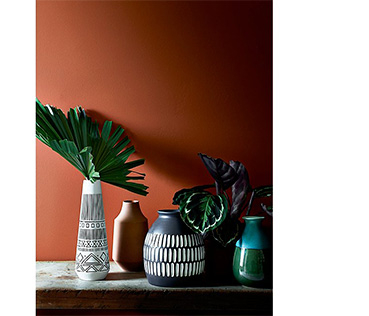 Where Should I Start?
Once you've decided to update your home, the question becomes where to begin. While this can be overwhelming at first, try taking things room by room.
If you spend a lot of time in a particular room or area of your home, you'll appreciate any changes you make there the most. Remember, bite-sized chunks will help you get the job done before you know it.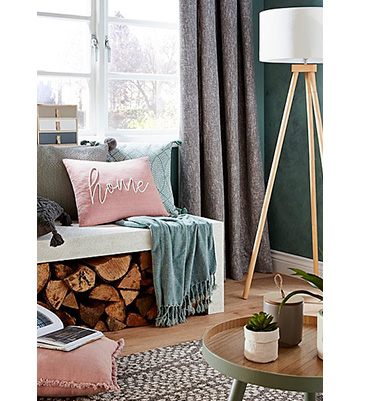 How Do I Refresh
My Home?
Now that you're ready to update your home, just follow our guide to discover useful tips and décor inspiration:
1. DECLUTTER
Energising your home can be as simple and as easy as decluttering. Not only is this tactic budget-friendly, but it will also let you rediscover treasures you may have forgotten. From sorting through kitchen cupboards to organising bathroom essentials and using storage boxes, you can also donate any unused or unwanted items to charity.
Crucially, a clean and clutter-free space will give you a blank canvas to work with. From there you can incorporate home accessories and new items as and where you wish.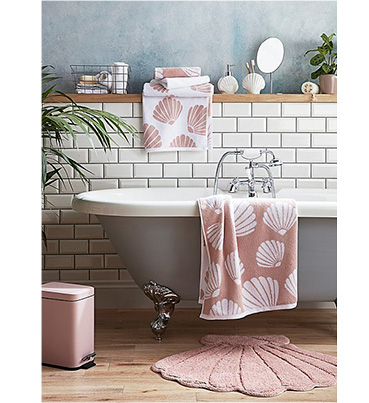 2. Make A Statement
First impressions are everything. With this in mind, a statement piece is a brilliant way to give a room a completely different dynamic. Whether that's a fashionable ornament, decorative lighting or artificial plants, bold items bring noticeable change without breaking the bank.
3. Get Creative
When it comes to cost-effective methods for refreshing your space, getting creative with soft furnishings is your best bet. Cushions can be chopped and changed depending on your mood and the season, while throws and blankets give the appearance of depth in living rooms and bedrooms.
One fast fix for revitalising your living room is to accessorise with soft furnishings in vibrant colours like yellow and red. Or, if you're after a boho theme, go for organic textures and hues like oatmeal, green and warm browns.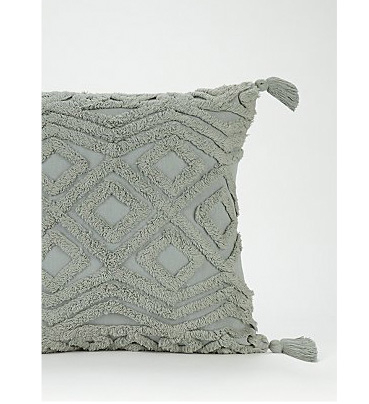 4. Brighten Up Your Bedding
Your bed is the centrepiece of your bedroom. For this reason, taking advantage of its transformative properties is a must.
For maximum impact, start by updating your bedding with trend-focused duvet sets. Individual taste is key here, so really think about the atmosphere you want to encourage. If you find it hard to settle on a single colour scheme or pattern, pick a reversible duvet set. This way you can switch and swap as and when you like.
5. Don't
forget Rugs
Bringing warmth and definition to rooms, rugs are an essential item for the colder months. From monochrome prints and faux fur textures to minimalist shapes, the colours and designs you pick will influence your whole room, so choose carefully. You can even match them to your curtains for a cool and coordinated vibe.
Even so, make sure you consider the placement of your rug. To add movement to your space, why not try arranging a rectangular rug at a diagonal angle?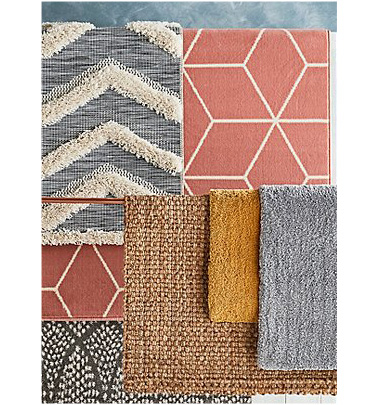 6. Go Green
We might be heading into autumn and winter, but that's no reason to forget about greenery. Providing freshness to indoor spaces, plants (real or artificial) will bring some much-needed uplift to poorly lit rooms and cramped areas.
Whether you prefer cacti and succulents or cheese plants and bonsai trees, it doesn't take much to inspire some botanical bliss in your home.
If you're struggling to decide on a theme, check out our latest home décor trends, including our Spirit and Precious Planet collections. Featuring cushions, bedding and accessories, they're the perfect place to start to help you fall in love with your home again.