Now that we have officially hit spring, most of us will update our fashion wardrobe to welcome warm weather. It's also a great time to press the refresh button in your home and start making changes, especially to your bedroom. Whether you want to give your room a new paint job, declutter or have a subtle makeover, it's time to brush away the winter-blues.
Life & Style share inspirational bedroom ideas on how you can use harmonious interiors to lift the senses.
FRESH FABRICS
Bring nature indoors with botanical-inspired bedding. It's a great way to add spring elements to modern decors, to breathe life and light into your room again. Look for contemporary neutral tones, cool greens and blues with floral or leafy patterns to refresh your bed space. Also, pack away heavy blankets and throws, and replace it with something lightweight and airy.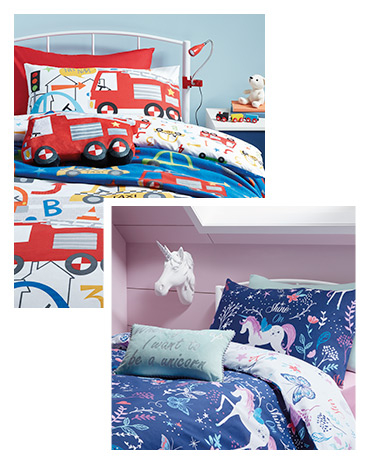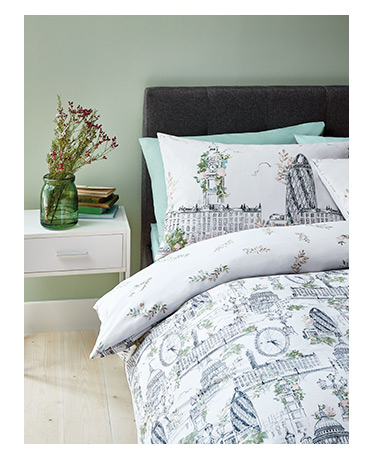 Give your child a room to study and sleep in that is practical for their growth. Use a toddler bed as the focal point by covering it in their favourite colours, and Disney character designs to show off their buzzing personalities. For the older kids' bedroom, your girl will love snuggling up under a beautiful unicorns and rainbows duvet cover with a lovely printed reverse. Alternatively, you can keep it simple with plain light colours like pink, blue, white, or lilac to help lighten up the space.
A good tip to keep in mind when replacing your duvet is to find out it's tog rating. Choose 4.5 or 7.5 tog as these fabrics are breathable and will provide a fresh, cool feel when sleeping. Alternatively, 10.5 tog is a good compromise to use all year round.
WINDOW COVERS
 It's the perfect time to let the sunshine in through your bedroom window. If you want to keep your light-blocking curtains, consider investing in sheer curtains, or blinds that will give you privacy, but still allow natural light into your space.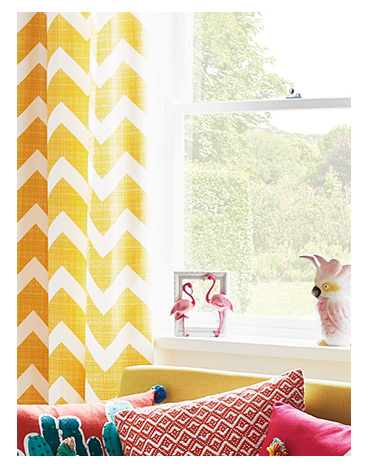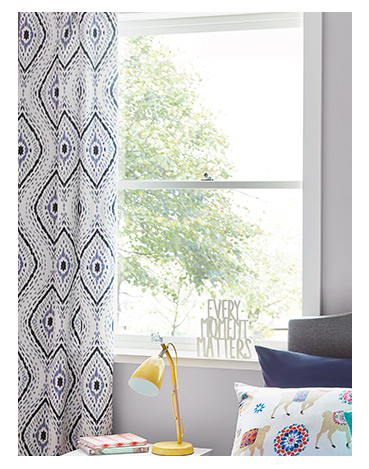 Window covers don't always have to be plain. Create a restful retreat by combining shades of soft pink, creamy yellow and dewy blue, against a white wall for a gentle contrast.
If you're decorating the little one's bedroom, you can brighten up their space with printed curtains featuring sweets, rainbows and cherries for that summer fun feel. Or keep Disney and Marvel fans happy with their favourite characters.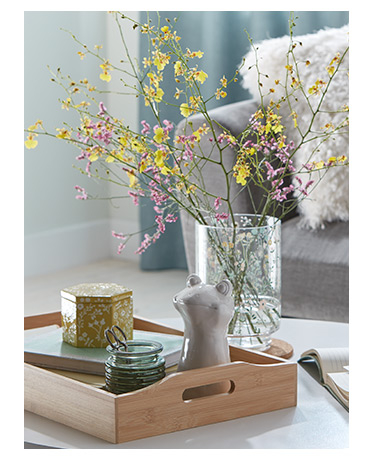 ADD BEDROOM ACCESSORIES
Refresh the senses and wake up tired interior with the right accessories to really set the spring tone. Display objects in cool blue hues, citrus and leafy green accents to keep your bedroom effortlessly chic. Add spring themes with animal ornaments, and flower vases to add a natural pop of colour.
Complete your bedroom design by scattering cushions over your bed that will add interest, as well as bring the spring theme together.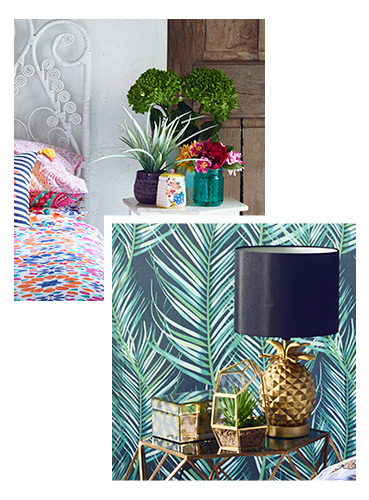 ADD HOUSEPLANTS TO YOUR BEDROOM
Houseplants can make your home feel more peaceful and alive. They improve the air quality and add colour to your space. Figure out what plants will work best in your bedroom, and choose patterned leaves in colourful pots, to blend in with your spring décor.
It's also a great way to encourage the kids to look after their own 'indoor garden', to stimulate good health, happiness and wellbeing.
Spring is the time to bring in natural elements from outside. Lift your mood every morning with beautiful bedding, bedroom accessories, and smart furniture for a truly seasonal look all year round.