The New Year is the beginning of a fresh start for everyone and that includes your children's school uniform wardrobe. You'll want to make sure their uniform fits perfectly and will take them through to the end of the term or longer. This is why it's better to get in early before the shops sell out to make back-to-school less stressful than it needs to be.
Life & Style have your children covered from head-to-toe from everyday durable uniform that will smarten them up in the classroom.
WHERE TO BUY
YOUR CHILD'S
SCHOOL
UNIFORM
Some schools will insist you buy from a school uniform shop that stocks blazers, jumpers and cardigans with their logo on it. If that is the case, it is essential to kit your kids out appropriately in whatever the school insists your child must have a logo on.
However, there are affordable ways that won't break the bank after the heavy Christmas spending. Here at George, you can get great value girl's school uniform and boy's school uniform that matches your kids school's dress code.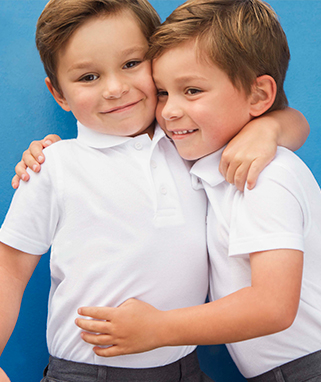 VALUE PACKS &
LASTING COLOUR UNIFORMS
Bear in mind your child will be in school for about 190 days in each academic year, which means a lot of washing for just a single polo shirt or a jumper. For mums, it's important to find a fabric that will stay bright and look fresh wash after wash.
Luckily our girl's shirts and blouses and boy's school polo shirts come in value packs of whites or blues that are essential for weekly rotations. Whether it's coloured jumpers, packs of socks, or P.E. shorts, parents can now tackle dirt easily with clothes that are crafted with Teflon stain release that can withstand all sorts of wear and tear for longer use.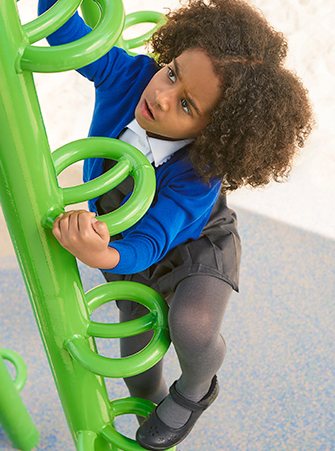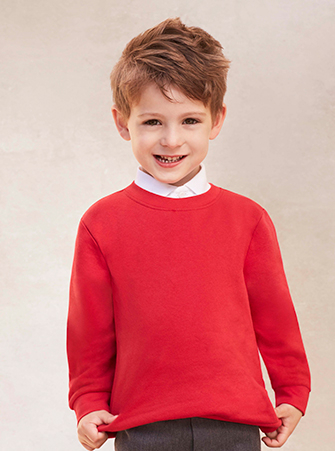 MULTIFUNCTIONAL
SCHOOL BAGS
Your kids will love to learn when they have a cool bag to carry all of their books, lunchbox and P.E. kit in. You'll want them to have a functional bag that has enough space to fit 2 or all 3 for those busy timetables in the week.
Pack your little girls stationary and books in her favourite colour, print, or Disney character bags. She's sure to score some points in the style department that will be a hit with all her friends.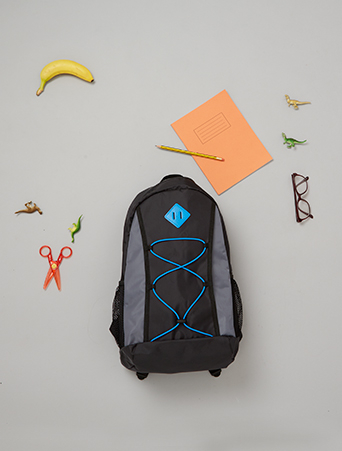 Get your little boy ready for the school year in one of his favourite Marvel character school bags and rucksacks like Spiderman. It's colourful, spacious and just what he needs to carry his supplies for P.E. lessons and lunchtime.
IRON FREE TROUSERS
FOR BOYS & GIRLS
School trousers are essential clothing to look smart. They are the foundation of any wardrobe so it's important children feel comfortable to learn in them as well as have fun in the playground.
Add a modern edge to his classic classroom look with boys slim fit trousers. The style features adjustable waistbands that will give him enough room to move around.
The cold weather will have your girl reaching for something longer to keep warm in and out of the classroom. Choose from black or grey coloured school trousers cut in a lovely skinny leg that is sleek and stretchy for her to move as freely as she would in her school skirt.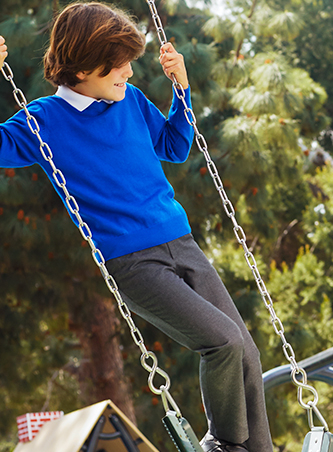 Alternatively, you can layer up her pinafore dresses with knitted girls school jumpers and cardigans worn with thick black tights so she can brace the cold whilst still maintaining a smart appearance.
COMFORTABLE SCHOOL SHOES
School shoes need to be hard wearing for all kinds of weather and activities. Your little ones will be excited to slip their feet into comfortable footwear like these girl's black leather shoes in pretty bow detailing.
Choose black lace up boy's school shoes that will offer comfort in the classroom and be hard wearing for the playground. Also, pick shoes with velcro straps if your child is in the Reception class to avoid them struggling with laces.
CHOOSING A
SCHOOL COAT
Make sure the kids are playground ready with weather resistant coats and jackets. Cheer up drizzly days with colourful prints like this star design coat for girls, or animal print boys padded coat. Both styles feature fleece lining, rib knit inner cuffs and hood, to make sure they are protected and snug on the school run.
With the New Year just around the corner, it's time to get organised with our handy back-to-school checklist to ensure you have everything ticked off for their first day back.