If you're looking for summer footwear trends, you've come to the right place. Life & Style share key styles that you can wear on sunny days, home or away. From slingbacks, sliders, or flip-flops, stay one step ahead with this season's hottest summer sandals.
STRAPPY SANDALS
FOR A FEMININE APPEAL
The strappy or lace-up sandal trend is a striking look and can dress up an outfit for an extra feminine appeal, without having to make too much of an effort. Get ready to show off that pedicure with a gorgeous pair of embellished lace-up sandals. Stick to black, tan or white colours with tassel trims which you can criss-cross up the leg and flash under flowy summer dresses, or denim shorts for a festival vibe.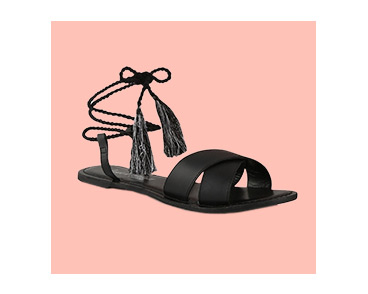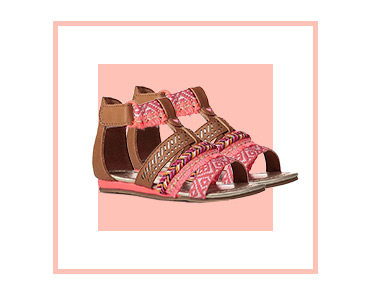 Jazz up your little girl's feet with a similar pair of embellished tassel trim sandals. Sweet butterfly details and fun pom-pom trims will brighten up her holiday wardrobe.
KEEP IT PROFESSIONAL WITH MULES
Forgot to paint your toenails? Not to worry, mule sandals are the perfect pair to match with your smart, casual outfits. The upper and pointed toe adds a dose of elegance that will flatter your 9-5 looks with formal trousers, pencil skirts or tailored dresses.
Or why not dress it down with your weekend wardrobe with a pair of jeans and an embroidered Bardot top for a BBQ event?
BUCKLE UP FOR STYLE & COMFORT
If you're getting your wardrobe ready to jet abroad, or want to head out with friends to watch the football game, then double strap sandals are a stylish choice to fit dad's versatile needs. The moulded foot beds and gripped soles are a reliable pick that will provide impeccable style and all-day comfort.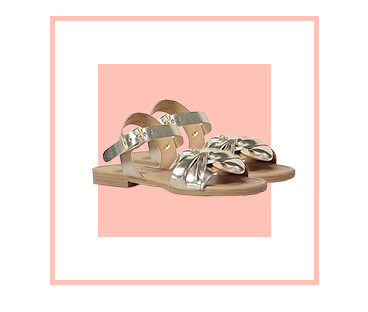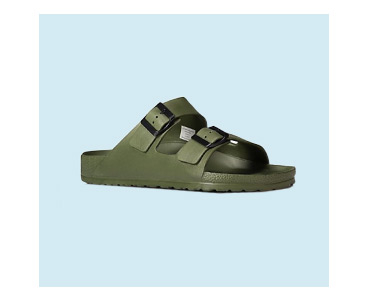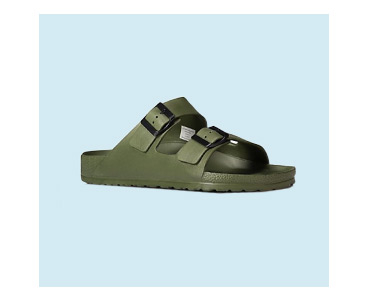 Your little princess will be able to keep up with you in her pretty two-strap sandals. Whether you're taking her out to the park or pool, these girls shoes will keep her little feet protected and comfortable. They come in a brightly coloured design to go with her favourite summer dresses and skirts. Plus the simple fastenings are easy to kick off when they're excited enough to run out barefoot!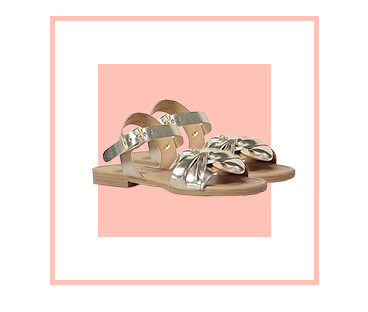 GLADIATOR-STYLE SANDALS
Tap into the ancient trend with gladiator sandals. You can't go wrong with a gorgeous Grecian style that will give your simplest summer outfit an instant lift. A short, strappy, tanned pair will work well with a floaty midi dress, while lace-up gladiators are perfect for the festival season. Just add your frilled denim shorts and a bright crochet top for a statement look.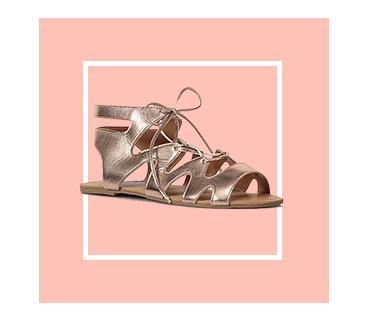 BEACH OR POOLSIDE SLIDERS
Stand out by the poolside with floral print sliders. They will surely earn a top spot in your holiday packing list. Whether you're on a beach retreat or you're soaking up the sun at home, they'll add a chic spin when teamed with shorts and summer dresses alike.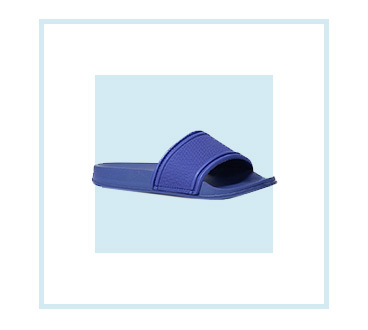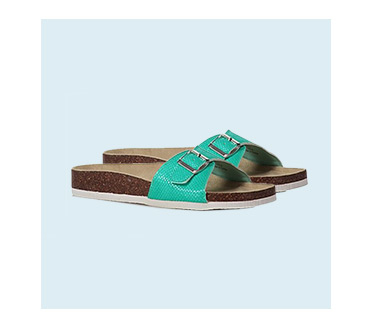 Your little lad doesn't have to be beside the pool or beach to wear his blue sliders. In fact, they're perfect for lazy days too, while your princess sparkles in her JoJo Siwa jelly sliders. The slip-on design is comfy and resistant to water, making them ideal for park strolls and days by the beach.
Which pair are you thinking of wearing this summer? Head over to George to see how you can style it with your favourite pieces from our women's, men's and kid's summer collection.