Whether your children love it or hate it, there's no getting away from the fact that most schools have a uniform. While this might mean that their brand-new fancy dress costume can only come out at the weekends, it does make their Monday to Friday wardrobe easier to plan.
Even so, the cost of school uniforms can be off-putting. Thankfully, kitting out your children in smart outfits doesn't need to cost a fortune. From durable school blazers and coats to comfortable shoes, our budget-friendly and flattering uniforms will have them racing to update their school style.
BOLD &
BRIGHT BASICS
Whether they're spilling paint during art or spoiling their blouse creating their latest science project, it's no secret that your child's uniform goes through a lot of wear and tear. The last thing you want is to keep re-stocking every time their playground games get out of hand, so it's a great idea to buy multipacks to replace damaged items easily.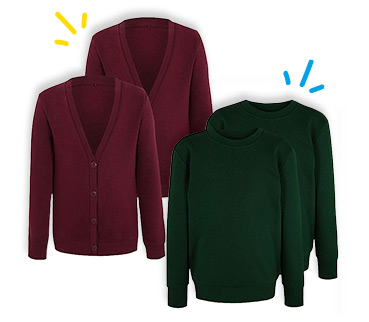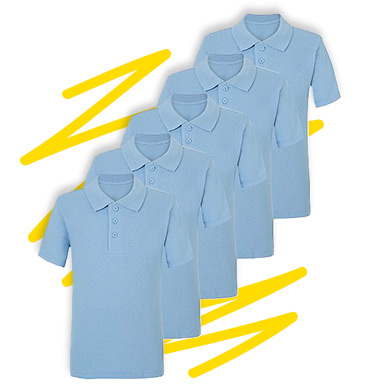 From jumpers and sweatshirts to polo shirts and accessories, our great quality multipacks are full of durable designs that will last the entire school term. Worried about finding the right colour for your child's school? Simply take your pick from our rainbow selection!
OUTERWEAR:
SCHOOL BLAZERS & COATS
A blazer is a key item that marks your child's exciting transition from primary to secondary school. Since they're the finishing touch to many uniforms, you're bound to want to make sure they stay looking smart. Luckily, our blazers are made from stain-resistant material, making them just the thing for energetic (and messy!) learners on the go.
While spring is fast approaching, the weather can be unpredictable, and a blazer may not be enough to keep your child warm on the school run. For some added protection, why not get them a jacket or coat to throw on top?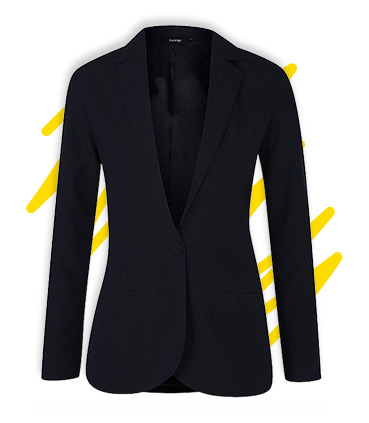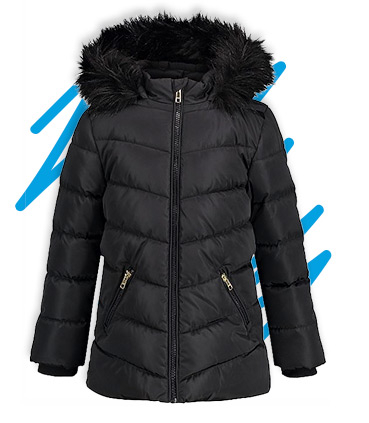 IT'S IN THE BAG
From taking in their PE kit to bringing back homework and works of art, children can end up carrying a lot to and from school. To make sure that they're able to transfer this weight without hurting themselves, it's a good idea to invest in a sturdy school bag.
Two-strap styles are the most supportive, and our selection of rucksacks come in a fun array of prints to add some colour to their look. Whether they prefer pink unicorn prints or Paddington designs, they're sure to find a style to put a spring in their step.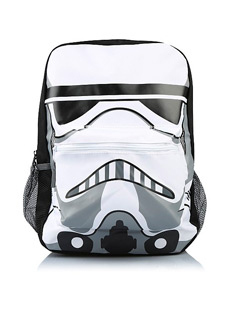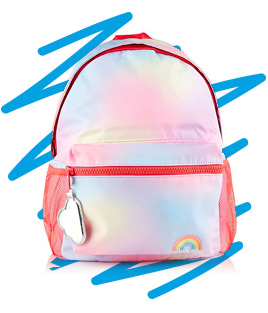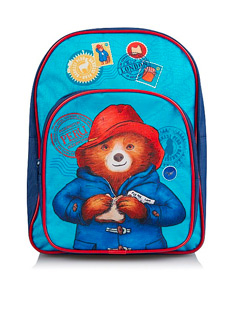 SUPPORTIVE
SCHOOL SHOES
Worn day in, day out, school shoes are one of the most important parts of your child's uniform. From dependable designs and strapped styles to pretty ballet shoes, our supportive range will have your kid covered from primary school to sixth form.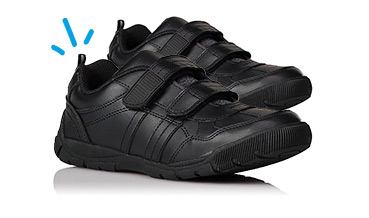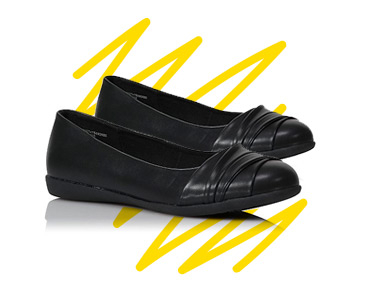 For running around, why not try some of our discreet black trainers? Featuring adjustable straps or laces, these practical styles are ideal for playground fun.
Now that their uniform is sorted, why not get their wardrobe ready for spring? From printed dresses and tops to denim and trousers, we have everything they need to make a stylish statement.