As the temperatures drop (brrr!) and the nights get longer, there's nothing quite like slipping into a set of cosy winter pyjamas.
Whether you're lounging around at home or styling up your bedtime routine, we've got you covered with a comforting drop of winter essentials.
From dressing gowns and slippers to women's jumpers and fleece pyjamas, we're here to give you the lowdown on how you can snuggle up in style this winter.
Stay Comfy In Winter Nightwear
With winter nightwear, there are oh-so-many options to choose from. Nightshirts, gowns, and even cosy onesies (our fave!).
These sweet garms match all preferences while keeping you comfy and warm through the night. Keep scrolling to discover must-have huggable additions to your nightwear collection.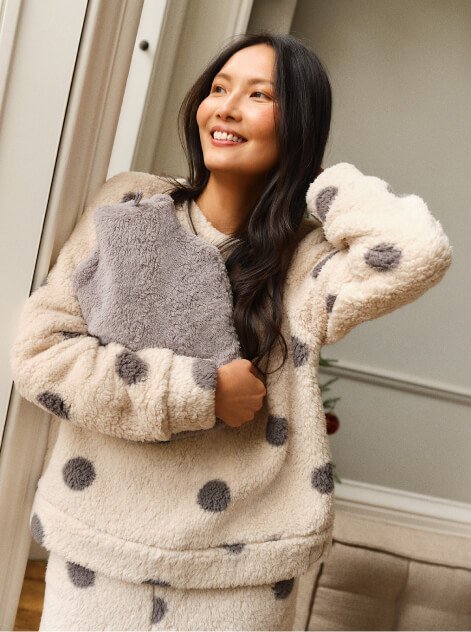 The Ultimate Comfort, AKA The Dressing Gown
Housecoat, lounging robe, dressing gown – whatever you decide to call it (no judgement here!), it's the ultimate way to stay comfy and warm.
Whether you prefer plush, fluffy robes or sleek, elegant layers, we've got a dressing gown with your name on it here at George.
Wrap yourself up in a soft embrace as you enjoy a mug of hot chocolate or get lost in your favourite book. The perfect companion for chilly evenings and lazy mornings.
Toasty Toes With Snug Slippers
Keep your toes happy in the perfect pair of slippers. Sink into ultimate comfort as you glide around in fleece-lined, slip-on or snug boot-style slippers – all waiting to be discovered in our collection.
For loungewear that you can totally answer the door in, team your slippers with a co-ord to bring a chic aesthetic to days at home.
Once Cinderella has finished the slipper haul (yep, you may be tempted by more than one pair), remember they make a thoughtful gift during the colder months – especially with Christmas just around the corner!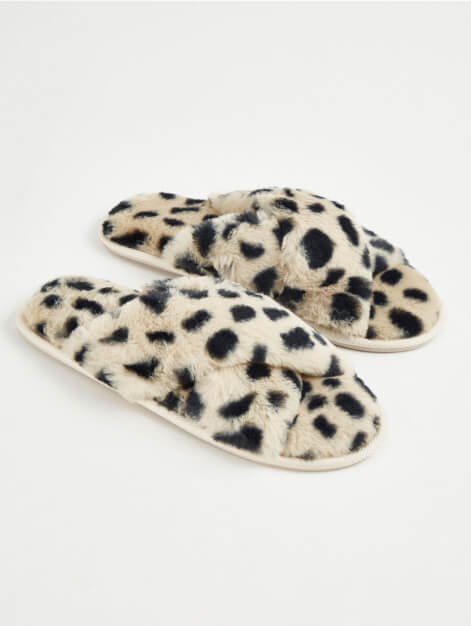 Winter Pyjamas For A Good Night's Sleep
Dive into a world of wonder with our winter pyjamas. From flannel sets to thermal tops and matching bottoms, find a pair of PJs you'll adore. Although the wind might be billowing outside, you can still enjoy a peaceful night's sleep thanks to our fashionable and functional fits.
For a snug top-to-toe winter nightwear look, reach for our fleece pyjamas. Made from soft, comforting materials, these pyjamas are perfect for sleeping beauties who like to stay super-snug all night long. Zzz… is it time for bed yet?
Join Club Cosy – Women's Jumpers
When it comes to winter knitwear, women's jumpers keep comfort at the core. These effortless layers lock-in the heat while adding a touch of new-season style to your winter wardrobe.
Tap through cool sweaters for an on-trend look or style classic pullovers for timeless appeal. We're loving slouchy fits and bardot jumpers too, check out our women's jumper drop for all the inspo.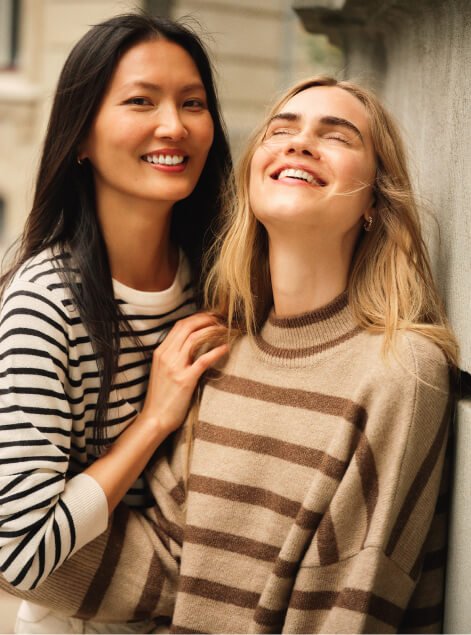 Love To Layer Winter Knitwear
Beyond cosy days at home, winter knitwear is here to fire up your day-to-night winter looks. If you're ready for a layer haul, we're loving cuddly cardigans, chunky sweatshirts, and sleek turtlenecks, too. Whether you're looking to add a pop of colour to your fits or love all things neutral – we've got you covered (literally!).
Pair your new knits with staple denim or fleece leggings for a winter look to take you from brunch catch-ups to wholesome nights in front of the fire.