Gardens are seen as places to escape to. The lush greenery and fresh air bring peace and joy. This is why you'll want to invest in quality outdoor furniture, so you can spend more time outside and enjoy the sunshine.
Before you embark on your shopping trip, take a look inside your home and see which pieces you can bring outside to make it as inviting as your indoor rooms.
OUTDOOR DINING TABLES
Use old pieces of furniture that no longer match your indoor interior. A wooden dining table or a side table can be revived with a new paint job, spray painted or covered with a printed tablecloth. Make your dining space an inviting place to dine and socialise with an elegant vintage-style dinner set and glassware, and complete the look with a pretty flower arrangement for a cosy country cottage feel.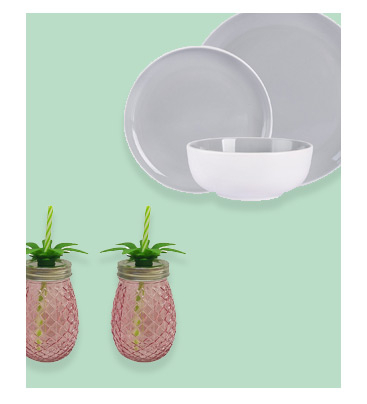 ADD A RUG OUTSIDE
One of the easiest ways to create an indoor feel outside is to add a rug. The same way a rug adds comfort to a bedroom or a living room, they can add colour, warmth, style and texture, and pull everything together outside.
Look for one in natural and synthetic woven materials that can withstand rain, sun, snow and dirt. Then pick a pattern that will go with your outdoor theme and furniture. Monoprints are a great way to bring style and colour to modern patios or decked areas. While multi colours and botanical prints give you the option to blend in lighter shades with accessories for a summery look.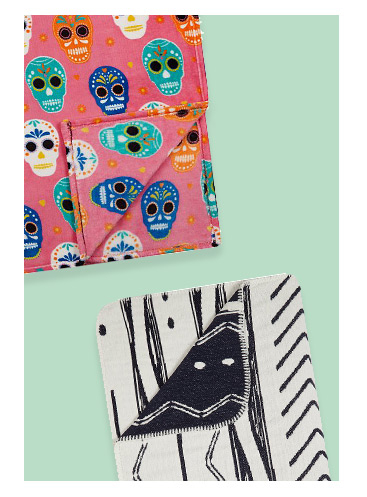 OUTDOOR BLANKETS & CUSHIONS
When it comes to softening your garden with fabrics, you'll want to pick materials that are water repellent and fade resistant. But don't be afraid to bring some indoor pillows, cushions and blankets outside as well. Just remember to take them back inside when the barbecue or party is over.
Why not increase the fun factor this summer with a fruity feel to your lounge chairs with pineapple, watermelon or strawberry shaped cushions? It's a cool way to create a cosy space that can help soften the sharp edges of your outdoor seating and dining tables, making warm summer nights much more comfortable.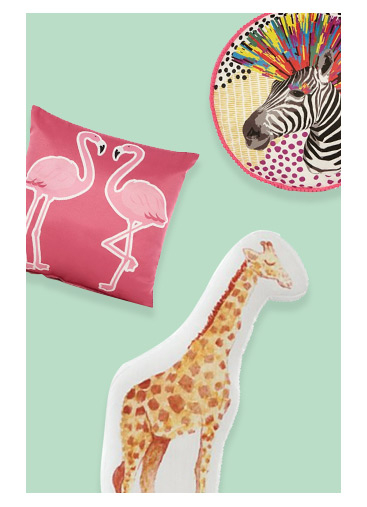 LIGHT UP YOUR GARDEN
The summertime calls for barbecues and birthday parties in the back garden, so it deserves some stylish outdoor lighting to keep the fun going. Choose styles that will strike a focal point and add sophistication to your patio area with pendants, lanterns, or wall sconces that will add appeal to any outdoor setting.
Why not add a quirky touch of character to your garden with pink flamingo garden lights that will illuminate automatically as soon as it gets dark?
It's time to get a date in the diary and invite some friends over for the perfect daytime and evening get-together in your garden. Get inspired by our George home accessories, garden furniture and our BBQ collection to socialise in style.