Halloween is a big deal and that's why it's important to know how to throw a cracking party. We've put our heads together to get the top tips on the core elements of hosting a party that sends everyone home happy. These are the tips for hosting an unforgettable event for adults or children.
Before embarking on any of the steps on this list it'd be wise to decide your party theme first. There are plenty of choices: You can turn your home into a spooky graveyard, a mad scientist's laboratory, or even a living pumpkin patch, where all-manner of cool carvings can sprout from the soil.

Halloween Decorations
Decorating needn't be expensive, many Halloween decorations can be made at home. This is a great opportunity to get children involved, arts and crafts are sure to awaken your little ones' imaginations.
Begin decorating early to avoid disappointment, these are the touches that can make or break the party.
An easy decoration idea is to create toilet paper bat rolls, these little guys can be crafted from household items. All you need to do is take an empty toilet roll then paint it an appropriate colour. Googly eyes can be purchased easily enough, if not they can be drawn on with a white paint pen.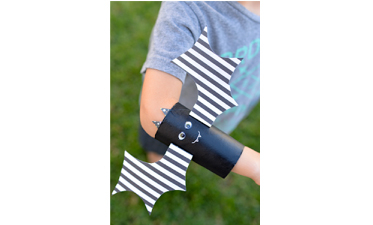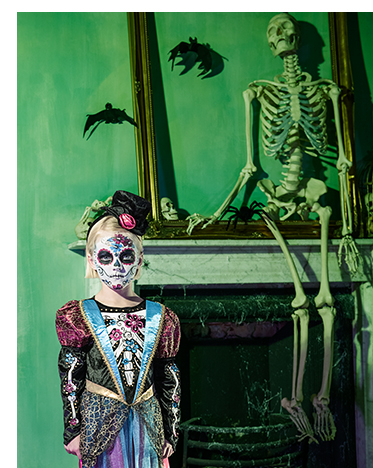 For the wings and other little flourishes, they can be made from card and decorated to match the body. These bats are a cute and creative way to spice up the decoration.
Another easy decorative idea is to have a tape spider web on the floor. Simply begin with a straight line, from here you can branch out in diagonal lines, cut small pieces of tape to join up the diagonal lines. It'll be a lot of fun for kids to walk over.

Party Props
Along the lines of decoration, these are the small details of Halloween party that make the big differences. By props, we are talking about the those little items like balloons and skeletons which will enhance the theme.
A themed tablecloth will go a long way, as will creative use of white bed sheets to make your own ghouls. Litter the table with plastic creepy crawlies and little toys for effect.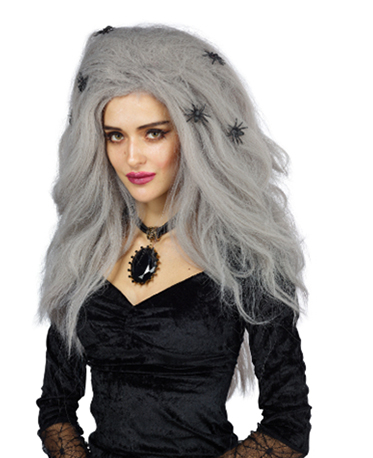 It's always fun to have a few spooky wigs lying around for people to try on and take photos of. Halloween accessories like witches hats and cat masks bring the fun for the whole party and let everyone get a bit silly. The best way to enhance your party theme is with a creative use of props.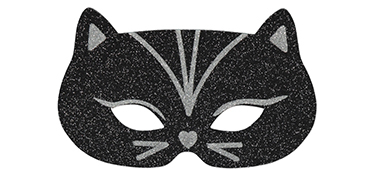 Pumpkin Carving
Carving a pumpkin is fairly straightforward and can be achieved in just a few steps. Ensure that children aren't allowed to use knives or other sharp instruments and that any pumpkin carving occurs under adult supervision.
Choose a large knife and cut off the crown with a serrated knife, be sure to be careful and help your children with this stage.
Remove the innards of the pumpkin with a large spoon to make it hollow.
With a marker pen draw your design for the Jack-o'-lantern on the exterior of the pumpkin. This is your guide for cutting.
With a small serrated knife which is POINTED AWAY FROM YOU, proceed to cut along the guide lines to bring your creation to life!
Pop a small candle into the hollow centre of the pumpkin and replace the crown.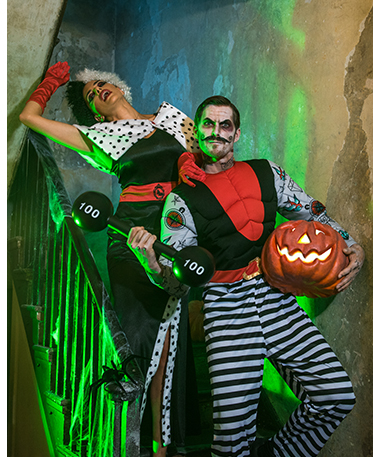 It's best to always start with the outline in pen so that you can prepare the design you want from the Jack-o'-lantern. That way you can get it perfect before you begin cutting it out.

Halloween Costumes
Once the party organisation is handled, it's time to start thinking about the outfit to wear on the day. Get your Halloween fancy dress costume sorted out early to avoid headaches. Halloween is the one time of the year where you can be anyone you want to be.
With kids you can let their imaginations run free as they decide which characters they want to become. Whoever they choose, make sure it's meaningful to them.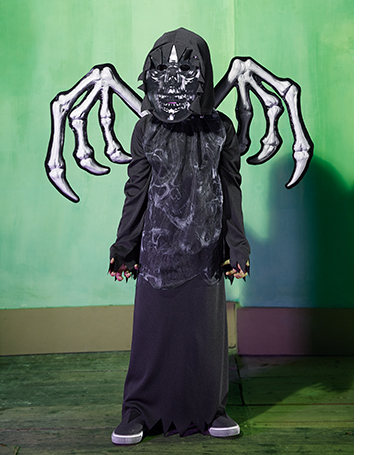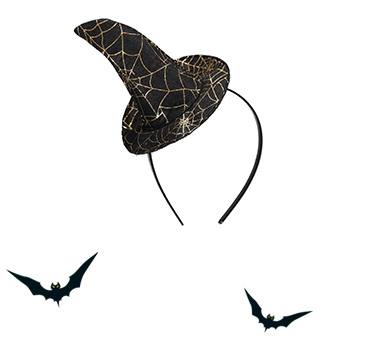 Halloween accessories are a great way to enhance the outfit and add depth to your look. You wouldn't wear a witch costume without the trademark hat! Be sure to choose these carefully and get something that helps complete the character.
Spooky Food
This one is great for kids and adults. Who doesn't love normal food that's spruced up to match the spooky feel of the event?
Stock up on the spooky food for the party, get yourself a supply of paper plates and disposable cutlery. Keep with the theme and make it spooky as possible, perfect for dishing the scary food into.
Your guests will be impressed at the effort and ideas that went into creating the food. Add a twist to the food for extra
scare points.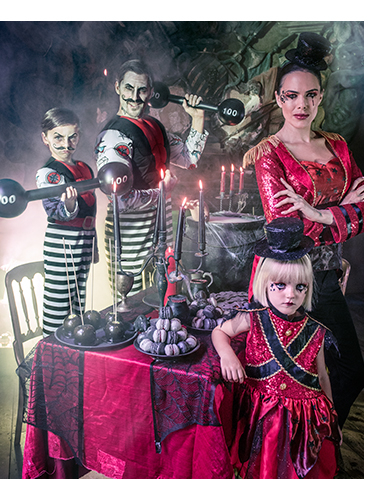 For adults, you can make some cocktails like a Redrum Halloween cocktail. This is created by adding two types of rum to pomegranate juice for something as bloody as it sounds.

When it comes to Halloween parties, throwing a successful shindig requires sticking to the theme and making sure that all the little details are considered. Head to George for a wide variety of men's and women's Halloween costumes. Along with all the party essentials that you'll be glad to have on hand.