There's something about Autumn that makes us want to focus on making the most out of our homes after a long summer. Bedrooms are always a great place to start, to get ready for winter hibernation. As the place for some much needed z's, you'll want to make sure everything from bedding, lighting and layout is presented in a way that will make you wake up feeling fresh every morning.
So if you love a seasonal theme in your home, Life & Style have picked four ways you can make your bedroom feel like a relaxing retreat.
Choose a


soothing palette

Choosing specific colour palettes will help create a calming space in your bedroom. Pick a few complementing shades like pinks, blues, greys and browns for a relaxing feel. If you don't want to break the bank doing up your room, our range of bedding and duvet sets are an easy way to make a statement.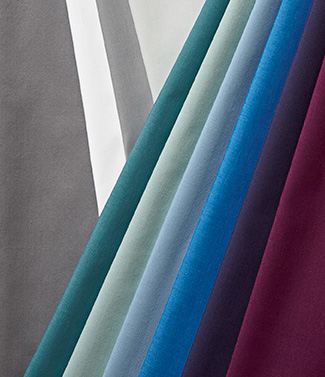 Make your bedding stand out with stylish pink and grey geometric duvet covers. The reversible design allows you to switch up your bedroom décor easily when you update your cushions, bed throws and a rug.
Layer up


with fabrics

Mixed fabrics are a great way to create a space you'll love to retreat to when the weather starts to cool down. Why not layer blankets and throws with different shaped cushions like in a heart, cat, or a cactus design to add a bit of fun to your space?

Shaggy and patterned cushions also look great alongside more simple designs and plain duvet covers when you want to make subtle changes to your room.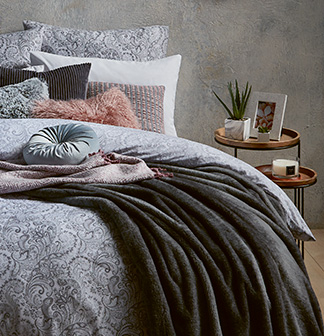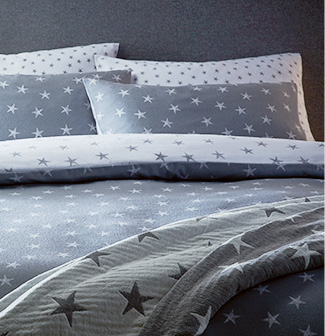 add a


blanket to your bedding

There is nothing better than soft blankets and throws to add stylish layering for the autumn months. Not only will they always be on hand if you need extra warmth, but can also be used to make a statement to your lounging furniture too.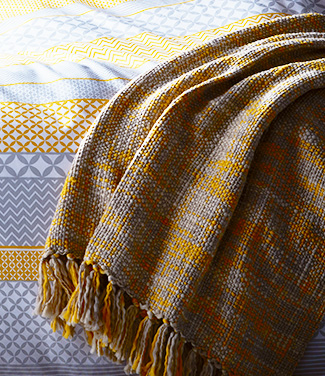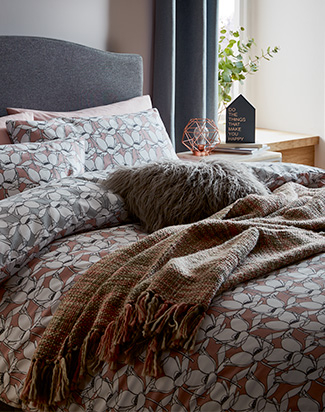 Snuggle up with a cosy quilted throw in a neutral grey tone as it will work beautifully with any colour scheme. Or a purple herringbone throw will add a rustic charm and comfort to your bedroom.
use correct


lighting

When you're winding down for the day, adjusting your bedroom lighting to a dim glow can help create a restful feel. There are plenty of different options when it comes to bedroom lighting like bedside lamps or hanging pendant bulbs.

If you like to read in bed, our geometric table lamps are perfect to use as a stand-alone piece that will brighten up a corner. They are dimmable so you can set the amount of glow to create a cosy ambience, or get creative by hanging them on the wall closest to your bed for a soft glow.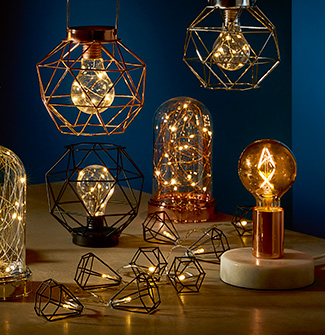 Head over to George and unravel with our otherworldly home designs from our Harmony, Wanderer or Cosmic trend this season.