The start of a new season is the perfect time to update your home. Thankfully, there's no shortage of snug and stylish décor inspiration for autumn 2020, from warm-hued soft furnishings and textured bedding to dimmable lighting.
Whether you want to create a cosy bedroom, a living room for lounging or a functional home office, our autumn décor trends will have you covered.
Décor Colour Schemes For
Autumn 2020
Refreshing the colour scheme of your décor is one of the most effective ways of giving your space that new season feeling.
Luckily, there's no need to pick up a paintbrush! Instead, use budget-friendly home accessories such as cushions and throws to incorporate some of the autumn's most popular colours.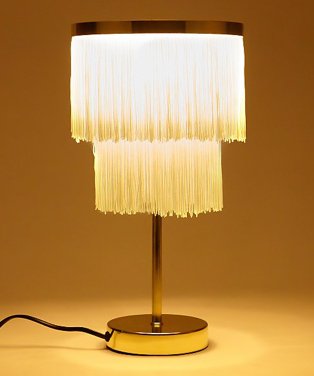 Pick Warm-Hued Soft Furnishings
From cinnamon and burnt orange to mustard and terracotta, warm hues are the perfect pick for an autumnal home.
Giving your décor a golden glow, these welcoming colours are ideal for rooms where you spend the majority of your downtime, like living rooms and bedrooms.
Make the most out of the trend by accessorising your sofa with mustard cushions and knitted throws. A few warm-toned floor lamps will ensure you have a comfy corner for reading and relaxing.
Embrace Calming Earth Tones
To transform your home into a soothing sanctuary, pair subtle greens with monochrome accents.
Drawing inspiration from nature, this colour scheme will add a calming influence to otherwise busy spaces, such as kitchens and home offices. Complete the look with a mixture of different sized artificial plants to bring interest and depth to your rooms.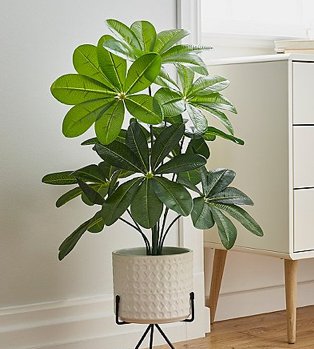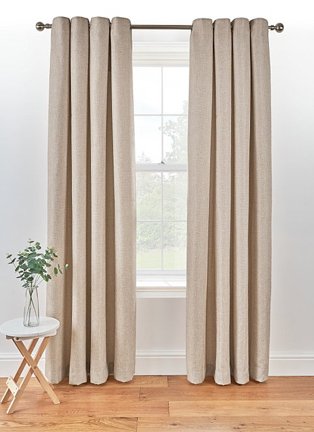 Choose Minimalist Natural Shades
A caramel, cream and white colour scheme is the way to go if you want a contemporary and minimalist home. Since this trend focuses on a simple colour palette, you can get creative with textured soft furnishings and accessories without cluttering your space.
From woven curtains and rugs to raffia ceiling shades, opt for natural materials where possible for a sophisticated and organic vibe.
Trending Autumn Home Features
The colour of your décor isn't the only way to update your space for autumn.
Everything you pick, from the fabrics and lighting to the layout you choose, will help your home look on-trend for the start of a new season.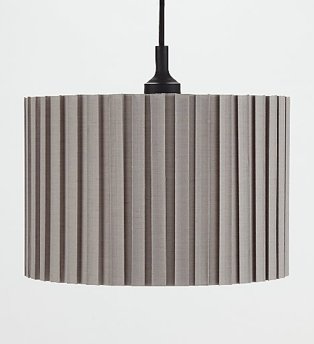 Get Cosy With Textured Bedding
There's nothing better than a cosy bedroom on a chilly autumn evening. To make sure your room stays snug when the temperature drops, start with the basics. This means a high-tog duvet, comfy pillows and a mattress topper.
However, autumn bedrooms should be fashionable as well as functional. To incorporate one of 2020's top trends, experiment with textured bedding. Think pompom throws, tufted duvet covers, woven bedspreads and blankets with decorative fringing, tassels and trims.
To ensure your textured soft furnishings are the standout feature of your bedroom, get inspired by the natural trend and stick to a streamlined white and cream colour palette.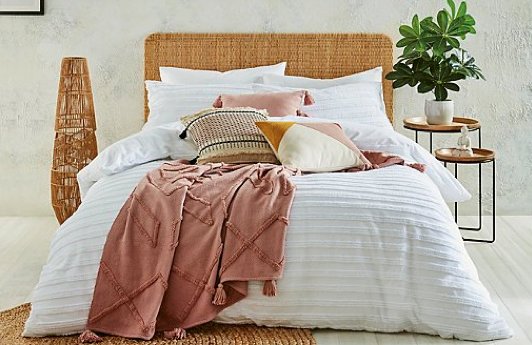 Create A Sense of Calm With Dimmable Lighting
Your living room should be a place for unwinding. While cushions, throws and rugs are important for warmth, lighting is the best way to create a calming and comforting environment.
Instead of full-beam ceiling lights, use dimmable floor lamps and decorative lighting to give your space a soft, subtle radiance. Whether you're cuddling up for a family film night or relaxing with candles, dimmable lighting will make sure your living room is prepped for a peaceful evening.
Multifunctional Spaces That Work For You
If you've been working from home, you may have had to repurpose your rooms to fit all your work essentials. Luckily, multifunctional spaces are a key trend for autumn 2020 and there are plenty of ways to harmonise your home and work station – all you need are a few accessories!
For a productive home office that's quick to assemble and easy to tidy up, focus on extras like table lamps and supportive cushions. Maximising light and keeping your posture straight, these functional accessories will add comfort (but not too much clutter) to your home.