Yes, really.
Yellow is officially the colour of summer 18' and in what's been a fairly grey spring so far, we're all about bringing our own sunshine. Bold and instantly mood-enhancing; from lemon to buttermilk, canary and back again, we're falling in love with yellow. Now, before we hear you cry "yellow is not for me", we're here to dispel that myth and help you find your yellow.
After all, when life gives you lemons…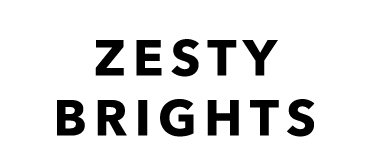 Wearing head-to-toe yellow can be daunting, but it's all about finding the right shade that works for you. If you want to pack a punch, this zesty yellow maxi dress is broken up with sweet florals, meaning it can be worn by almost everyone, adding a spin of sunshine to your look without looking over the top.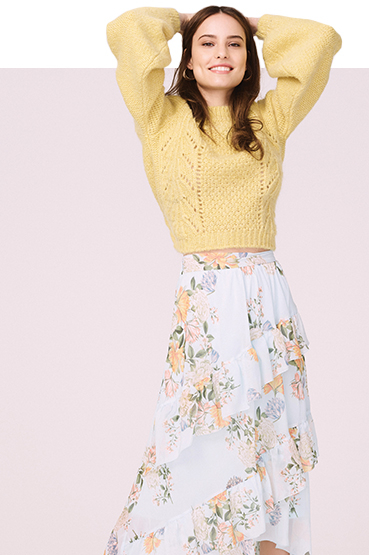 If wearing all-yellow is just a step too far, cream or white is the perfect way to soften the look. We love how this yellow jumper, paired with a floral maxi skirt spells sweet summer sunshine.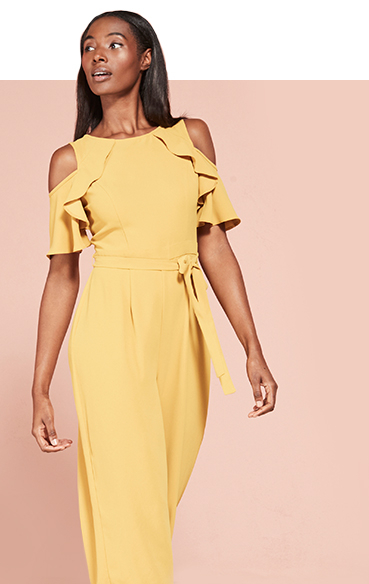 Butter yellows spell springtime. Make an entrance in a soft yellow jumpsuit, paired with co-ordinating yellow block heels which can be easily converted into a standout wedding or summer look.

The easiest way to show that you're on-board with fashion's current colour crush is to pick one accessory and reinvent it throughout the season. A yellow bag gives a cheery nod to the trend, while a pair of sunshine sandals show you mean business.