Whether we're trying Meat Free Mondays or making the most of George's Take Back Recycling scheme, we're always on the lookout for ways to live more sustainably. Our next mission? Giving our bedroom a green makeover!
From choosing eco-friendly bedding and picking versatile colour schemes to insulating rooms with rugs and curtains, we're bringing plenty of inspiration to make your bedroom more sustainable – all without sacrificing style!
So, How Do I Make
My Bedroom Sustainable?
1. Choose Sustainable Bedding
Dreaming of a greener future? Choosing eco-friendly bedding is a quick and easy way of making your bedroom more sustainable. Kind to the planet and kind to your skin, our sustainable bedding range is made from environmentally responsible fabric to give you peace of mind while you snooze.
From 100% cotton bedding and organic bedding to Tencel fitted sheets and pillowcase pairs, our conscious designs will have you sleeping on cloud nine in no time.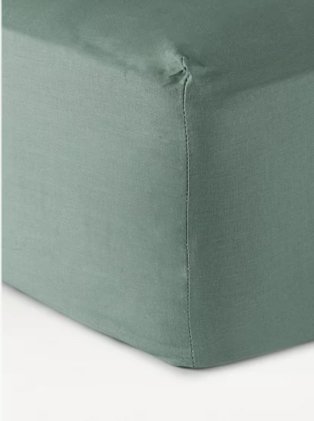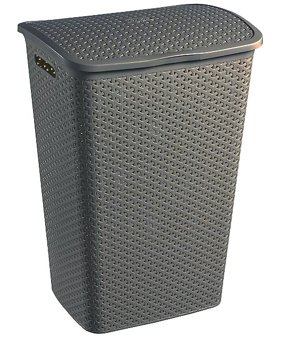 2. Wash Bedding On
A Low Temperature
Picking sustainable bedding is only the first step – you also have to take care of it! Do your bit for Mother Nature by washing your duvet covers, pillows and sheets on a low temperature to lengthen the life of your fave bedding.
Tempted by the tumble dryer? Try to resist! To save on energy (and your electricity bill), let your bedding dry naturally on airers. Remember, the better you look after your bedding, the longer it will last – a win-win!
3. Pick Versatile Colour Schemes
A season-appropriate bedroom is an important part of feeling comfortable and relaxed in your space. But, we get it – switching your home accessories, duvet sets and soft furnishings every few months isn't exactly eco-conscious.
Instead of giving your bedroom a complete overhaul, stay stylish year-round with versatile colour schemes. From minimalist bedding in whites and greys to warm cream and caramel cushions and throws, a neutral colour palette will keep your space looking fresh way beyond the new season.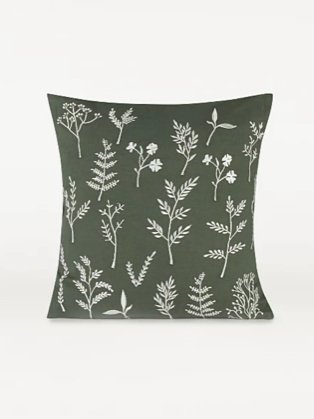 4. Insulate Floors With Rugs
If, like us, you love duvet days and lazy mornings in bed, you're going to want a space that's comfy and cosy. Luckily, a little insulation can go a long way when the temperature starts to drop.
To help you keep the heating off for a week or two longer, add extra warmth to hardwood floors and bedroom carpets by accessorising with a rug. Searching for a sustainable choice? Our cotton rugs will have you (and your floor) covered. As a proud member of the Better Cotton Initiative, our cotton is better for the people who produce it and better for the environment it grows in. What's not to love?
5. Block Out Drafts
With Curtains
Just like rugs, carefully chosen curtains can also bring extra snuggle (and style) points to your bedroom.
To enjoy those weekend (or weekday!) lie-ins, decorate your space with a pair of insulating blackout curtains. You can also block out drafts by picking curtains made from thicker fabrics, like velvet or textured cotton.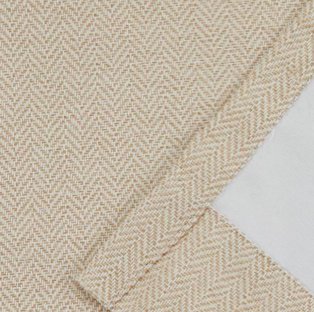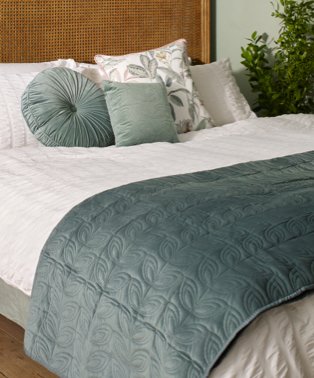 6. Accessorise With
Eco-Friendly Décor
Now for the fun part: accessorising! From sustainable cushions to eco-friendly throws, add interest and depth to your room with timeless soft furnishings. An environmentally conscious bedroom doesn't have to cost the earth!
Top tip: keep an eye out for our George for Good logo to scroll and shop with confidence knowing you're doing your bit for the planet with our sustainably sourced home décor.
7. Add A Touch
Of Greenery
Plants make a seriously stylish addition in any room, but that's not the best part! Thanks to their purifying properties, your favourite foliage can also help your bedroom become free from toxins.
So go on, grow yourself an indoor garden with lots of luscious greenery. Why not add an on-trend touch with our plant pots, vases and planters? Just remember to keep your plants out of reach of any children and pets.