From walking and cycling to buying seasonal food, we can all make small changes to become more sustainable. If you're searching for your next green challenge, a sustainable wardrobe could be for you. Focusing on wear-again pieces and planet-friendly fabrics, sustainable wardrobes are an environmentally conscious way to stay on-trend.
Of course, starting one from scratch can feel overwhelming. Luckily, our guide is full of tips and tricks for creating a sustainable wardrobe, including choosing responsibly sourced fabrics, taking care of your clothes and picking stylish women's sustainable clothing.
Why Create A Sustainable Wardrobe?
As well as being kind to the world, sustainable wardrobes can also be more affordable. Encouraging you to buy less often and invest in timeless pieces, shopping sustainably is a great way to reduce the amount you spend on clothes in the long-term.
Plus, starting a sustainable wardrobe doesn't mean sacrificing style. From sustainable dresses and jeans to recycled sweatshirts, your favourite cuts and designs can all be given a green update. Remember, looking good doesn't have to cost the earth!
How To Create A Sustainable Wardrobe
From picking responsibly sourced fabrics and eco-friendly materials to being an outfit repeater, follow the steps below to create the sustainable wardrobe of your dreams.
1. Buy Wear-Again Pieces
We know it's tempting to keep up with fast fashion trends, but by selecting wear-again pieces and timeless staples you tick the box for sustainability without sacrificing style. Whether that's a pair of classic straight jeans, a day-to-night coat or anytime trainers, focus on versatile separates that can be styled in different ways for multiple occasions.
A good test is only to buy an item if you think you'll wear it at least 30 times. This way, you can guarantee every piece of clothing in your wardrobe will be a worthwhile investment.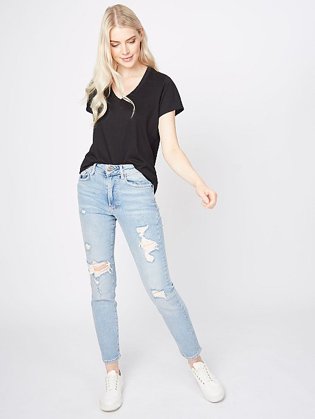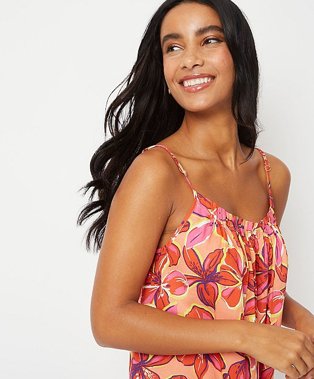 2. Transition Your Wardrobe
Instead of swapping your summer and winter wardrobe every six months, make the most of your clothing collection year-round by transitioning your outfits. Use cosy jumpers and cardigans to transform summer midi dresses and update dark wash jeans for warm weather with breezy camisoles.
Transitioning your wardrobe gets creative juices flowing while cutting down on the amount you spend!
3. Choose Sustainable Fabrics
If you are investing in a new piece of clothing, stick to sustainable fabrics and eco-friendly materials where possible. From responsibly sourced cotton to recycled polyester and nylon, checking the label will help you make an informed and sustainable choice.
We're bringing inspiration for the whole family at George, from kids' sustainable clothing to women's sustainable fashion and men's sustainable fashion. Check out George for Good for more info on our five sustainability pillars.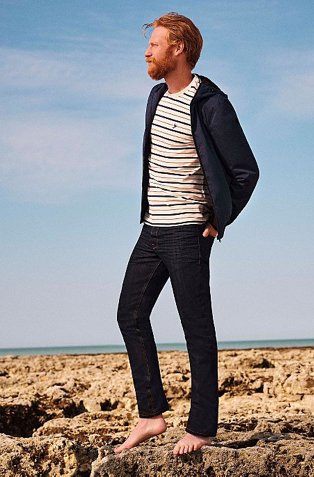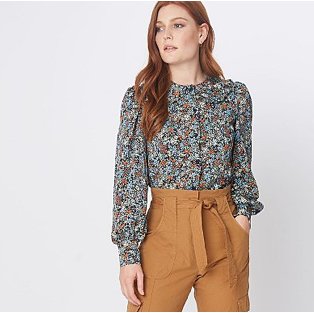 4. Repeat Your Outfits
Creating a sustainable wardrobe is the perfect excuse to become an outfit repeater. While it's easy to get into the habit of buying a new top or dress for different social events, re-wearing one of your favourite pieces is an environmentally conscious way to stand out. Embrace being an outfit repeater with pride!
5. Look After Your Clothes
Looking after your clothes can help make your wardrobe more sustainable. You'll replace items less often, and get maximum wear out of everything you own. From washing jeans inside out to putting bras on a gentle and low temperature spin, go the extra mile to ensure your clothes stay their best for longer.
We know that even the most well-made and cared for items suffer from inevitable wear and tear. Instead of throwing a button-less blouse away, why not watch an online tutorial and learn how to mend it yourself? You might be surprised at how easy it is!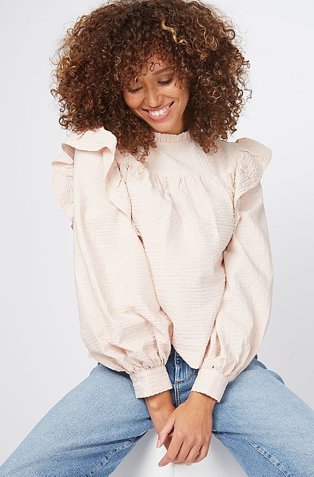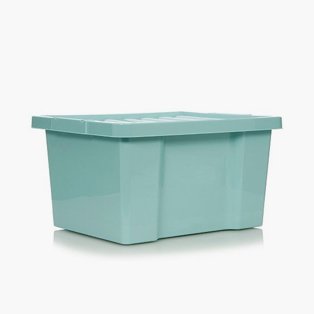 6. Organise A Clothes Swap
For that special new clothes feeling without the price tag, organise a clothes swap with friends. Discover new treasures and pass on any items you no longer need, a clothes swap will keep your wardrobe stylish and sustainable.
You can also pack old kids' toys and clothes into storage boxes before donating them to a charity shop.