Summer is the perfect time for kids to play, explore and grow! With summer sports and outdoor adventures on the cards, giving your children's wardrobe a refresh is a fab way to start the new season.
If you're on the lookout for kids' summer clothes that'll keep busy bees cool and give 'em plenty of room to move and grow – look no further!
What Clothes Are Best For Kids In Summer?
When it comes to a winning kids' summer wardrobe, less is more. It's important to keep things light, whether that means wearing fewer layers or choosing breathable fabrics.
Warm weather is a fab time for kids' to ditch the long sleeve tops and bottoms and stock up on fun t-shirts and breezy shorts. For footwear, sandals and trainers are our go-to, with a pair of rain boots on reserve (of course) – British weather can be ever-so unpredictable!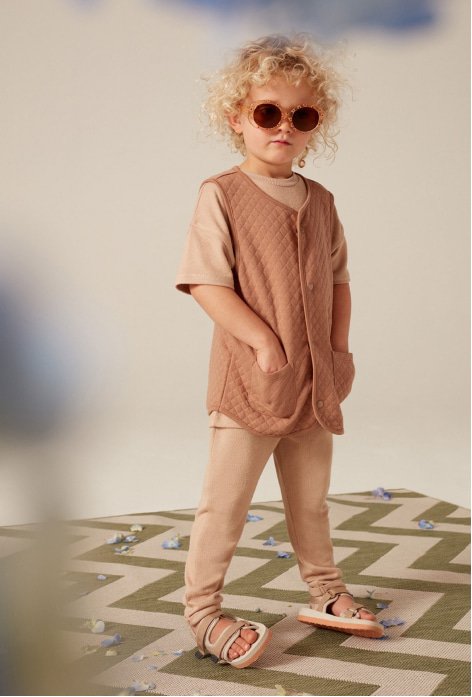 Easy Tops & T-Shirts
Girls' tops and boys' t-shirts are the wear-on-repeat hero of every mini wardrobe. At George, we've got endless vibrant colours and bold prints to choose from, fab for sunny days out and trips to the park.
To create a capsule wardrobe, stock up on kids' tops in staple colours like navy, white and pastel shades. A savvy and sustainable way to shop, kids' t-shirts can be worn all year round and are a breeze to layer up with hoodies and sweatshirts during the cooler months.
'Cos their mini schedule is always packed with parties and fun occasions, our cute girls' blouses and dapper boys' polo shirts will smarten up their look and guarantee those aww-worthy moments.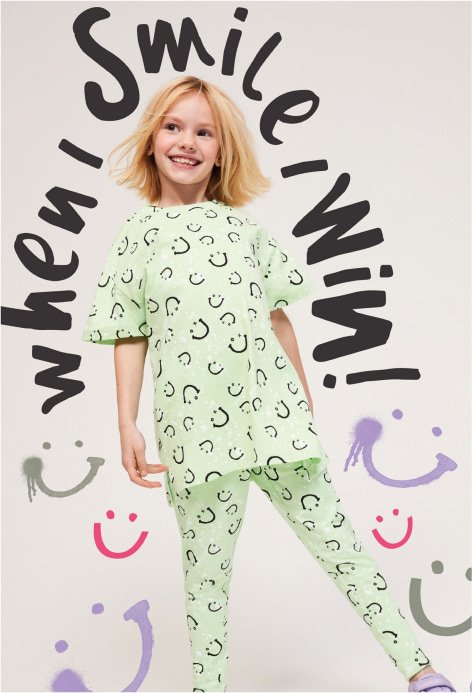 Swing Into Shorts
A breeze to pop on and super lightweight, shorts tick the box for all those fun-packed summer activities. From beach trips and picnics to hanging out with pals, we've got a colour-pop pair ready for every adventure.
On days when every moment counts, boys' shorts in track styles power sporty souls through action-packed hours playing their favourite outdoor games. When it's time to get pretty picnic-ready, printed girls' shorts or a ditsy denim skirt will impress even the fussiest fashionista.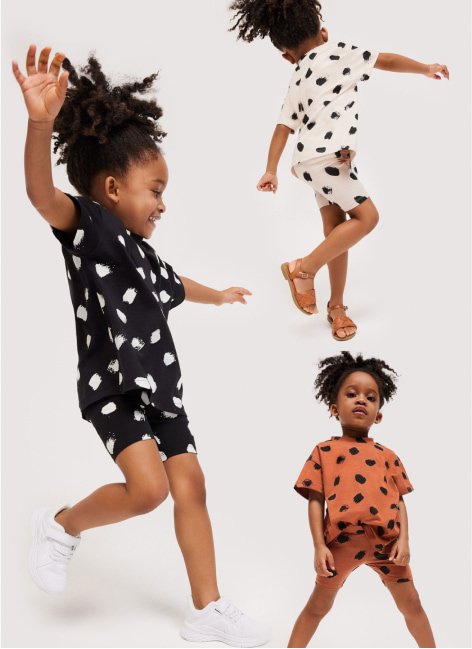 Slide Into Sandals
Keeping tiny toes cool during hot weather is essential, and sandals and sliders are the answer! Shop squishy jelly sandals for girls (with ultimate 90s throwback vibes!) and too cool boys' sandals in colour-pop shades and fun prints. Or, if your little character wants to take their fave pal with them this summer, find Disney, Marvel and Star Wars pairs in our boys' character shoes and girls' character shoes drop.
Trips to the seaside – incoming!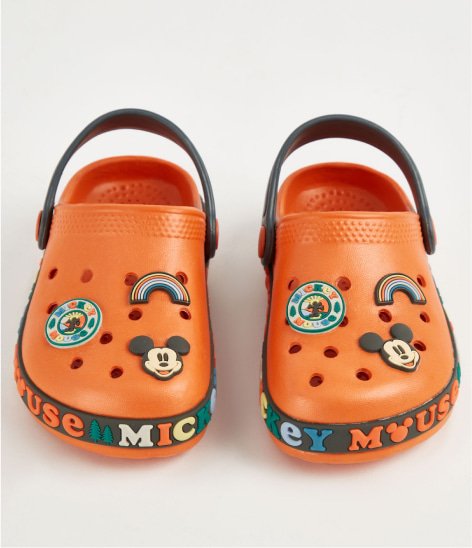 Dress Up In Dresses
They'll love popping on a flowy girls dress for special celebrations and sunny escapades. Quick and easy to throw on and made for twirling and playing dizzy dinosaurs!
Why not grab the arts and crafts box and make some handmade jewellery? Once complete, they can wear their magnificent creations and complete their little look with a pair of girls' sandals.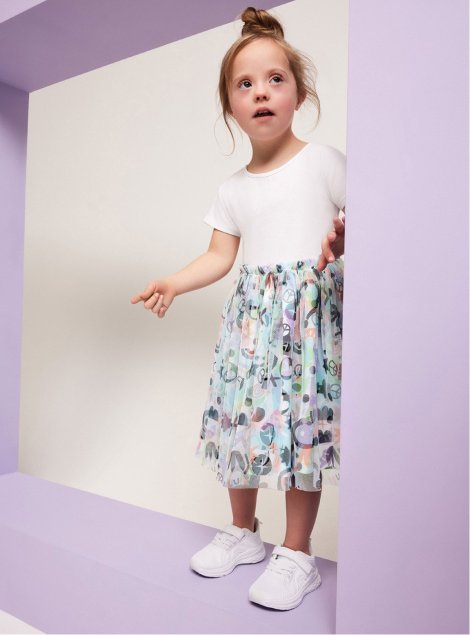 All-In-One Outfits
If you're keen to get them ready in a whizz, we've got your back with our all-in-one outfits!
Our boys' outfits and girls' outfits have the cutest combos that require minimal effort – happy days! Featuring onesies, dungarees, jumpsuits and tracksuits, there's something for every tiny trendsetter.
Finish their look with a pair of trainers or sandals and backpack and kids will be ready to set off for playtime and picnics galore!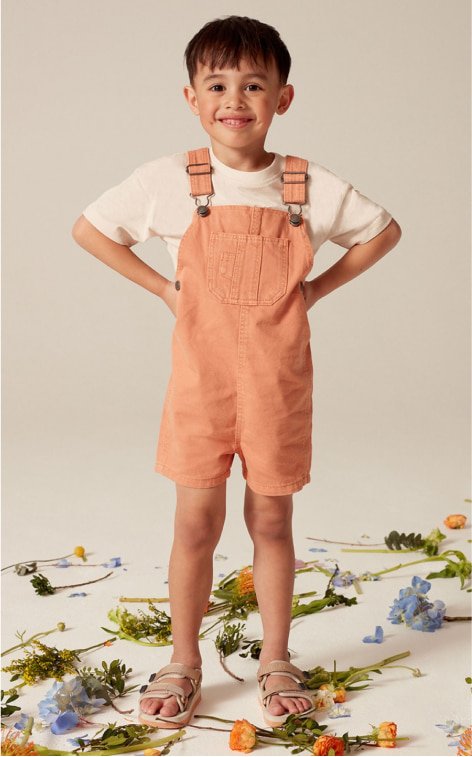 Trendy Trainers
Oh kids' trainers, where would we be without you? Easy to pop on, totally versatile and prepped for wear season after season (until their inevitable growth spurt!), they're our ultimate summer teammate.
From unexpected rainy days to activities that involve getting muddy (whoops!), trusty trainers keep little feet looking and feeling tip-top.
From cool canvas and rainbow print girls' trainers to boys' trainers in chunky knit and high top styles, they're sure to find something they can step into with huge smiles this summer!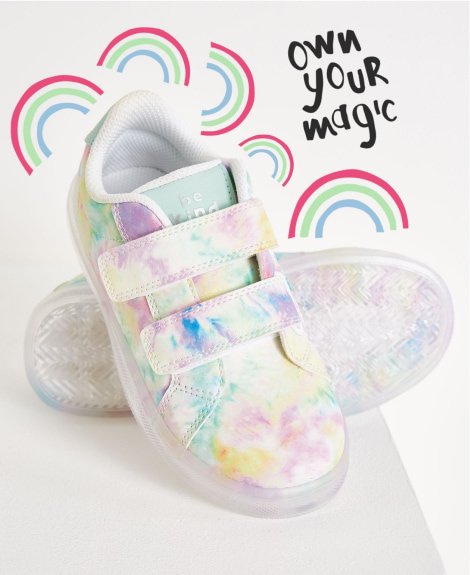 Awesome Accessories
No summer wardrobe is complete without a pair of shades, and we've got plenty of adorable sunglasses to protect them from sunny rays!
Next on the list is – hats! Whether your little adventurer prefers a sports cap, bucket hat or woven hat, there's a summer style to keep them cool even on the sunniest of days.
Last but by no means, grab them a handy bag or backpack to pack away all their essential bits and bobs. Remember – it's super important to stay hydrated, so be sure to pack a water bottle.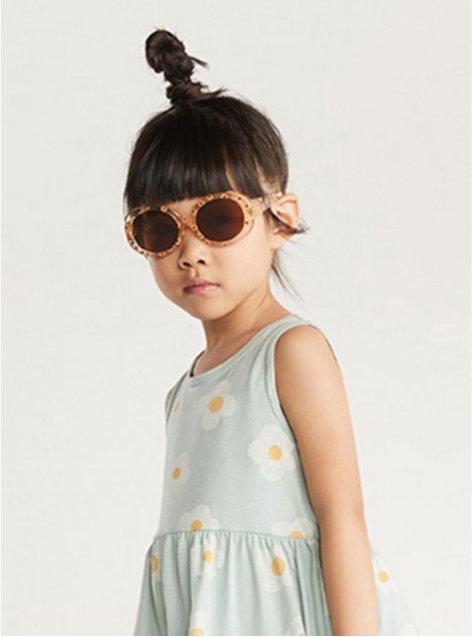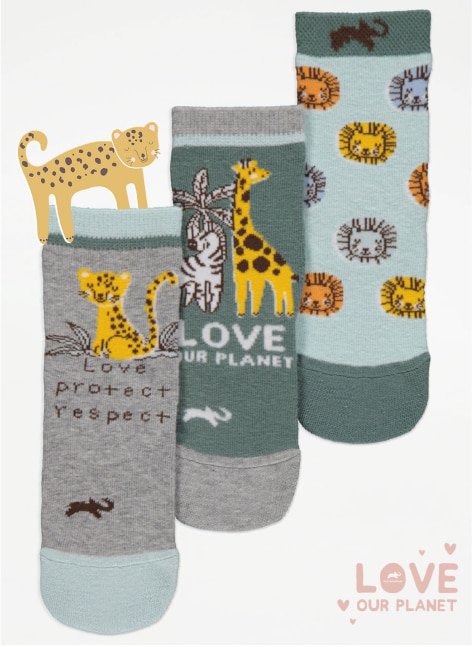 Swimwear & Beachwear
If you're lucky enough to be heading to the seaside (we're totally not jealous!), there's a few things you'll need in your bag. A girls' swimming costume or boys' swim shorts, a beach towel and a bottle of SPF! Our boys' holiday shop and girls' holiday shop are serving playful prints and fresh styles they'll be lovin' from staycation to vacation.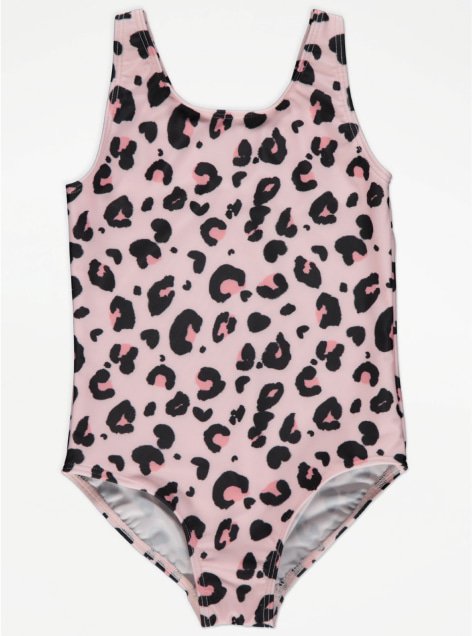 Practical PJs
As much as kids love playing and exploring, rest is essential to keep them happy and healthy! Kids' will love settling down for bedtime with our snug collection of kids' unisex nightwear featuring playful prints and cosy fleece fabrics.
Pyjama sets in shorter styles like airy nightdresses or short and vest sets are a breezy addition to your kids' nightwear collection, keeping them cool and comfy as the weather gets warmer.