Are you heading to the biggest tennis tournament this year? Being one of the most prestigious sporting events around, you may be wondering how to dress for such an event: Can you wear jeans? How about trainers? Should you take a jacket?
Fear not, Life & Style are here to answer your tennis woes to make sure you ace the courtside look with matching his and hers outfits.
Does The Championships
Have a Dress Code?
Everyone dressed for the tennis championships always look sleek and smart. However, recent changes to the dress code means you can wear shorts and t-shirts as long as they are smart and tailored. Here are few things to note when you're putting your outfit together:
Off-white or cream is not acceptable, only white.
Colours and patterns on outfits are allowed but must not be wider than 1cm.
Fashionable suits and ties for men.
White dresses for women.
White shoes only.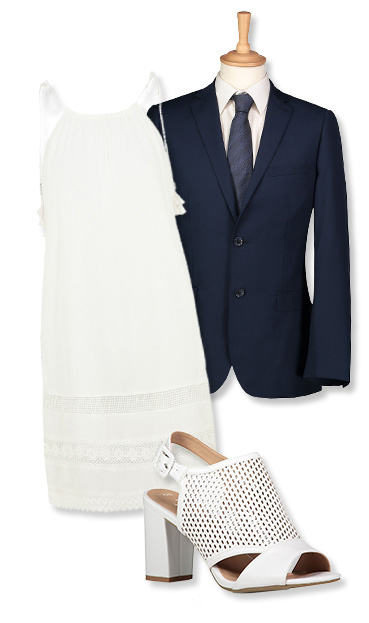 Loose Tailored
Fits & Patterns
To pull off the effortless courtside look, stay away from anything that it is too short, tight or revealing as it goes against the dress code policy. If you do, balance it out so the top half provides more coverage than the bottom and vice versa.
Stick to light colours like whites, blues and pinks. Changes to the dress code mean you can modernise your smart and tailored outfits with a touch of glamour and patterns, as long as it's no wider than 1cm.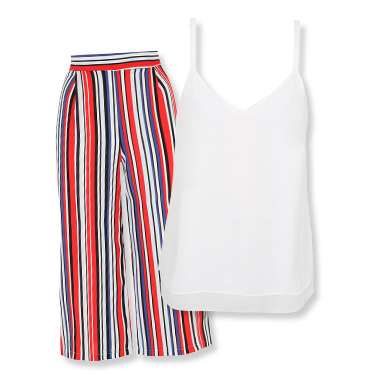 Why not make a stylish entrance in bold stripe culottes for women. Team it with a simple white camisole to balance out the colours.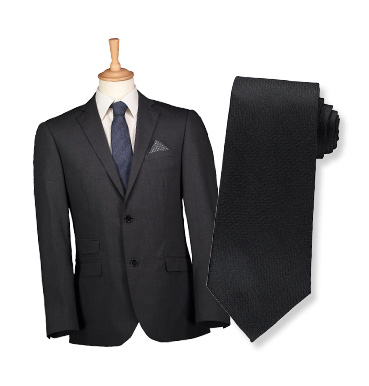 Men can opt for a light and summery loose tailored suit. Choose any coloured tie to accessories with, to add a dash of colour to compliment your partner.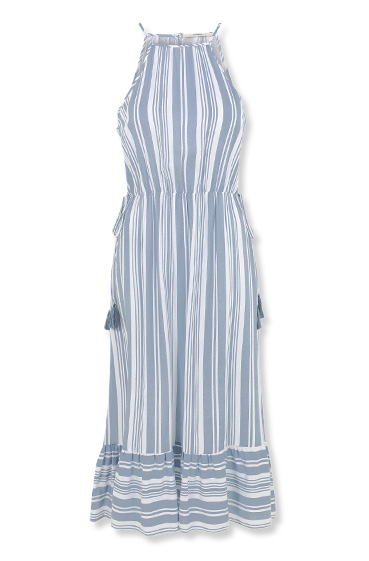 Men can enhance their courtside look with a simple white crew-neck t-shirt underneath a smart two piece suit. Complete it with co-ordinating shoes, and a pair of sunglasses to add a cool factor to the overall look.
Summery
Courtside Styles
The button dress trend is stealing the limelight this summer! Pick this dress style in a simple white colour, in a cut that cinches at the waist, and finishes below the knee to create a sophisticated shape.
An alternative look to stay cool and look chic off the court is a soft linen midi dress from our Summer Blues collection. The striped print design finished with tassel trim bow sides and a frill hem, makes it an ideal choice to wear for more summer occasions.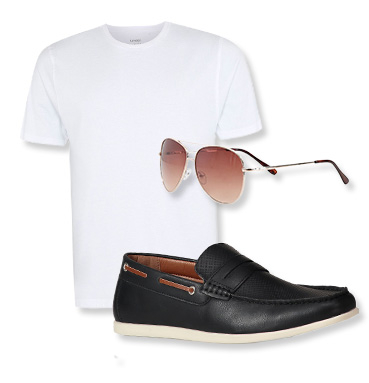 Smart Shorts
& Skirts
Make sure you're feeling like the best-dressed man on the court in a show-stopping outfit! Since the temperatures are looking to rise as high as the mid-twenties, tailored shorts are permitted.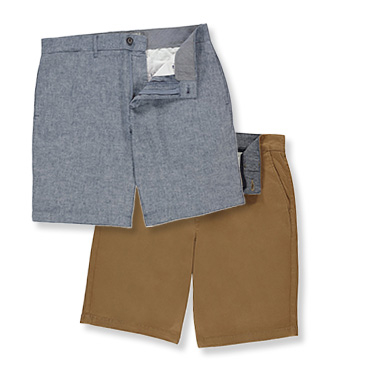 But if you prefer to take the safer option, choose from a wide range of colourful chino trousers for men. It's a great way to add colour to your summer wardrobe, and incorporate it into your work-week rotations after.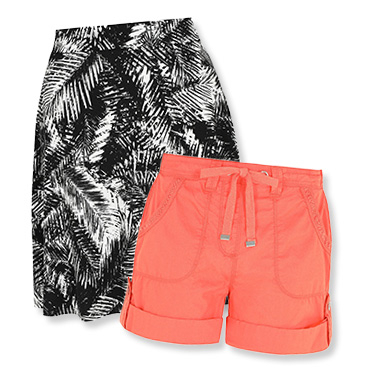 Women can opt for shorts and skirts in a clean cut style as the slouchy fit are less restricting and will provide more comfort and breeze. Keep the rest of the look modest with cap sleeves or high neck tops in neutral colours. Top it off with a longline pink blazer to wear over the outfit for an effortless finish.
Breathable Shirts
& Blazers for Men
Instead of wearing a full-on suit, choose a light coloured blazer to wear over a cotton textured shirt that's lightweight and breathable to wear throughout the day. The navy chinos combination will add a laid-back look, so bring it up to date by pairing it with loafers for a smarter approach.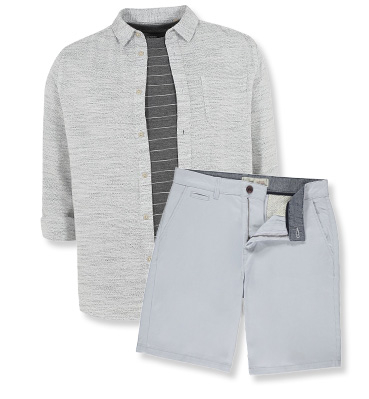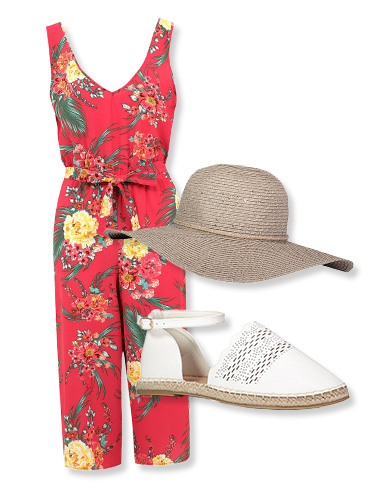 Slip-On
Jumpsuits
An easy-to-wear jumpsuit will look perfect for the championships. Choose a style that's fitted on the top and has relaxed palazzo legs for a flowy finish. Finish the look with espadrille sandals, and a trendy sunhat that's ultra-chic and glam.
Make sure you nail this year's summer sporting event with smart and stylish looks when you shop at George. Shop for summer dresses, shoes, and accessories so you're prepared for more summer occasions.