When was the last time you replaced your duvet, mattress and pillows? These are the items we use every day, so it's safe to say they deserve to be taken care of, as it can be beneficial for our health and wellbeing. A bed with the correct support, comfort and space will ensure a perfect night's sleep, so it's important to look out for signs when it is time to replace your bedding. If you're in the market for a new sleeping experience, Life & Style share plenty of tips on how to improve the quality of your sleep.
When to replace your pillows
Sleeping on a good pillow supports your head and neck, so that you don't wake up with neck pains or stiffness. Depending on how often you change your pillow case, it can absorb body oils, dead skin cells and dirt which attracts dust mites and bacteria. This could potentially lead to breakouts on your skin and cause other health problems.
According to some experts a pillowcase should be replaced every three weeks, and the pillow itself should be washed every three months. This can be done by hand, or by putting it in the washing machine.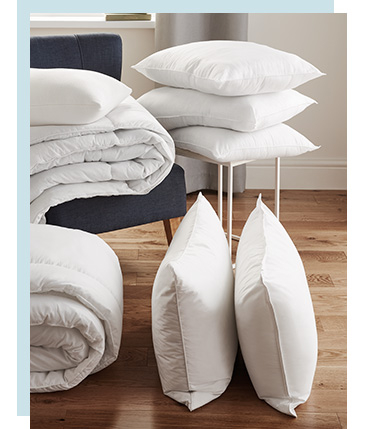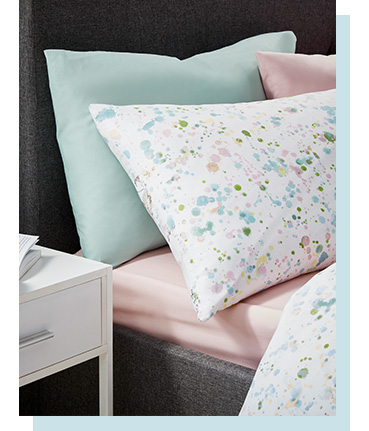 To make sure you get a good night's rest, look for anti-allergy pillows that are filled with breathable polyester and will fight bacterial growth. Or the Silentnight Soft and Comfy is a good choice for long term use that will provide gentle support for a great nights sleep.
If you take good care of your pillows, they can last for as long as three years. However some may need replacing a lot sooner if you suffer from allergies.
Here are a few things to look out for if you're unsure of when to replace a pillow:
The pillow has lost its shape and has become lumpy
You have developed allergies, or they have worsened
You're sleeping position has changed and will need a new pillow to provide better support for your neck and head
When to replace your duvet
Whether you buy microfibre or goose feather duvets, it's important to take good care of them and replace them when they've had years of use. A duvet should last at least five years, but a high-quality filling will make it last a bit longer.
Here are a few things to look out for if you're unsure of when to replace your duvet:
The filling feels limp and compressed which means it can no longer keep you warm
The filling feels lumpy and isn't spread out evenly, which can occur naturally or after too many washes
The filling is coming out through the casing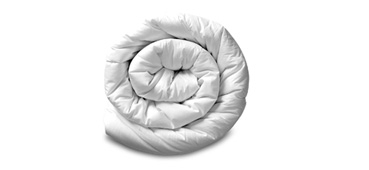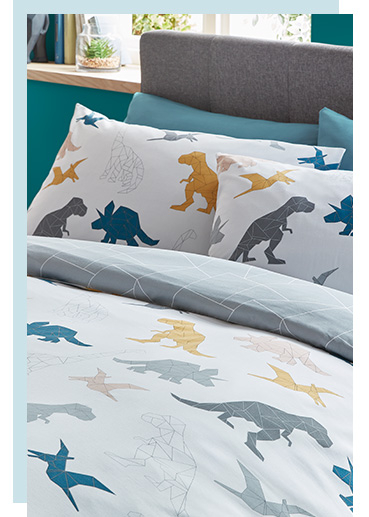 Make sure you sleep easy with this soft touch microfibre duvet. Filled with hollow fibre polyester for a breathable and cosy finish, this duvet is perfect to use for all seasons. Cover it with a decorative duvet cover to suit your bedroom décor, which will keep your duvet cleaner for longer.
When to replace your mattress
Many people assume that lack of sleep is the reason why you can sometimes feel groggy the next day. This can quickly be improved with a new mattress, as it can play a big part in your general health and well-being. The longer you keep the same mattress, the less comfortable it becomes, so it's recommended to replace it every eight years.
If you can see a visible dip in the middle, or can hear it squeak a lot, this is an excellent place to start. Here are a few more things to consider if you're unsure of when to replace your mattress: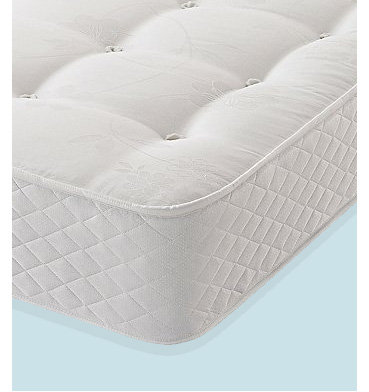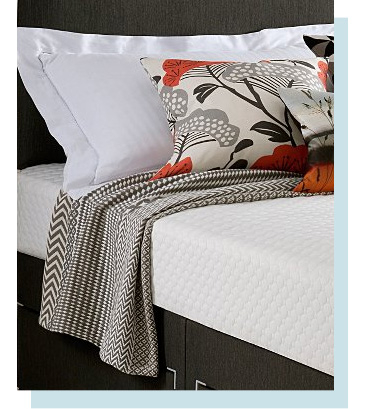 Your mattress is over eight years old
You wake up with aches and pains in your back
Your spring mattress squeaks
Visible mould spores and bacteria build up
A great mattress will never let you down and you can rely on it night after night to ease you into a peaceful slumber. To prolong the life of your mattress use a mattress protector. Choose one in a soft microfibre material for added comfort, which is a lot easier to care for.
George has a great range of products for night time, including beds, bedding and gorgeous bedroom accessories to make sure you go to sleep and wake up feeling refreshed at all times.