Get the mittens on because Bonfire Night is around the corner. For most of us fireworks night involves being outside later than normal for November, so wrap up warm! We've got a nice look at winter warmers you'll need to brave a potential cold snap.
Before we get into it, here are a few questions people have about Guy Fawkes Night:
1. When is Bonfire Night?
On 5th November people will be celebrating Bonfire Night across the United Kingdom.
If in doubt think of the famous nursery rhyme which begins:
Remember, remember the fifth of November,
Gunpowder treason and plot.
We see no reason
Why gunpowder treason
Should ever be forgot!
2.
What is
Bonfire Night?
Celebrating Bonfire Night involves setting off fireworks into the winter night's sky and marvelling at the explosions overhead. It's a time for people to gather. Some choose to invite their friends and family over, while others head to the displays in public spaces. It's a uniquely British tradition that dates back to the 1600s.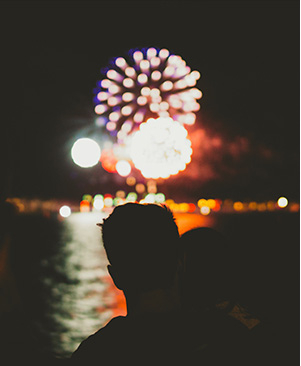 3. What is the Gun Powder Plot?
In 1605, Guy (Guido) Fawkes was part of the Gunpowder Plot to blow up King James I and parliament; they attempted to achieve this by exploding 36 barrels of gunpowder below the Houses of Parliament, enough to reduce the buildings to rubble.
Their plot was rumbled after a member of the group sent a letter to a politician warning him to avoid going to parliament on November 5. Upon discovered the plot, the King's supporters broke into the cellars to discover Fawkes guarding the barrels – he was arrested and tortured. Fawkes eventually gave up the scheme and the rest of the plotters were sentenced to be hanged, drawn and quartered.
The Catholic Gunpowder plotters wanted to kill James I and remove the Protestant king from powder.
4.
Why Bonfire Night is Celebrated?
Bonfire Night has been a tradition since the Gunpowder Plot was foiled between the 4th and 5th of November 1605. Already on the 5th of November Londoners celebrated the failed assassination by lighting bonfires and releasing fireworks. Parliament soon declared the day an annual thanksgiving event.
This tradition has remained ingrained in British culture for the past 400 years.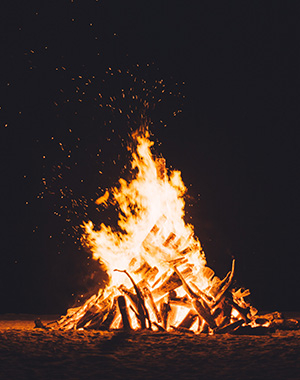 5. What's Your Best Bonfire Night Fact?
The word "guy" comes from the Bonfire Night tradition. Effigies tossed onto the fires and were known as 'guys'. Eventually 'guy' became a word for a person with a grotesque appearances; but in American English the word developed to mean
"a man, fellow". A meaning which has stuck ever since.
Apparently Guy Fawkes went by Guido Fawkes when he was alive.
Let's get into the best winter warmers for Guy Fawkes Night:
Wrap Up Warm In Coats
Enjoying the bonfires means that you're going to be outside braving the November night weathers, naturally a thick coat is essential attire. Make sure it's waterproof in the likely event the British weather is uncooperative.
When the Autumn Days come and the nights start getting longer you'll be thankful for the warm protection from the elements. There's no substitute for the original winter warmer. This season
we love camel coats, the understated, longline duster option. Just perfect for chilly weather, it looks great when paired with a pencil skirt or your favourite knit.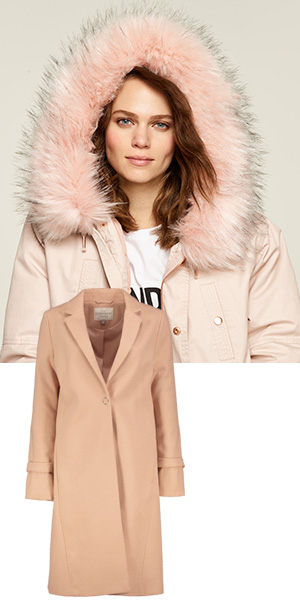 Winter Accessories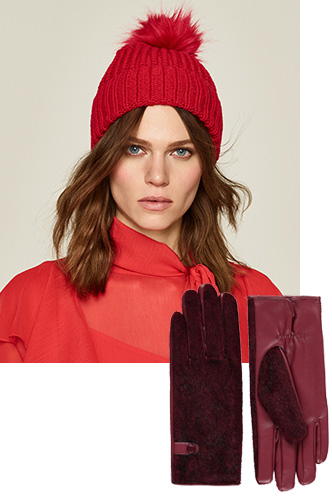 Complete the winter look by stocking up the accessories you'll want to keep on hand, quite literally in the case of gloves. A nice hat will keep you looking stylish and feeling toasty. Team your accessories together for an outfit which fits together with conviction. This season we love rich reds for a snug festive look.
Gloves are especially important for handling sparklers, which should always be treated with the utmost care.
Warming Drinks which are Perfect for Kids
There's nothing like a hot drink on a cold night. Prepare a couple of these non-alcoholic concoctions at home, decant them into a flask and you'll have a hot drink to sip on to keep you nice and warm. Both require a few simple ingredients and can be made in under 15 minutes, perfect for kids with a sweet tooth.
Rich Drinking Chocolate
If you want to make your own hot chocolate without using the powder it can be easily made with dark chocolate, double cream and skimmed milk:
Crush the chocolate into a mixing bowl
Warm the double cream and milk on the boil. Stir well and ensure the mixture doesn't boil
Pour the warm mix into the mixing bowl of chocolate and stir until combined
Pour the mix into our flask and enjoy the night
"You can add a pinch of cinnamon if you are that way inclined."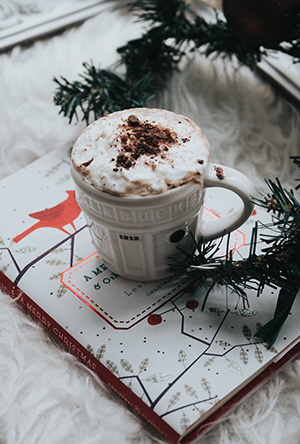 Mulled Apple Juice
Another classic winter drink which can be made quickly:
Simmer one litre of apple juice with cloves, a cinnamon stick and orange peel.
Allow the ingredients to infuse and sweeten to taste.
After 5-10 minutes it should be ready to be decanted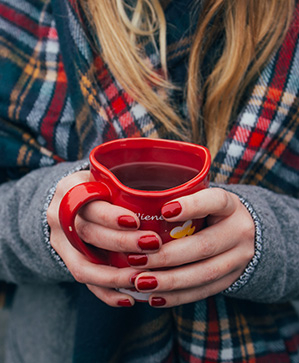 When it comes to Bonfire Night you'll need to think about keeping yourself and the kids warm as a priority. With Asda George we have a great selection of coats and winter accessories for all ages.