Watch your little ones light up as they bring their beloved characters to life with our magical World Book Day costumes. From children's childhood classics by Roald Dahl and Dr Seuss to Harry Potter tales loved by all ages, our dress up box is packed with bright outfit ideas for kids and grown-ups alike.
To get you and yours kitted out in THE best outfits, discover our guide to World Book Day.
When Is World Book Day 2022?
This year is the 25th anniversary of World Book Day (an extra reason to get fancy!), and it falls on Thursday 3rd March. World Book Day is a wonderful way for children to celebrate their love for reading and their fave authors. Every year, schools and nurseries get involved by handing out World Book Day books and tokens, and the best part…encouraging kids to dress up!
At George, we love all things fancy dress, so we've put together some super fun World Book Day ideas so you can spend less time scrolling for ideas and more time joining the fun! Don't worry, grown-ups, we've got you covered too!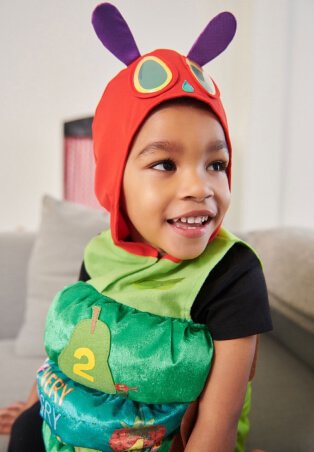 Take A Trip Down Memory Lane
Watch your child transport themselves into a fairy-tale with our kids costumes. Bite into a children's classic with The Very Hungry Caterpillar costumes and use this fun tale to teach kids about getting their five a day too – bonus! Just remember, if they decide to dress up as Little Red Riding Hood, they might want to steer clear of those bright red apples (we love a story with a twist!).
If they're off to see the wizard (The Wonderful Wizard of Oz), we've got a delightful Dorothy outfit! Or, if they want to put their own spin on dress up, get creative with a gingham dress and some glitzy red shoes. For kids who love the rhymes of Dr Seuss, our collection also includes a vibrant Cat in the Hat fancy dress costume. Why fit in when they were born to stand out?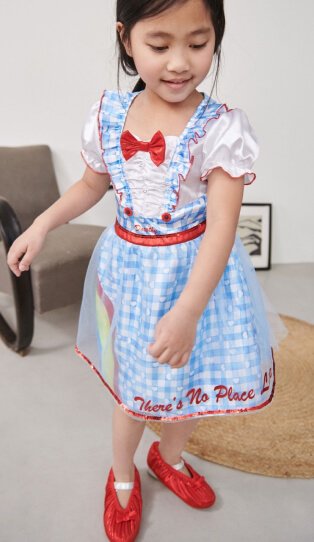 Be Inspired By Top Children's TV Characters
It's no secret! Many of their much-loved characters end up on our screens, and vice-versa, our top kids' TV characters make their way into bedtime stories! World Book Day is a fab time to take outfit inspo from these wonderful characters.
Jump muddy puddles with our Peppa Pig Princess and George fancy dress costumes. (We apologise in advance for the mess!). Or, get set for adventure with our bright yellow Hey Duggee outfit. And, if your child is a little prankster, our Horrid Henry fancy dress costume EVEN comes with a whoopee cushion. (You have been warned!)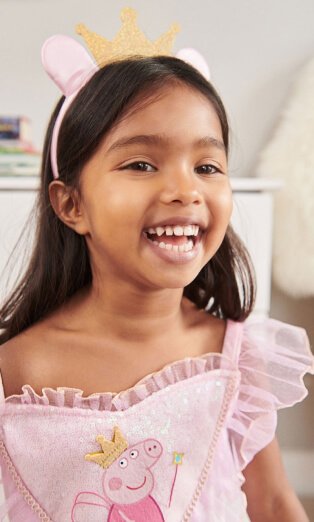 Get Stuck Into The Roald Dahl Collection
Do you know someone else who loves a tale just as much as your little readers? Matilda, of course! If they're obsessed with our beloved bookworm, check out our FABULOUS Matilda fancy dress outfit – it's bound to earn their approval. If you're little fashionista prefers a look fit for a Pinterest board, our collection is packin' plenty of blue girls' dresses and of course – you'll find Matilda's iconic red bow in our girls' accessories.
Our Willy Wonka and golden ticket fancy dress costumes are perfect for bookworms who are lucky enough to bag a golden ticket to the chocolate factory (can we come along too, please?). We've also got another fantastic Roald Dahl inspired outfit; you guessed it – Fantastic Mr Fox! Here to spark creative thinking and plenty of imaginative play, we're certain our World Book Day costume collection will encourage everyone to get involved.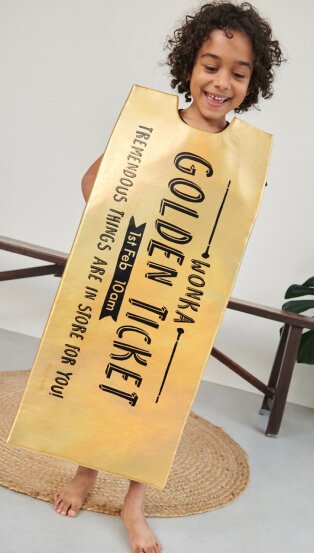 Cast A Spell With Harry Potter Costumes
Be sure to muster up a spell with our Harry Potter costumes, whether your child is a Gryffindor, Hufflepuff, Ravenclaw, or Slytherin. Perfect your potions with a Hermione fancy dress costume or set off for Quidditch with a Harry Potter outfit. Who says adults can't get in on the fun? Grown-ups can discover World Book Day magic with adult Harry Potter costumes, making March 4th memorable for the entire gang! Once you've got the family kitted out in the coolest costumes, share your pic by tagging @GeorgeAtAsda or using #WeAreGeorge on Instagram. We can't wait to see your snaps!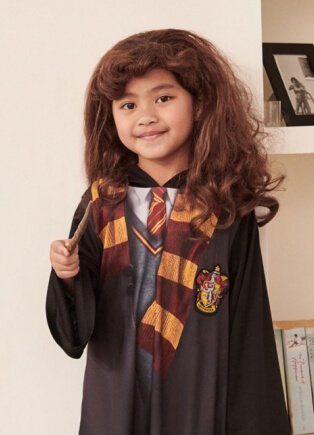 Swing Into Action With Superhero Costumes
From top outfits to iconic accessories, our fancy dress collection's got something for every comic book lover. Marvel superfan? Got it. DC Comics fanatic? Check! Watch your little hero save the day as Captain America, shoot webs like Spider-Man, or swiftly put on a cape to transform into their best hero on World Book Day.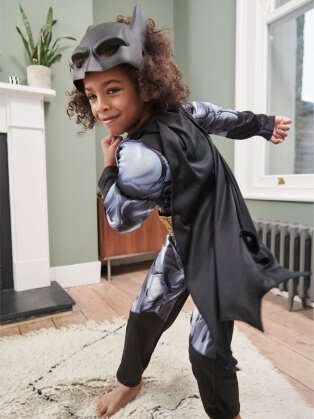 Dress Up As a Disney Princess
Our World Book Day costumes are fit for a princess, a Disney princess! Whether they're swooshing around in our Disney Princess Belle outfit or letting their hair down dressed as Rapunzel, our range is sure to impress any little diva. Before your avid reader gets onboard their pumpkin, grab a pair of jelly shoes or glittery sandals and pop them into our dazzling Cinderella outfit.
Even Disney princesses need to rest! Get them set for a blissful slumber by switching their Sleeping Beauty outfit for cosy PJs and snuggling up with a dreamy Disney bedtime story.
Don't miss our matching family pyjamas for adult Disney fans, so you can unwind after a long day of hitting the books!
Share your snaps by tagging @GeorgeAtAsda or #WeAreGeorge on Instagram for your chance to be featured on our socials (don't worry we ask you first!). We can't wait to see your World Book Day outfits!