From chilly mornings and sunny days to unexpected showers and brisk breezes, spring can be a tricky season to dress for. Unfortunately, there's no one-size-fits-all approach to battling the weather and even remembering an umbrella isn't enough to protect you from all the elements.
However, you can make sure your spring coat is on point! Striking the right balance between cool and cosy, the perfect spring coat will solve all your seasonal dressing dilemmas. From timeless trench coats and denim designs to hard-working blazers and adaptable cardigans, we've got the rundown of the top spring coats and how to wear them.
What To Look For In A
Spring Coat
It's no secret that shopping for a spring coat can be a challenge. As well as focusing on practical details, you also have to think about your everyday outfits and the latest trends.
To make the right choice for you and your wardrobe, keep an eye out for the following features:
Lightweight Styles
Your padded coat just won't cut it when the sun starts to shine. While the quilted design provides much-needed insulation during the winter, in the spring it can feel bulky and uncomfortable.
Instead, pick coats and jackets in lightweight styles. Letting you layer your look and regulate your temperature, lightweight outerwear is a must for spring.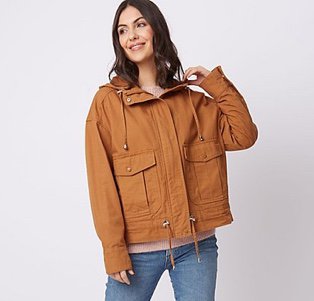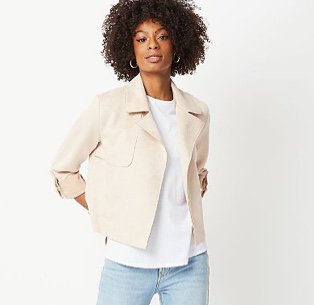 Versatile Colours
Just like your garden, spring is a time when your wardrobe blooms into colour. Although it's tempting to stock up on the brightest patterns and prints you can find, it's best to focus on neutral colour schemes to ensure your coat stays versatile.
Not only will black, grey and cream coats complement the majority of your outfits, but they're also more likely to become a lasting investment.
2020's Top Spring Coats
Step into style this spring with our top seasonal coats and how to wear them!
The Timeless Trench Coat
If the cold winds, bright skies and frequent downpours are confusing your morning dressing ritual, a trench coat will save the day. Lightweight and easy to layer, a trench coat is the ultimate spring jacket.
With a timeless appeal and a tailored design, trench coats add a sophisticated twist to your everyday outfits – even loungewear! Wear it with wide leg trousers and a tucked-in shirt for an effortlessly chic vibe, or throw a patterned midi dress underneath for after-work events.
Plus, thanks to their waterproof fabric, trench coats are a useful choice if you're prone to forgetting your umbrella – result!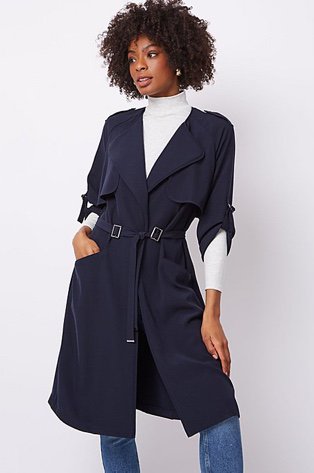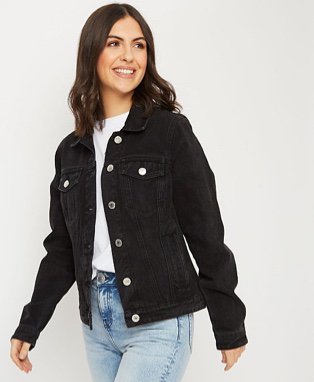 Off Duty Denim Jackets
A staple of your spring wardrobe, denim jackets are ideal for those days when the weather can't make up its mind. From classic blue wash denim jackets to understated black denim and fresh white denim designs, denim jackets are as flattering as they are fashionable.
For a new season take on double denim, team a denim jacket with straight jeans and a white T-shirt. A simple yet stylish outfit, sporty white trainers and a colour-pop bag will provide the perfect finishing touches.
Work Hard, Play Hard Blazers
Once restricted to smart events and workwear, blazers are now key to off-duty dressing. Whether you wear them with jeans, midi skirts or culottes, this style hero will transform your everyday outfits into show-stopping combinations.
While patterned blazers were popular in the autumn, spring 2020 is all about colour-blocked designs. From pastel blazers in sugary pink, cool mint and lemon yellow to refreshing neutrals and striking black blazers, spend some time experimenting to find your favourite look.
Decorative details like statement buttons, zips and pockets are another brilliant way to ensure your blazer stands out.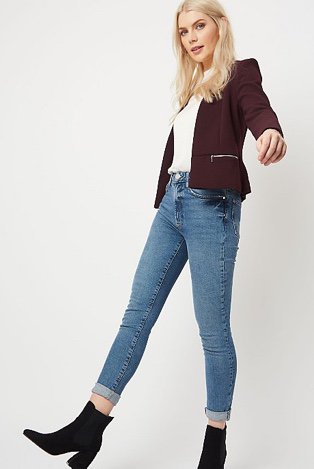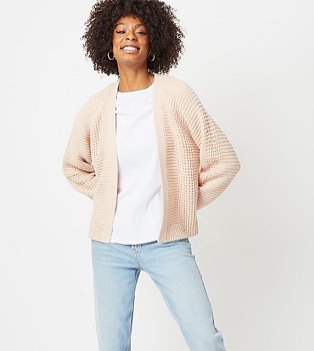 The Cosy Cardigan
After a few years of being second choice to jumpers, cardigans are back as a fashion favourite. Cuddly and cosy, they're great for helping you stay snug and stylish when you're out and about.
The trick to ensuring your cardigan is warm enough to act as a coat substitute is to focus on textured knits like waffle and ribbed designs. Not only will this provide extra insulation against spring's chilly winds, but the textured fabric will bring depth and interest to your look.