Simple and stylish, minimalist home décor is an increasingly popular choice. With its Scandi-inspired colour palette, playful textures and understated home accessories, it's not hard to see why many are turning to minimalist décor to refresh their space.
To discover how to create an on-trend, sophisticated and tidy home, follow our minimalist home décor tips, from storage solutions and lighting to those little personal touches.
What Is A Minimalist Home?
A minimalist home is one that simplifies your space. Concentrating on quality over quantity and making the most of a pared-back look, minimalist décor says goodbye to clutter and hello to organised and inviting rooms. Life can be busy, but your home décor doesn't have to be!
Colour is also key to the trend. From calming creams and chic greys to warming caramels, minimalist homes embrace a Scandi-inspired colour palette for a timeless vibe. Mixing and matching with subtle tones like dusty pink, cornflower blue and sage green will help give variety and style to your rooms.
How To Create A Minimalist Home
Creating a minimalist home will be a breeze with our five affordable home décor tips.
1. Less Is More
The golden rule for minimalist homes is "less is more". While many décor trends involve adding lots of home accessories, minimalism is about taking them away. Not only should your space be kept as simple as possible, but every item in your home should have a purpose.
Instead of focusing on multiple trinkets to give your space personality, use one or two standout items, such as artificial plants. With their vivid green tones and zen influence, large artificial plants make the perfect addition to minimalist colours like cream and grey.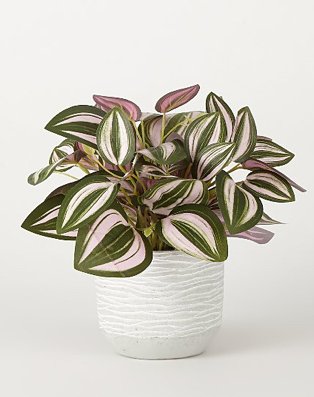 2. Prioritise Storage
When life is hectic, clutter can make things seem even more chaotic. Whether you need extra space to combat your floordrobe or you're tired of stepping over toys and LEGO, storage boxes are the way to go to ensure your home follows a minimalist theme.
However, de-cluttering your home can seem overwhelming– especially if you have kids. We recommend starting small and breaking your home into manageable sections. Even something as simple as a toy box can go a long way to making your space feel more organised. Remember, slow and steady wins the race.
3. Add Personality
If you're worried that minimalism will leave your home looking cold and uninviting, there are plenty of ways to add personality to your space without disturbing the tranquility. Plus, since minimalism focuses on reducing clutter, there will be far fewer items competing for attention with your prized possessions.
From arranging photo frames on bookshelves to accessorising your bedroom with holiday souvenirs, the very best minimalist homes reflect the personality of those that live there. The trick to ensuring that your personal touches stay on theme is to arrange them with purpose.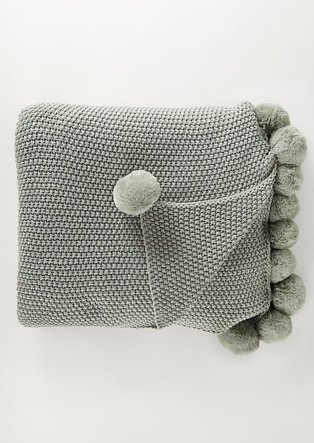 4. Play With Texture
Thanks to their timeless appeal, minimalist colours can be used in any room in the house. However, due to the low-key nature of cream, grey and caramel, it's important to pay attention to the little extras when decorating your home. There is where texture can take your décor to the next level.
Bringing interest to your rooms without making them feel busy, woven rugs, textured cushions and knitted throws are an excellent way to lift your space. Whether you prefer velvet, chenille or embroidered pieces, use textured fabric to transform everyday soft furnishings into show-stealing accessories.
5. Embrace Lighting
Texture isn't the only way to refresh your décor. Welcoming lighting is also essential to minimalist homes. Opening up your rooms and instantly making your space feel brighter and more inviting, the right natural and artificial lighting can be a game-changer for your home.
While mirrors help maximise natural light and create the illusion of extra space, artificial lighting, such as warm-toned floor lamps, will keep your home bright year-round.
You should also consider the purpose of each room before choosing your lighting. Full-beam ceiling lights work well in busy, productive spaces like kitchens, whereas soft side lighting is a better option for cosy living rooms and bedrooms.