From gooey chocolate cakes and mouth-watering meringues to family-friendly flapjacks and fairy cakes, our list of favourite bakes could go on and on.
The only thing better than settling down with a slice of something sweet is being able to share it with your loved ones. So, whether you're a beginner baker or a seasoned expert, our guide will help you host a brilliant baking party for friends and family.
Not only do we have all the baking equipment you need to create tasty treats with ease, including essential bakeware and timesaving kitchen appliances, but we also have plenty of tips and tricks for hosting.
So put on your apron and grab your wooden spoon: it's time to unleash your inner star baker!
What Equipment Do
You Need For
Baking?
To make a showstopper without breaking a sweat, you need to have a whole host of baking equipment at your fingertips. If you're struggling to know where to begin, we've rounded up all the must-have home baking tools to stock your kitchen with:
1. Wooden Spoons
While electric mixers and food processors are becoming more and more popular, nothing can beat the feeling of mixing brownie batter with a wooden spoon. We recommend having a few spoons at the ready: one for mixing wet ingredients, one for mixing dry ingredients and one for tasting melted chocolate!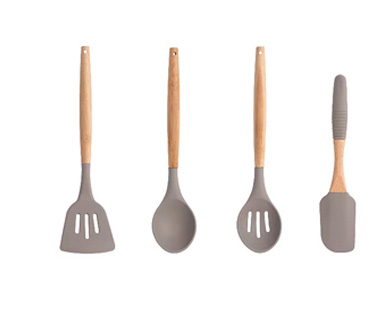 2. A Batter Bowl
Key to any and every recipe, a batter bowl will see you through cakes, biscuits, desserts and everything in between. Just make sure it's large enough to hold all your ingredients with ease. To stir some colour into your kitchen, choose a batter bowl in a bold and bright design.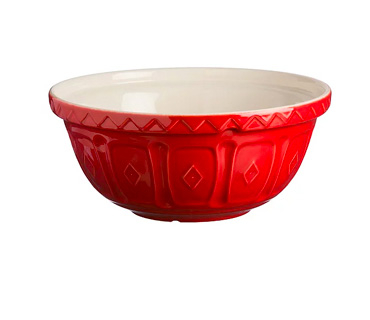 3. Measuring Cups & Scales
Baking is all about precision. Too much of one ingredient can lead to a technical challenge disaster – or worse, a soggy bottom. For this reason, having the right measuring equipment is vital. As well as the all-important electric scales, measuring cups and Pyrex measuring jugs will definitely come in handy.
Having some backup baking supplies prepared will also save the day if things start to go wrong. Extra flour and eggs will be your best friend!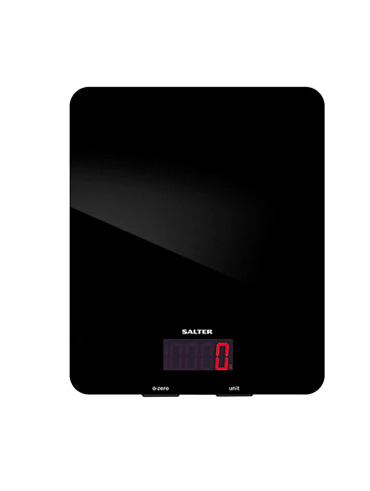 4. A Rolling Pin
To perfect your pastry skills, you'll need a sturdy rolling pin. From puff pastry and shortcrust pastry to filo (if you're brave enough!), a rolling pin will ensure your pie game is up to scratch. Remember, every budding pastry chef needs a pastry brush to get that gorgeous golden glow on sweet and savoury delights.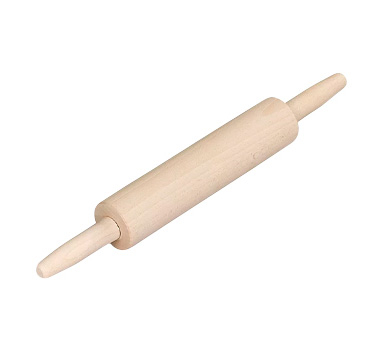 5. Cake Tins & Muffin Tins
A cake that just won't come out of its tin is many baker's worst nightmare. With this in mind, good-quality cake tins and muffin tins are crucial. Why not take inspiration from master baker Paul Hollywood with our Paul Hollywood baking range? From non-stick loaf tins and non-stick cake tins to ceramic pudding basins, achieving an even bake will be a breeze with our collection.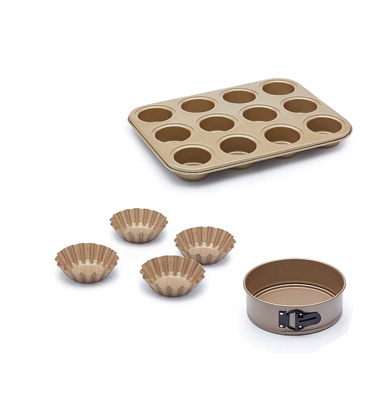 6. A Wire Rack
We know your kids would probably like to eat your bakes fresh from the oven, but many cakes need to spend time on a cooling wire rack to allow air to circulate. Once they've sufficiently cooled, you can dust off your cake stand and get decorating.
7. A Food Processor
Hand mixing might be satisfying, but it's also time-consuming. To speed up your recipe
s and leave you more time for relaxing, invest in a food processor. Efficient and easy to use, a food processor will ensure you achieve a flawless finish in record time.
8. Tableware
Signature bakes deserve special tableware. After all, people eat with their eyes! To guarantee your cakes get the praise they deserve, play around with stylish plates and serving dishes. Try contrasting chocolate desserts with trendy cream tableware to impress guests.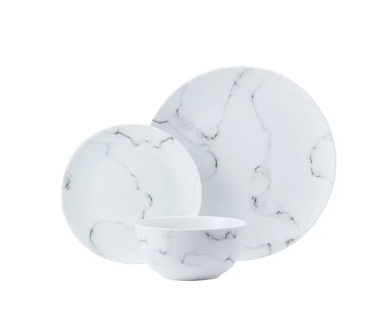 9. Cake Tins
If you're lucky enough to have any leftover cakes, you'll need to make sure they're stored properly to help them last. Cake storage tins and food storers are a great way to stop sponges from drying out and prevent biscuits from going stale. We can't guarantee you'll have many leftovers for long though…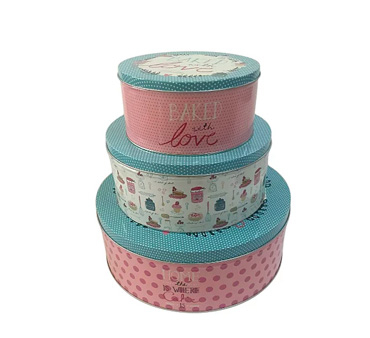 How can I get
better at baking?
Like any skill, practise really does make perfect. To feel more confident while baking, why not make time at the weekend to cook apple crumble, tarts and fresh bread with your family?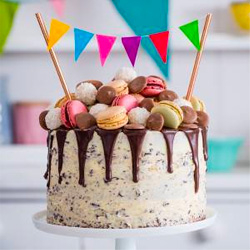 You're also much more likely to improve your baking game if you're cooking things you enjoy. Mixing up your recipes is a wonderful way to keep things feeling fresh. From following the latest baking trends and experimenting with flavours to trying different dietary requirements like vegan and gluten-free cakes, ASDA Good Living has plenty of fun and seasonal recipes to sink your teeth into.
Snacking on a few treats while you prep is another foolproof method for helping you bake with a smile on your face.
Once your kitchen is well-prepped with bakeware, it's time to start arranging your home for the big baking event. As with all hosting, the most important thing is to try and make sure everyone feels comfortable.
The best way to do this is to accessorise your living room with cushions and throws to create a comfy and cosy environment. This will give guests time to sit back, relax and socialise before they tuck in.
All that's left to do is to provide enough plates, cutlery (and cakes!) to go around.
On your marks, get set… bake!