Autumn is full of outdoor activities for kids, from kicking up leaves in the park to building dens and camping out. With the temperature starting to drop, it's important to make sure kids are properly dressed for the weather. While cosy knitwear and sturdy boots are important, the top seasonal staple for boys and girls is an autumn jacket. Lightweight and adaptable, a good-quality autumn jacket will keep them warm without overheating them.
From parkas and padded coats to raincoats, we've got the rundown of the best autumn jackets for kids that won't break the bank.
What To Look For In A Kids' Autumn Jacket
Finding the right autumn jacket for kids can be tricky. While bulky coats can leave them feeling too hot, summer styles don't offer enough protection from the wind and rain. If you're wondering what features to look for in a kids' autumn jacket, follow the below tips, including prioritising lightweight designs and leaving enough room for layered dressing.
Choose Lightweight Designs
We may have waved goodbye to summer, but the real winter chill hasn't arrived just yet. To strike the right balance for autumn, we recommend picking lightweight jackets and coats where possible. Think gilets, sports jackets and parkas. As well as allowing kids to move and play easily, these designs will also ensure they don't overheat.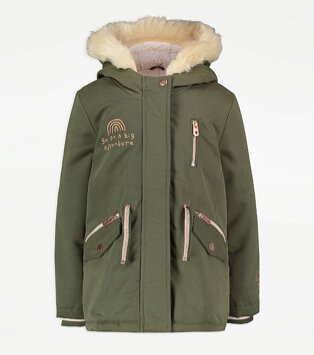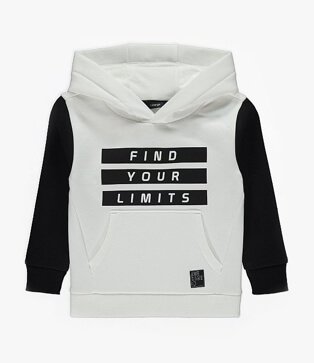 Leave Room For Layers
A key part of dressing for autumn is making the most of layers. Not only does an extra boys' jumper or girls' jumper insulate kids from the chill, but the flexibility of layering also allows them to control their temperature.
With this in mind, make sure their autumn jacket fits properly. Whether they choose a parka or a padded coat, their jacket should leave enough room to fit knitwear and other layers underneath.
Consider Rain-Resistant Jackets
Autumn jackets don't need to be shower-resistant, but this feature can definitely come in handy – especially for kids that love playing in the rain. If they prefer not to carry an umbrella, drizzle-proof autumn jackets, like macs, are a great hands-free alternative. They can also add a pop of colour to their look by opting for printed or brightly coloured raincoats.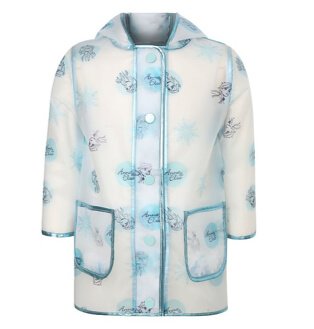 The Top Kids' Jackets For Autumn
Whether you're searching for a girls' jacket or a boys' jacket, discover our favourite autumn pieces for kids, including gilets, parkas and padded coats.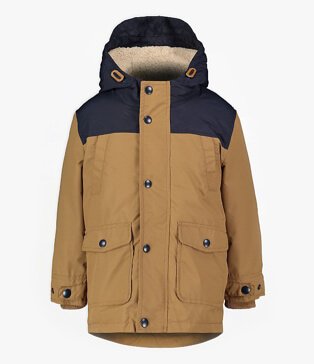 The Casual Parka
Parkas are the perfect autumn jacket thanks to their casual vibe. From faux fur-trimmed parkas and padded parkas to designs in autumn shades, there's something to suit kids of all ages. For extra insulation on the go, they can also pick a parka with super-soft fleece lining.
Girls can pair their parka with denim jeggings and boots, while boys can team their outerwear with straight jeans and trainers.
The Versatile Gilet
Little ones who love running around will need a jacket that will let them move with ease. This is where a gilet comes into play. Keeping their torso warm without restricting their arms, the best thing about gilets is their versatility. Not only can they be worn both indoors and outdoors, they can also be styled up or down depending on the occasion.
For a comfy and cosy autumn outfit, layer their gilet with a chenille jumper or slogan sweatshirt. As autumn progresses, cold-weather accessories like knitted hats and scarves can provide added protection from the elements.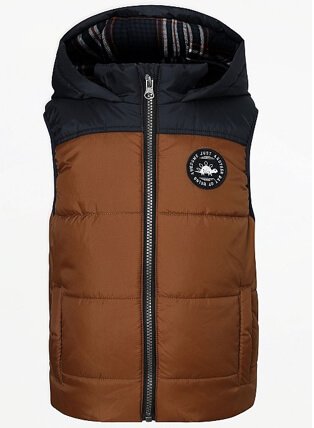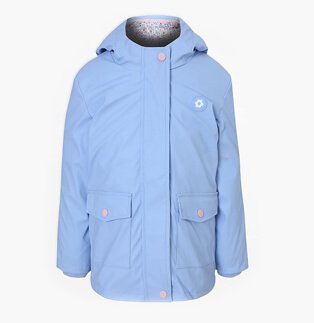 The Rain-Resistant Mac
For playing in the rain and jumping in puddles, kids will need a lightweight raincoat. Since raincoats and macs tend to be less insulating than most kids' jackets, it's a good idea to opt for a slightly larger size so that thick, cosy jumpers can be worn underneath. Younger kids can complete the look with bold and bright wellington boots.
The On-Trend Padded Coat
Padded coats aren't just a practical choice for the colder months; they're also a fashion favourite for kids and adults alike. Offering warmth as well as style, there's no shortage of options for boys and girls, including printed padded coats and padded mountain jackets.
While colour-block designs are ideal for weekend dressing, padded coats in navy and black can be worn over their school uniform for commuting to and from school.