Disney has been around for as long as we can remember! And this year, we celebrate 100 years of Disney magic! We can't imagine a world without the wonder of the classic movies and all our favourite characters.
To mark this special moment, the George Disney Shop is overflowing with a wonderful selection of Disney clothes, merchandise and the cutest Disney baby goodies every little Bambi will love!
Enchanting Disney Clothes
Transform into your favourite characters with delightful Disney clothing and celebrate Disney 100 Years Of Magic in style with George at ASDA.
Recreate all your most-loved flicks with fancy dress costumes – perfect for both playdates and parties. And, when it's time to settle down, get little characters ready for bedtime with dreamy Disney pyjamas and slippers.
Unlike Cinderella, we hope you don't lose one of your slippers – but just in case, a little bit of fairy dust and an extra pair is always a good idea!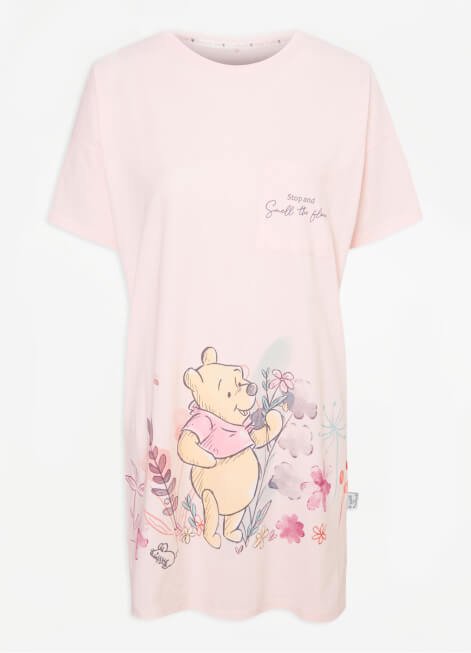 Disney Home Décor
Add some charm to your magical castle with inspiring pieces from our Disney homeware drop.
Get your beauty sleep under our dreamy Disney duvet sets adorned with all your fave faces – including Minnie, Mickey, Winnie The Pooh and (loads) more.
Bathtime has never been easier thanks to our Disney bath mats and bathroom accessories – a sure way to persuade your little bestie to get sparkling clean!
Bring the magic of your beloved fairy tales home with cosy cushions and delightful dinner sets fit for every prince and princess!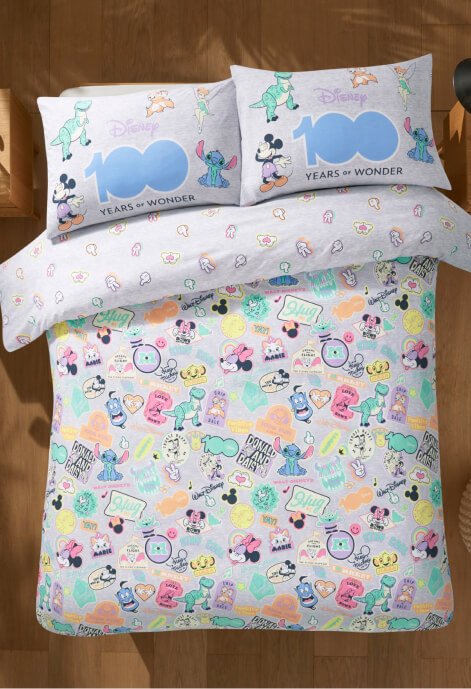 Delightful Disney Toys
Get ready to step into a world of adventure with our amazing Disney toy collection. Our toy box is bursting with goodies from all the coolest Disney characters, like Mickey Mouse, Anna and Elsa and the Toy Story gang, too! With action figures, plushies, board games and more, your mini adventurers can have endless hours of fun and let their imaginations run wild. Pay a visit to our toy shop to spark creativity and inspire more time playing together.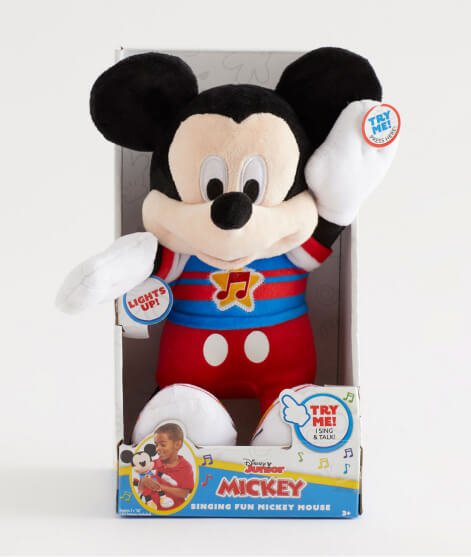 For Your Disney Baby
Sprinkle some pixie dust over your baby's wardrobe with our enchanting Disney baby collection. With the cutest Disney-themed clothing, toys, and accessories, your little one will feel like a little prince or princess at their next mini play date. From cosy blankets for snuggle time to adorable outfits adorned with beloved Disney characters, we've got everything you need to make your baby's world a magical one.
Avengers, Assemble!
Attention all Marvel super fans! Gather your squad and explore our exciting selection of Marvel themed clothing, bedding, and toys.
Say bye-bye to boredom and welcome adventure with our awesome Marvel action figures and play sets. Watch your little hero become one of earth's mightiest as they embark on thrilling adventures to save the world and defeat villains.
…And don't forget to power up their wardrobe with our epic range of Marvel-themed clothing, serving a variety of T-shirts, sweaters, coats and more!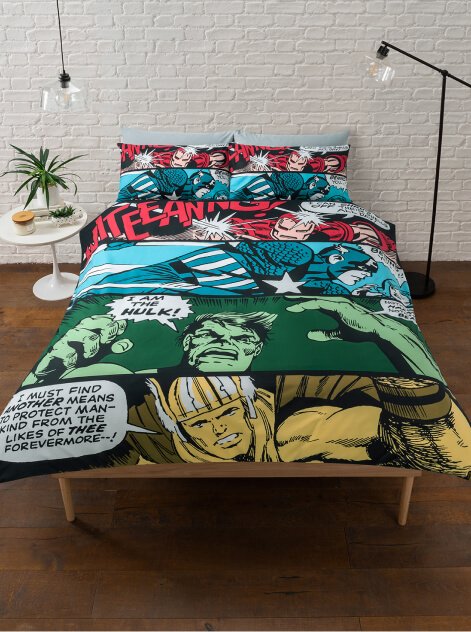 Mouse Mischief
Join the gang and add some Disney magic to your life with the coolest T-shirts, toys and home accessories dedicated to our fave mouse couple – Mickey Mouse and Minnie Mouse, of course!
Spread some Disney cheer throughout your home with these cute and stylish additions to your décor. You'll find duvet sets, plush cushions, bits and bobs for the bathroom and (lots) more.
For more fun ways to keep your little characters entertained, check out our Toys and Character shop.