What Are The Key Colours For Christmas 2019?
Before you dive straight into decorating, it's worth imagining what you want the finished result to look like. Helping to focus your efforts, this tactic also encourages you to consider a particular colour scheme.
It might seem rigid at first, but following a colour scheme will ensure your whole tree is coordinated and Christmassy. Plus, it's the perfect way to incorporate some of the most popular colours of Christmas 2019. Check them out below:
Traditional Tones
The good news is that the key colours for Christmas 2019 include ones you'll already have in your Christmas tree decoration collection – result! Think traditional red and white ornaments as well as glamorous gold accents and accessories. Oh, and plenty of sparkles, of course!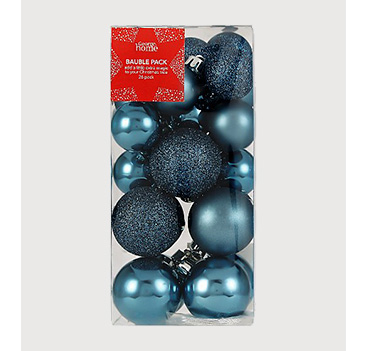 Blue Velvet
As well as the above seasonal staples, blue shades have also moved up the style charts. From midnight blues and icy aquas to calming cobalts, blue baubles and decorations will bring a unique and sophisticated spin to your tree.
For a luxurious finish, opt for textured blue accessories and velvet ribbons.
Even so, if you're worried about too much blue looking cold, try using it as an accent to a classic silver and white decorating theme.
Our Favourite Christmas
Tree Themes
Once you've settled on your colour combinations, it's time to move onto choosing a theme. Whether that's traditional or contemporary, natural or novelty, there are plenty of options to play around with. Get inspired with our suggestions:
As Good As Gold
Gold decorations have always been a festive favourite. From mirror baubles and glittery garlands to sequin styles, gold ornaments are brilliant for bringing a gorgeous glossy look to your tree.
To add depth and variety to your design, pair gold with tasteful rose gold and copper accessories. Sure to impress friends and family members, a gold and rose gold tree will help you strike gold for Christmas 2019.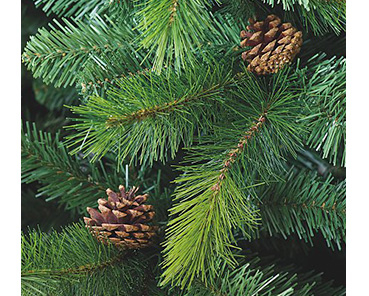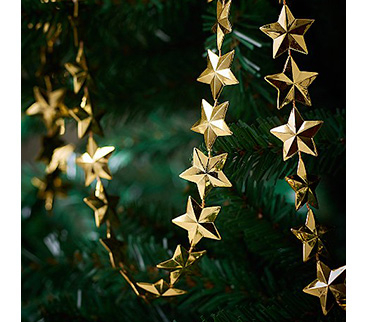 Nice 'N' Natural
Earthy and natural themes are another approach proving popular for 2019.
While there's still space for some sparkle, pinecones, wooden ornaments and bark textures should be the main features of your decorations.
Thankfully, you can still nail the natural theme with an artificial Christmas tree. Make sure you fluff the branches before you decorate to achieve an authentic look.
Festive & Fun
Just because you're creating a fashionable tree that doesn't mean it can't be fun too! Throw in some novelty decorations amongst your stylish baubles to put everyone in a merry mood.
Another great way to tick off this trend is to experiment with shaped Christmas lights. Whether that's a flying pig, a crocodile or a festive flamingo, large novelty lighting makes a brilliant accompaniment to the rest of your Christmas décor.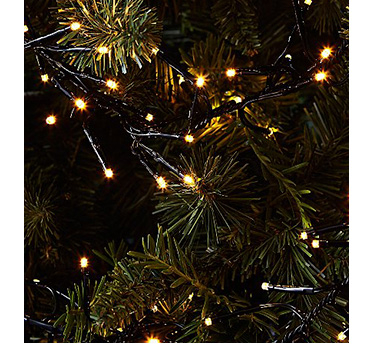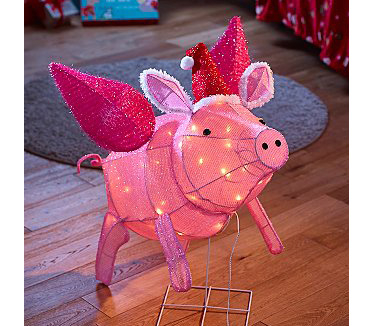 How Do Professionals
Decorate Christmas Trees?
If you want to take your Christmas tree presentation above and beyond, it's worth following some tips from professional tree decorators. It's not as hard as you might think!
Pick The Perfect Tree
Even the most beautiful decorations in the world can't save a substandard tree. Make sure you invest in a high-quality Christmas tree, whether you go artificial or not.
Cluster Baubles
To take your tree from average to outstanding, spend some time clustering baubles. Elegant and chic, this technique will make your tree look like it's been decorated by a pro.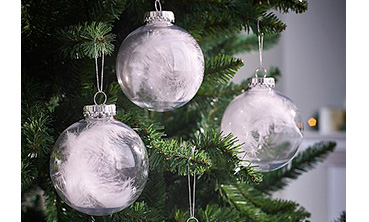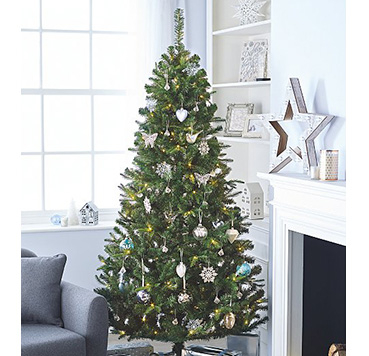 Layer up
Layering your decorations is a game-changing way to add complexity to your design. As you deck your tree, try to hang ornaments at varying distances from the trunk. Just ensure the heaviest baubles are placed on sturdy branches to prevent any disasters!