In between hot summer nights and sweltering days, summer pregnancies can feel a little challenging. When your biggest priority is trying to stay cool (oversized tops and a mini fan please!), fashionable maternity clothing can understandably become an afterthought.
The good news is you don't have to choose between "practical" and "pretty" when it comes to summer maternity clothing. From breezy basics and the very best maternity bras to romantic summer dresses and seasonal shoes, our guide will help you stay comfortable, stress-free and stylish from the first trimester to the last.
George's 5 Summer Favourites
If you're worried that maternity wardrobes involve a lot of cost and a lot of effort, think again. Alongside making the most of what you already own and borrowing from friends and family, your collection only needs a handful of hero items to feel fresh. We're talking pieces that are easy-to-wear, breathable and lightweight. Check out our five summer favourites below:
The Maternity Bra
A winning maternity wardrobe starts with the basics: a.k.a. a good-quality maternity bra. Offering a level of support that your regular bras just can't compete with, discovering the right maternity and nursing bra will more than pay off in the long-run.
As well as keeping an eye out for designs with wide straps and multiple hook and eye fastenings, focus on breathable fabrics that will sit happily under your warm-weather outfits. Since summer clothing tends to be lightly coloured, we recommend opting for nude maternity bras that will stay discreet even under white sundresses.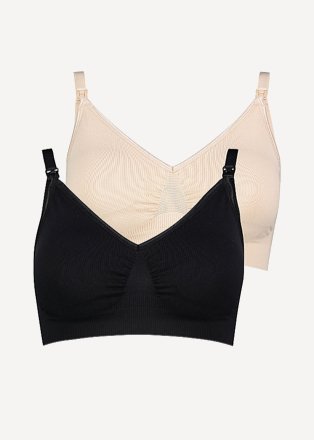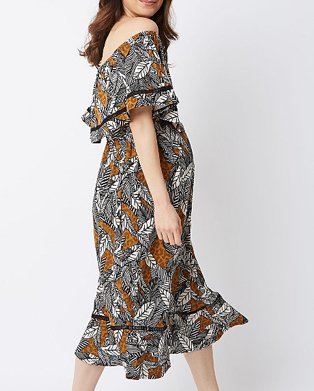 The Maternity Dress
If you're looking for an effortless outfit to throw on for humid walks in the park and clammy trips to the shops, a maternity dress will be your go-to. Thankfully, picking a maternity dress no longer means sticking to traditional maxi designs.
From tiered dresses and ruffle dresses to peasant sleeves, this summer is all about romantic silhouettes and floaty fabrics. In other words, the perfect pregnancy trends! Whether you decide on a mini, a midi or a maxi hemline, keep in mind that your bump will make the cut a little shorter than usual.
The Maternity Jeans
They might not immediately spring to mind as a summer maternity piece, but maternity jeans are an essential part of your pregnancy wardrobe. Pulling together multiple outfits and being a lifesaver on cloudy days, elasticated jeans are one of those items no mum-to-be should be without.
Although it's tempting to gravitate towards jeans in light washes during the summer months, dark washes tend to be both more flattering and versatile.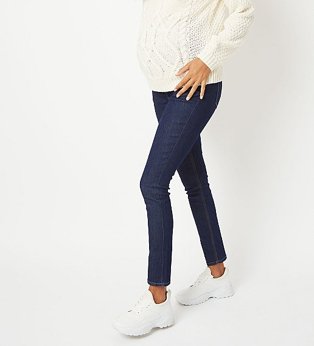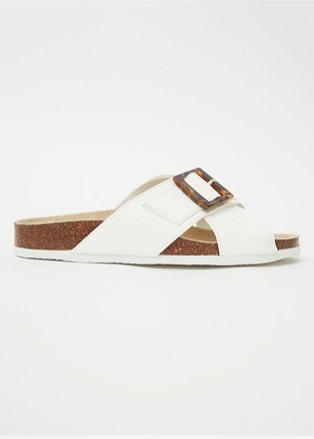 The Maternity Sandals
Staying supported throughout your pregnancy is key. However, finding comfortable and stylish shoes while pregnant isn't the most straightforward task – especially if your feet suffer from swelling.
This is where flat sandals come into play. Giving your feet room to breathe and supporting your ankles, flat sandals with wide, cushioned footbeds and straps are super easy to slip on and kick off.
Other tricks to reduce swelling include staying hydrated, exercising and – our personal favourite – putting your feet up at the end of the day!
The Maternity Pyjamas
One of the most difficult parts of being pregnant during the warmer months is the stuffy summer nights. Just like eating and walking, sleeping is another function that becomes slightly harder during your pregnancy.
Fortunately, concentrating on the right maternity nightwear can help encourage a more restful sleep. While cuffed PJ bottoms might be handy for wearing around the house, lightweight short pyjamas and nightdresses are a better option for sleeping in.
However, your nightwear is only half the battle. Be sure to invest in duvets with a lower tog rating as well as pregnancy pillows for maximum comfort. Keeping a fan by your bed is another tried and tested tactic to ensure the night sweats stay at bay!