Even if a summer holiday abroad may be off the cards, that doesn't mean you can't bring the villa vibe into your home. Focusing on crisp bedding, seasonal colour schemes and beachy accessories, our summer villa guide is guaranteed to give your space that out of office feeling.
Pick A Theme
Every holiday home begins with a theme. Whether you want to feel like you're lounging in the South of France, soaking up the sun in Spain or kicking back in an Italian farmhouse, there's no shortage of décor inspiration to transport you abroad.
While we don't recommend betting on the British weather, the following villa themes will bring the sunshine no matter what.
Rustic Summer Villa
If traditional and charming are two words you live by, you can't go wrong with a rustic villa theme. Encouraging memories of al fresco meals, siestas and lazy afternoons, rustic décor focuses on warm shades of terracotta, burnt orange and cream to create a chilled-out Mediterranean atmosphere.
To complement the earthy tones, accessorise with soft furnishings in natural materials, like raffia baskets, woven rugs and textured cushions. Dusty pink tableware and dried flowers will make tasteful finishing touches in your kitchen, while softly dimmed side lighting will transform living rooms and bedrooms.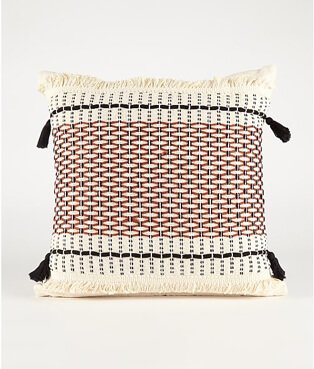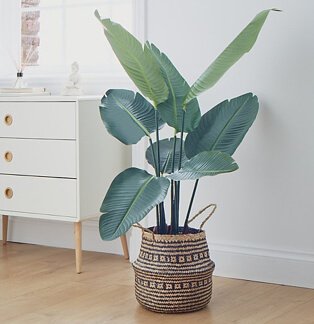 Palm Perfection
Calming and cooling, green tones are the ultimate antidote to stifling summer nights. For this reason, they're the perfect pick for a summer villa bedroom. From deep green cushions and plant print duvet covers to cotton bedding, going green will make your space feel like a tropical oasis in no time at all.
For statement accessories to match, fill corners with luscious artificial flowers and plants. Adding interest and depth to your room, artificial plants give the impression of freshness without any of the hassle of having to water them!
Seaside Minimalism
There's nothing quite as peaceful as sleeping by the sea. Though not all of us are lucky enough to live close to a beach, recreating that seaside tranquillity is easy with a soothing white and blue colour palette. Bringing instant serenity to your space, this contemporary colour combo will help put a modern twist on a timeless theme.
Whether you have a fondness for a few too many photo frames or you like to go overboard on trinkets and vases, it's tempting to get carried away with home accessories. However, the appeal of seaside décor is its simplicity, so try to be strict with yourself! A vibrant throw or a bold ornament is enough to elevate a room without overcrowding it. Minimalism is the golden word.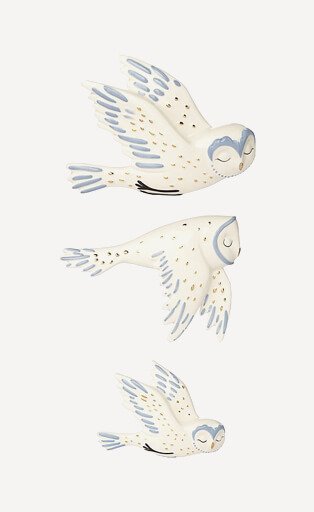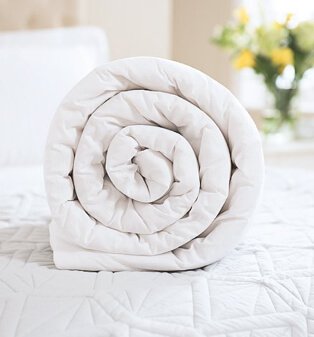 Create Comfort
Perhaps the most defining feature of summer villas is their comfort. Setting you up for a relaxed and rejuvenating experience, the very best villas are filled with ergonomic furniture, super-soft bedding and plump cushions.
With this in mind, getting the basics right is essential. Think good-quality mattresses, breathable duvets and specialised pillows in bedrooms, as well as plenty of seating options in living rooms.
Inspire A Mood
Smell is one of our most powerful senses. Evoking cherished memories and prompting emotions, the scents we fill our home with have more impact on our mood than you might expect.
Whether you want to take inspiration from the smell of your favourite holiday or give your home its own unique summer villa scent, candles and reed diffusers are a fuss-free way of giving your space a completely different ambience.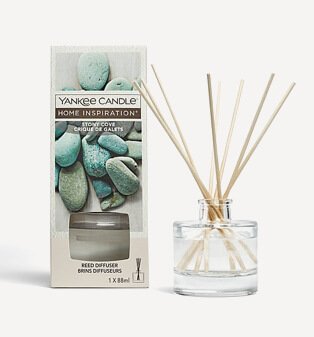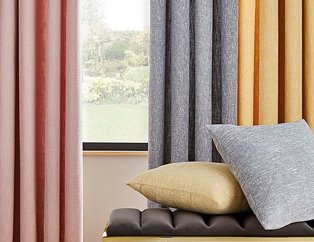 Don't Miss The Detail
While décor is key to the overall feeling of your home, creating a summer villa is about more than just your furnishings. From pulling back your curtains and opening your windows to keeping your space neat and tidy (where possible, of course!), paying attention to the little details will help your design go the extra mile.