Whether your baby is just a few weeks old or already a crawling adventurer, we have plenty of super fun and simple summer activities that they (and you!) are going to love. From paint stations and sensory tables to paddling pool parties and picnics – with the help of our fun-filled guide, your bundle of joy will be endlessly entertained all season long!
Paddling Pool Play Time
Summertime at your local pool can be heaps of fun, but it can also be very crowded. Not ideal with a little one – but don't fret! You can still enjoy a swim day with your tot this summer, just bring the baby pool to them!
An at-home paddling pool means you control the water temperature and pop up a parasol, making sun safety a breeze. Also, our adorable range of baby swimsuits will have them looking cute and feeling comfy as they splash and play all day. The best part? There are no entrance fees or closing times in your own back garden – (well, we hope, at least!).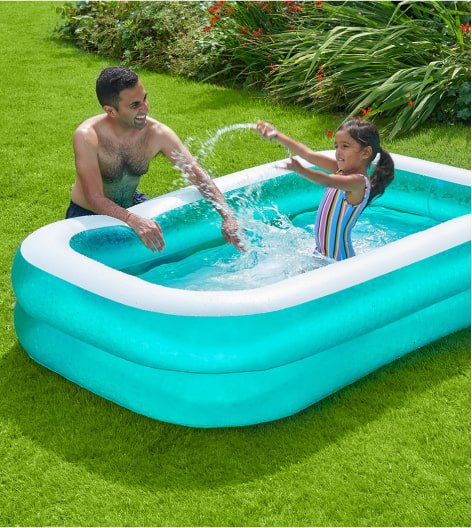 Plan A Picnic
Need an activity the whole family can enjoy? Put together a summer picnic! Grab your picnic blanket, fill your cool bag with yummy treats, and don't forget the sun cream!
They'll love lounging on the floor with you and being outside in the sunshine. Plus, if you pack a few of your their favourite baby toys, they'll be entertained even when the food runs out! Make sure to keep their little head protected with an adorable hat and stay in the areas with plenty of shade from sun rays.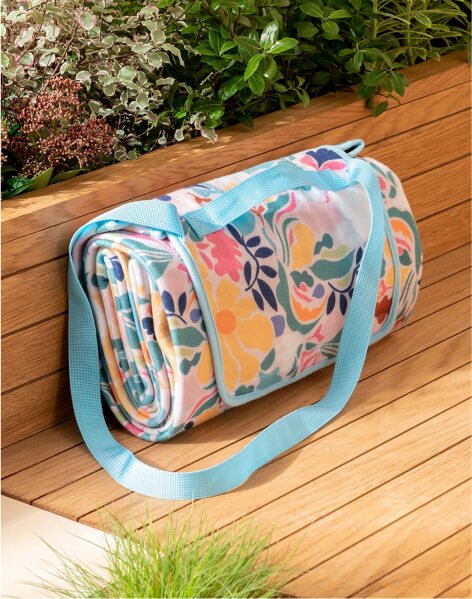 Set Up A Sensory Play Station
Any activity that combines fun and learning is always a winner for your baby! With that in mind, why not set up a sensory play station for them this summer? Indoors or outdoors, they'll love getting their hands (and clothes) dirty as they explore.
Fill a few shallow plastic storage bins with water, textured foods such as oats and cereal, or, if you're feeling really brave, baby-safe paint. Just keep an eye out, so playtime doesn't end up turning into mealtime!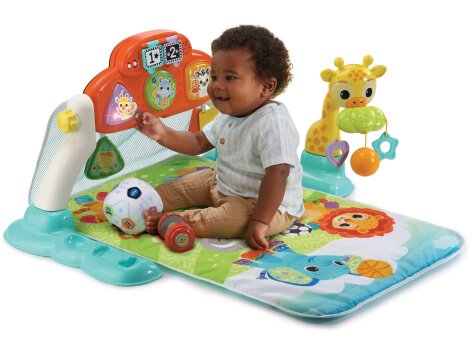 Take Them To A Baby Playgroup
Summer is the ideal time to get outside and meet new friends – that's no different for your little one! If they're old enough, take your bundle of joy to a baby-friendly outdoor activity club this sunny season. They'll love spending time in the fresh air and playing with others their own age. Plus, it's a fab way to learn about sharing and making friends before starting nursery.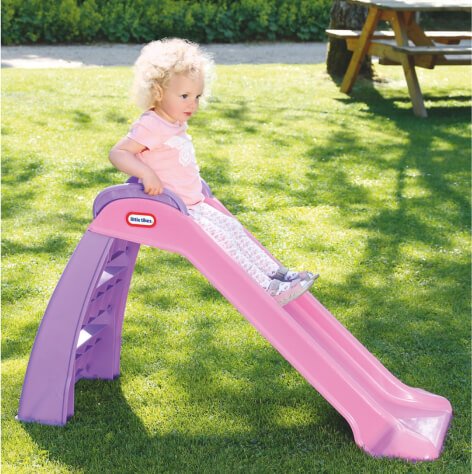 Take Toys Outside
One of the simplest ways to entertain your baby this summer is to refresh their surroundings and move their favourite everyday activities outside! Lay a blanket on the floor, get them kitted out in a baby hat, apply plenty of suncream, and ta-dah! All ready for outdoor tummy time, playtime, or simply a scoot around the garden.
When it comes to outdoor toys for babies, there's plenty of fun picks at George. Bath toys make a fun addition to their paddling pool, whilst tee-pees offer the perfect sun-safe activity zone. Plus, from walkers and soft toys to stacking sets and musical toys, we have everything your tot will need for a fun-filled summer play day!
Go On An Adventure
Even if your baby is not quite ready to take their first steps, they'll still love adventuring with you this summer! Take them out for a nature walk in their pram or pushchair and watch their eyes light up at all the exciting sights and sounds. Your local park is a fab starting point which your bundle of joy is sure to love!
If you'd rather leave the wheels at home, pop them into a carrier or sling and take yourselves on a summer stroll. A perfect sunny day activity that will probably tire them out for nap time too – bonus!