With sunny skies starting to make an appearance, it's the perfect time to bring a touch of the good weather into your home. From focusing on clean colour schemes and artificial plants to using mirrors to open up your space, fresh and welcoming home décor is ideal for spring.
Luckily, it doesn't need to cost a fortune to brighten your home for the new season. Plus, it's often the simplest ideas that work best. Whether that's choosing colourful cushions or crisp cotton bedding, there are plenty of budget-friendly and fashionable tricks to transform your space.
The Benefits Of
Brightening Your Home
The right ambience can help boost your mood. While bright spaces have a positive influence on your frame of mind, dark and cluttered rooms can have the complete opposite effect. For this reason, the home décor, the colours and the layout you use can do wonders for your wellbeing.
After a cold and gloomy winter, giving your home a quick spring clean will encourage you to feel prepared for a new season – and hopefully better weather!
Home Brightening Tips & Tricks
Get ready to create a lighter and brighter home by following our tips and tricks:
Choose Clean Colour Schemes
It can be tempting to focus on bold patterns and prints to lift your space. However, this can often make your room feel chaotic. A better tactic is to concentrate on clean, calm and uplifting colour schemes such as white and cream. From neutral-toned furniture and cream curtains to white textured rugs, lighter hues will instantly brighten up any room.
Even so, that doesn't mean you can't include statement shades to help catch the eye. An affordable way of incorporating the latest home trends, soft furnishings and accessories are a simple yet effective way to bring a pop of colour into your space.
This spring and summer, we love pastel palettes of mint, pink and baby blue. To tick off the trend, accessorise your sofa with velvet cushions in subtle tones or arrange pastel throws on armchairs and bedding.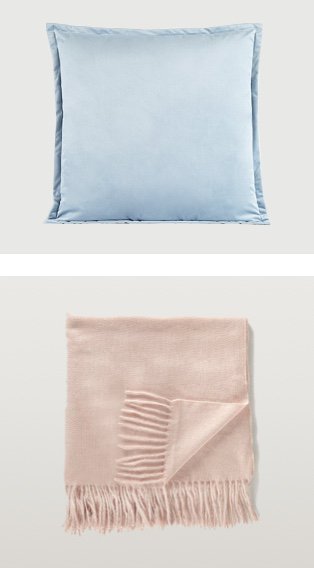 Maximise Light
The right lighting can make the difference between an energising room and a gloomy space. The best way to brighten things up is to use a combination of different designs, including ceiling lights, table lamps and floor lamps. Not only will this illuminate your entire home with a soft glow, but it will give you more control over the atmosphere of individual rooms.
Bamboo-style light shades are another handy trick to ensure as much light as possible enters your home.
Make The Most Of Mirrors
Short on space but still want that light, bright and airy vibe? A mirror should be your go-to. Opening up small rooms and reflecting natural light, a mirror is a cost-effective method of creating the illusion of a well-lit, refreshing environment.
Mirrors are also a great way to add personality to your rooms. Opt for on-trend hexagonal designs or choose copper finishes and abstract shapes to turn your mirror into a fashionable feature.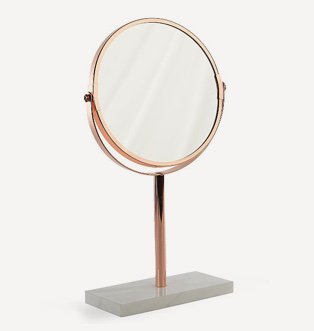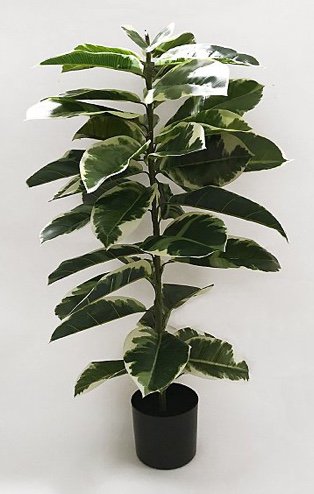 Add Some Greenery
Another tactic for brightening your space is taking inspiration from nature. Uplifting and elegant, plants and flowers can help rejuvenate tired-looking rooms and drab corners.
If you're not convinced by your gardening skills, pick artificial plants instead. Bringing lasting freshness to your home, succulents, cacti and cheese plants will transform your rooms into a tropical oasis.
To try something a little different, accessorise with hanging baskets. Encouraging you to make the most of levels, this contemporary decoration is a wonderful way to mix things up. Plus, you'll never have to worry about forgetting to water your plants again!
Pick Breezy Bedding
While you want your bedroom to be cosy, you also want it to follow the same bright theme as the rest of your home. For a snug yet soothing combination, opt for white bedding and crisp cotton duvet covers.
Duvet days and breakfast in bed will have never seemed so appealing!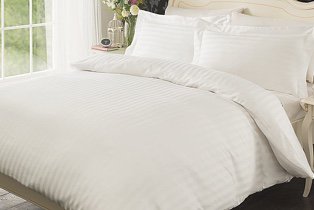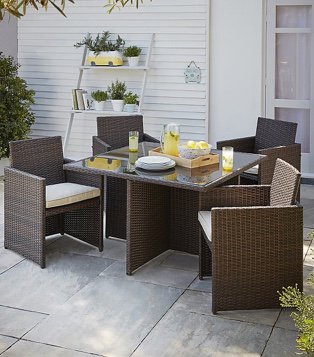 Update Your Garden
Spring isn't just the perfect excuse to update your home, but it's also a good opportunity to get your garden back into shape. As well as using decorative garden accessories and ornaments, you can also rearrange your garden furniture to give your outdoor space that new season feeling.
While patio sets are ideal for al fresco family meals, sofa sets and individual garden chairs are a better option for garden parties and large BBQs.