We know finding the perfect winter coat can be a challenge. It has to be cosy enough for scenic walks, stylish enough for work to weekend activities and versatile enough to suit the rest of your wardrobe. The good news is, at George, you can have it all!
From oh-so-snug padded coats and chic longline coats to everyday parkas, we're bringing the very best women's winter coat inspiration to refresh your outerwear collection.
What To Look For In A Winter Coat
A winter coat is an essential part of your cold weather wardrobe. So, it's important to make the right choice for you and your style. Wondering what key features to look for in your winter coat? Our top tips are here to keep you snug, no matter the forecast.
Stick To Shades You Love
There's no one-size-fits-all approach when it comes to picking a winter coat colour. While some of the most popular choices include versatile shades like black, navy and grey, there's no reason why you can't mix things up with a bold shade.
Add a pop of colour to your winter wardrobe with berry-red or teal outerwear. You can also bring good vibes all winter long with animal print and pastel colour palettes. If you're working the shades you love, you can't go wrong!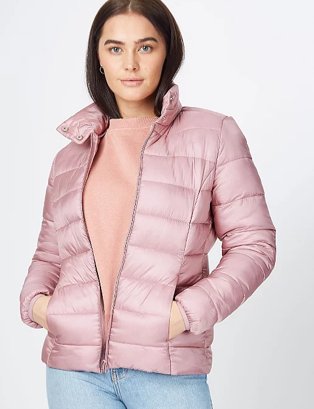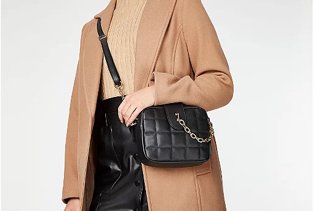 Choose A Timeless Style
We're all about timeless pieces we can wear year after year. A more sustainable way of shopping, picking a classic cut, like a longline coat or a parka, will pair perfectly with the rest of your wardrobe for many winters to come.
Make Sure It Fits Over Layers
The ideal winter coat should be able to fit over your fave knitwear with ease. Whether you live in chunky knit jumpers, cosy cardigans or hoodies and sweatshirts, try your coat on over a few layering faves to make sure you still feel comfortable.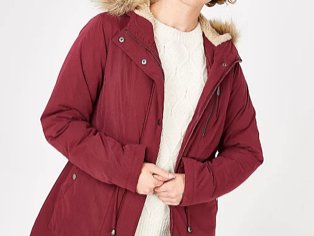 Look Out For Insulating Details
Insulating details can make all the difference to your winter coat. Beat the chill with water-resistant finishes, fleece linings and secure fastenings like zips and poppers. You can also pick padded and quilted designs for an extra dose of cosiness. Duvet or coat? It's so snug we can't feel the difference!
Start Your Search Now
With so many decisions to make, we recommend starting your search for the perfect winter coat early. This way, you'll be able to make the most of it all season long. Luckily, there's no shortage of style inspiration at George, including easy-wear parka coats and snug quilted coats.
The Best Winter Coats For Women
Whether you're Team Parka or Team Puffer, we've got the rundown of all the best winter coats for women to keep your look on point as the temperature drops.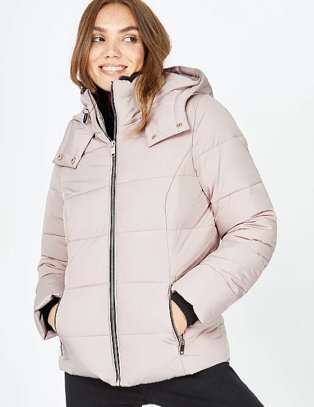 The Cosiest Coat: The Padded Coat
When it comes to cosy coats, there's nothing quite as insulating as a padded coat. Making you feel like you've been wrapped inside a massive duvet (the dream!), padded and puffer jackets are one of our top cold weather fashion fixes.
Pair a cream puffer with relaxed jeans and trainers for coffee runs with the girls. You can also style up your look with chic silver, charcoal grey and pretty pastel pink coats for an instant refresh. With so many different colour palettes to tap into, you'll be spoilt for choice at George!
The Work-Hero: The Longline Coat
Simple yet equally striking, longline coats make a timeless addition in any wardrobe. Thanks to their chic shape, they'll also slip seamlessly into your workwear rotation. This season, we're wearing ours with Chelsea boots and a rib-knit jumper for maximum style points.
Whether you prefer neutral tones like black and camel or warming shades like teal and red, our longline coat collection will have you covered – literally!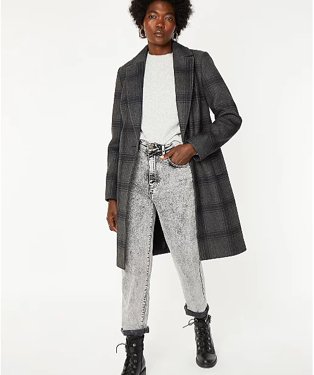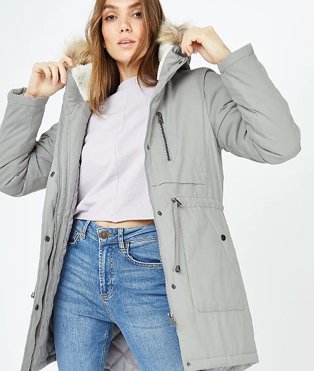 The Everyday Jacket: The Parka Coat
A practical fit with a casual vibe, parkas are one of the most effortless coats to style. For weekend brunches and scenic walks, pair your parka with straight-fit jeans and slouchy knits. To dress up the look, pick classic Chelsea boots in suede or faux leather designs.
You can also have fun with decorative details like faux-fur trim hoods and quilted fabrics. This year, we're obsessing over wax-effect finishes and quilted fits. Whatever coat trend is your vibe, we can't wait to see how you style them! Don't forget to tag us on @GeorgeAtAsda or using #WeAreGeorge on Instagram.