In between choosing cute baby clothes, stocking up on bottles and practising your nappy changing skills, those precious nine months can fly by. You might have nursery décor on your mind, but one important task to remember is packing your hospital bag for labour.
Wondering what items are essential and what you can do without? From maternity bras and briefs to nursing pillows and comfy clothing, our complete baby hospital bag checklist has all the answers.
What Week Should You Pack Your
Baby Hospital Bag?
As your due date gets closer, it's best to be over-prepared than under! To avoid any last-minute panics, we recommend having your baby hospital bag packed and ready to go by around week 30. This way, you can enjoy the rest of your pregnancy knowing you have everything organised for your little one's arrival.
What Should I Pack In My Hospital
Bag For Labour?
Tick off all the must-have hospital essentials for babies and parents with our complete hospital bag checklist for labour.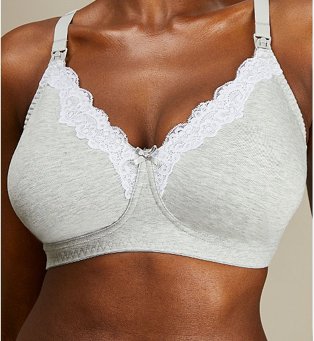 ✔ Supportive Maternity Bras
When preparing to give birth, it's a good idea to prioritise comfort over style. Fortunately, with our range of maternity lingerie, you can have both!
If you're planning to breastfeed, pack a handful of nursing bras with accessible clasps and supportive hook and eye fastenings for fuss-free feeding. Non-underwired bras will also help to keep you comfy as your body recovers.
✔ Lots Of Spare Underwear
How long you stay in hospital after giving birth can vary. To make sure you're prepared, pack five or six pairs of maternity briefs, a few disposable knickers and maternity pads.
For maximum comfort, try our multipack brief sets with elasticated waistbands.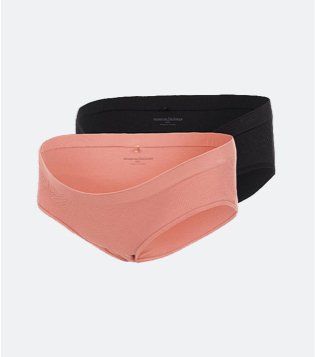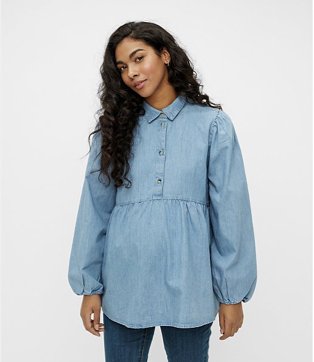 ✔ Loose & Comfortable Clothing
From super-soft sweatshirts and joggers to maternity leggings and maternity tops, your post-pregnancy wardrobe should be effortless to wear.
You'll also want to pack an outfit that's loose and comfortable for labour itself, like an oversized T-shirt or a nightdress. To cover all bases, pack about three changes of clothing.
✔ Relaxed Nightwear
With a newborn around, there's no guarantee you'll get much sleep! For power naps and relaxing in bed, pack a breathable nightdress or elasticated maternity pyjamas. You can also support tired feet and swollen ankles with a pair of backless slippers that you can slip on and off easily.
Worried about getting to sleep in a busy maternity ward? Bring an eye mask and earplugs to try and catch some well-deserved rest!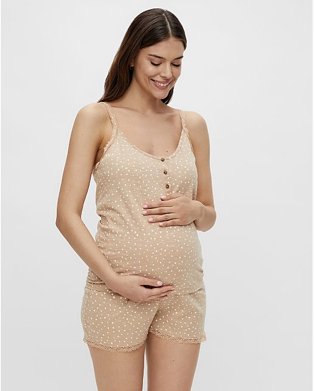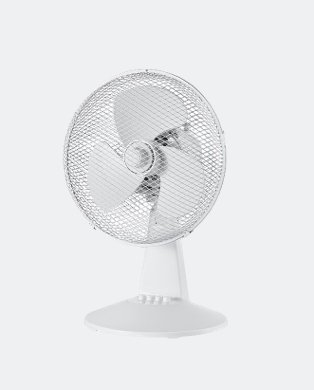 ✔ A Desk Fan Or Cold Flannel To Keep Cool
Small changes can make a big difference to how relaxed you feel during labour. It's no secret that childbirth can be challenging, but regulating your temperature can bring some much-needed relief.
To add a refreshing breeze to your hospital room, pack a small desk fan. Other useful tips include placing a cold flannel on your forehead and using a water spray bottle to keep cool – it's the little things!
✔ Bring Your Own Pillows For Extra Comfort
Comfort is essential for every mum-to-be. Make sure your hospital bed has the right amount of support by packing one or two of your favourite pillows.
As well as keeping you cosy, your pillows will also bring a comforting reminder of home. A nursing pillow can also help take away any aches and pains before and after giving birth.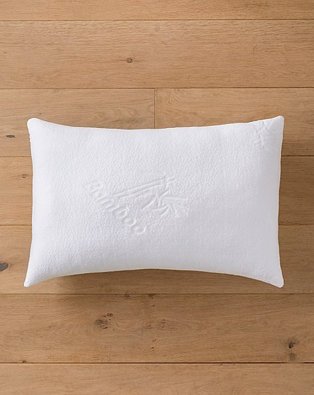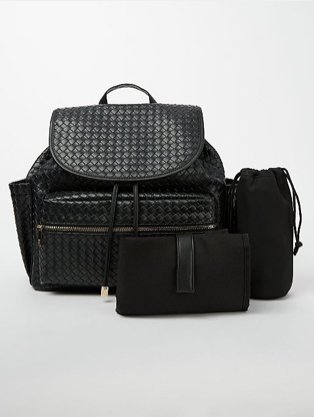 ✔ A Bag For All Your Toiletries
When packing your hospital washbag, it's important to remember the essentials. Our list includes a toothbrush, deodorant and hair ties. You might also want to bring extras to make you feel pampered like lip balm to soothe chapped lips and essential oils to help you unwind.
Many mums-to-be find massages soothing during labour, so don't forget your favourite moisturiser. You more than deserve a little TLC!
✔ A Chill Out Kit
You might not have much free time to enjoy, but packing some light entertainment can help you relax, both pre and post-birth.
Whether you love listening to podcasts, reading magazines or problem-solving with puzzles, make sure you bring a chill out kit to make the most of any downtime.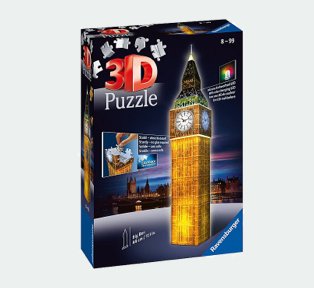 What Should I Pack In My Baby
Hospital Bag?
That's right, you're packing for more than one! Luckily, we've got everything you need to prepare your baby hospital bag, including bodysuits, blankets and car seats for bringing your bundle of joy home.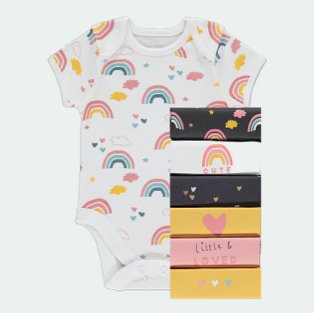 ✔ Essential Bodysuits & Sleepsuits
Soft cotton bodysuits and sleepsuits are a must for your baby hospital bag. From baby girls' bodysuits and baby boys' bodysuits to unisex styles and premature baby clothing, there's no shortage of adorable designs here at George.
Pack two or three sets to make sure you have enough to see you through your hospital stay.
✔ A Soft Baby Blanket
For ultimate comfort, keep your baby safe and supported in a baby blanket or shawl.
Blankets can also be used to keep your little one warm on the journey home. Don't forget to pack a sweet baby hat and snuggly socks – aw!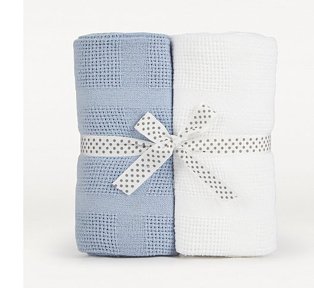 ✔ Baby Bibs & Muslin Squares
Whether you're a first time parent or an experienced hand, you'll probably know that newborns can create a lot of mess.
Stay one step ahead of any stains by packing mess-minimising items like muslin squares and baby bibs to protect your little one's outfits – and your own!
✔ A Baby Car Seat For The Journey Home
Once you're given the all-clear from the midwife and you're ready to go home, put your baby's safety first and plan for the journey with one of our baby car seats.
For more baby hospital bag essentials, check out our newborn and hospital bag checklist.