We get it – once you've finally found the perfect bra, you're going to want it to last for as long as possible! Protecting our back and supporting us day-in, day-out, our lingerie should be treated with the love and care it deserves. Luckily, our bra care guide will help you do just that!
From rotating your collection to hand washing delicate designs, follow our bra care tips to lengthen the life of your favourite lingerie.
How To Make Your
Bras Last Longer
Whether you live in T-shirt bras, can't get enough of plunge bras or love lace designs, scroll down to discover how to make your bras last that bit longer. A little TLC can go a long way!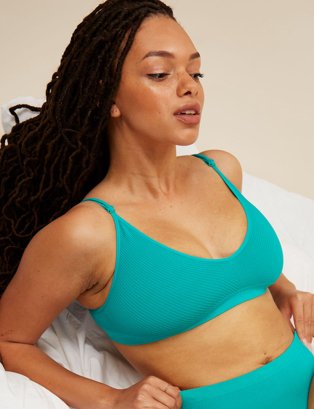 How Often Should I
Replace My Bra?
The average lifespan of a bra is between nine months and a year, depending on how often it's washed and how well it's looked after. No matter your preferred style, it's important to update your delicates regularly to ensure you're getting the right support.
Wondering when to replace your bra? If you notice wrinkly cups, stretched straps or loose back bands, it's time for a new one! Luckily, there's no shortage of inspiration at George, from everyday non-padded bras to embroidered lingerie sets.
How To Pack Bras Away
Surprisingly, the way you store your bras can affect how long they last. Rather than folding them in half, lie bras flat against each other in a drawer. This will help stop your underwear from losing its shape and prevent underwires from bending.
Lying bras flat also makes it easier to find the one you want – anything to save time in the morning!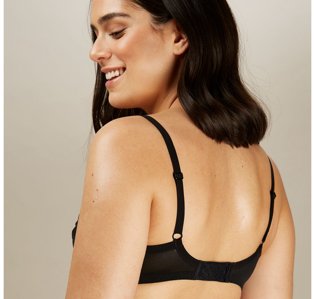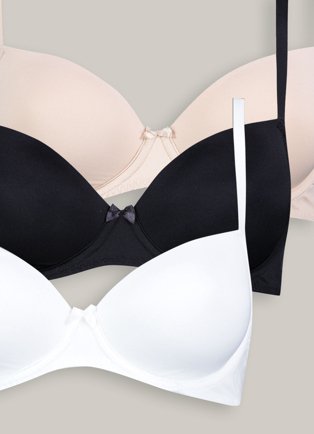 Make Sure You Rotate
Your Bras
We all have a go-to bra, whether it's a comfy sports bra, a lace balcony bra or a soft bralette. While it's tempting to wear your favourite lingerie every day of the week, this can cause it to stretch and change shape. To ensure it retains the proper amount of support and elasticity, rest your bra between uses. You can even think of it as a lingerie time-out!
If you do want to wear the same bra more than one day in a row, try our multipack bra sets to stock up on the styles you love. This way, you'll never have to leave your fave behind.
How To Wash Bras
The better care you take of your delicates, the longer they'll last and the comfier they'll feel. From hand washing your underwear and using mild detergent to avoiding the tumble dryer, our washing tips will help keep your bras at their best.
How Often Should I
Wash My Bra?
You don't need to wash your bra after every wear – great news for both you and your laundry routine! Instead, we recommend washing bras and bralettes every one or two weeks to keep them in good condition. Depending on the season, you can always increase or decrease your washing schedule.
Remember, the more bras you have in rotation, the less laundry you have to do!
Hand Wash Delicate Bras
Forever pulling bras out of the washing machine only to find they're faded and lumpy? We've all been there! Putting certain styles in the washing machine can actually do more harm than good. We're talking tangled straps, sagging cups and over-stretched bra bands – not ideal!
To solve this problem, hand wash delicate bras like lace bras and padded bras using warm water and mild detergent. For a thorough clean, pay special attention to the band and cups before rinsing your lingerie in cold water. Press your bra to drain out any excess water – try not to squeeze!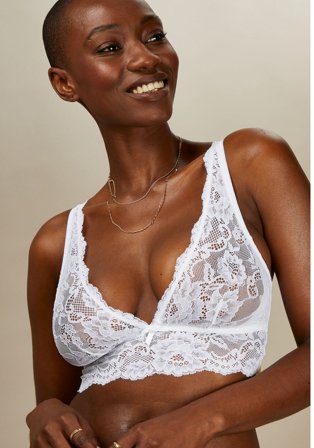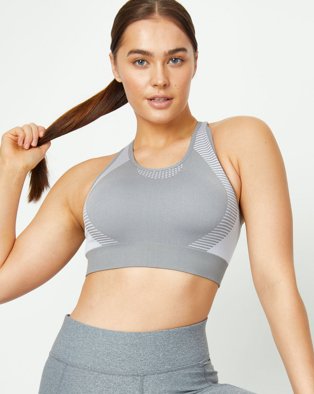 Use A Laundry Bag
Some bras and bralettes can be machine washed, but it's always a good idea to check the label first. Before starting a gentle machine cycle, make sure you fasten the hook and eye clasps to prevent them from snagging any fabric. Popping underwear in a laundry bag is another useful trick to stop straps and the rest of your clothes from tangling together.
For particularly sweaty sports bras (a sure sign of a great workout), soak them in water for a few hours before putting them in the machine. Fresh sportswear will just be a few spins away!
Let Your Bras Dry Naturally
We're calling it – tumble dryers and bras just don't mix. As well as damaging underwires and fading the colour of your favourite lingerie, tumble dryers can also make the elastic in your bra break down.
To keep your bras in tiptop shape, place them on an airer to dry naturally. Where possible, try not to hang them from the straps as this can cause them to stretch. You can also lay your underwear flat on clean towels to dry.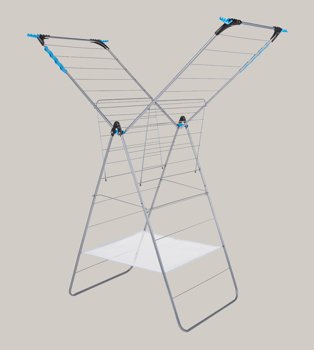 For more lingerie tips and tricks, check out our lingerie buying guide to discover the perfect bra and underwear sets for you.