With crisp mornings and cosy evenings just around the corner, we can't wait to give our space an update for the new season. Friday nights spent unwinding with candles and cushions? Count us in!
From the latest lighting and colour schemes to textured soft furnishings and home accessories, get ready to welcome the best of autumn into your home with our autumn home décor ideas.
The Best Autumn Home Décor
Trends For 2021
We're calling it – autumn is one of our favourite seasons! If you're wondering how to decorate your home for autumn, our trend inspiration will have you cuddled up in a cosy and stylish space in no time.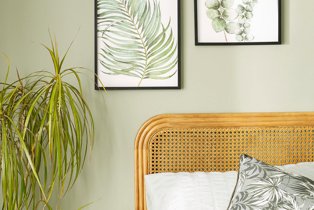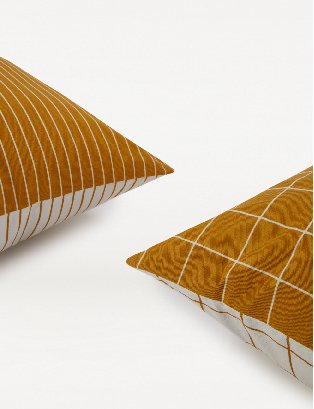 Embrace Down-To-Earth
Shades
From cinnamon and burnt orange to mustard and terracotta, earthy hues are the perfect pick for an autumnal home. Giving your décor a golden glow, these inviting colours are ideal for rooms where you spend most of your downtime, like living rooms and bedrooms.
Kick back with mustard cushions, stay snug with oatmeal throws and insulate hardwood floors with Berber rugs. A warm-toned floor lamp is all you need to create a comfy corner for reading and relaxing.
Cuddle Up With Soft-Touch
Textures
Autumn is the season for soft-touch textures and homely fabrics. Bring a unique touch to sofas and beds with embroidered cushions and transform living rooms for family nights with chunky knitted throws.
Soft furnishings aren't the only way to add depth to your décor. Textured home accessories, like wicker baskets and rattan light shades, are a simple but stylish way of updating hallways, kitchens and bedrooms for autumn.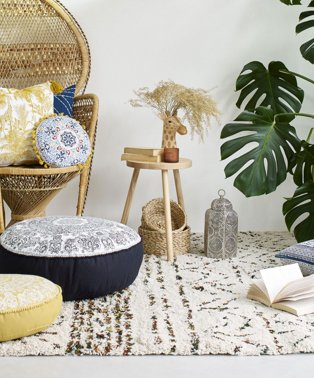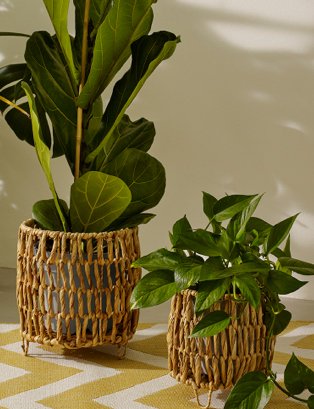 Refresh With Botanical
Home Décor
No matter the season, a little greenery is the perfect way to breathe new life into your décor. This autumn, draw inspiration from nature with botanical print soft furnishings, from bedding and rugs to cushions and accessories.
For décor that stays in bloom year-round, work magic with artificial plants and flowers to create your own mini sanctuary. Make a statement with large tropical plants and refresh shelving and home offices with cute cacti and succulents. It's time to go green – minus the watering schedule!
Revive Bedrooms With
Sustainable Bedding
Less of a trend and more of a lifestyle choice, sustainable décor is a cause that's close to our hearts. We're always on the lookout for our next green challenge and we couldn't be prouder of our eco-friendly bedding collection.
From Tencel sheets and 100% cotton pillowcases to organic cotton duvet covers, for guilt-free duvet days this autumn, get snug with our sustainable bedding. Kind to the planet and kind to your skin, they're a total win-win! For even more ways to give your space a green makeover check out our top tips for creating a sustainable bedroom.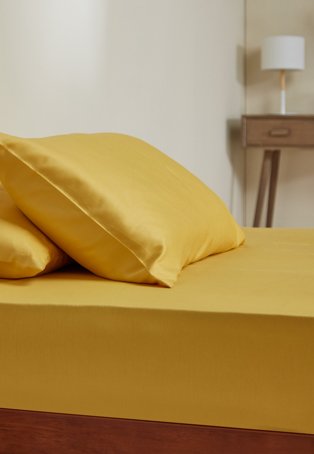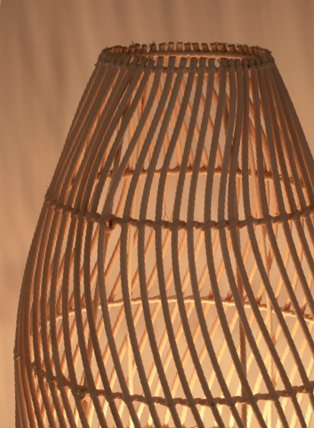 Set A Mood With Soft
Lighting
One of our favourite autumn home décor trends for 2021 is soft, glowy lighting. Ideal for creating a calm and comforting environment, lighting is a subtle but effective way of welcoming the new season into your home.
Instead of full-beam ceiling lights, use floor lamps and decorative lighting to give your space a soft radiance. Whether you're cuddling up for a family film night or relaxing with candles after a long day, play around with different lighting combinations for a living room set-up that's made for a little me-time.
Create Balance With Hybrid
Spaces
Whether you love it or hate it, working from home has become a new reality for many of us. Kitchen tables have had to double up as home offices and living rooms have been turned into meeting rooms! Luckily, there are plenty of ways to harmonise your home and workstation – all you need is a few accessories.
For a productive home office that's quick to assemble and easy to tidy away, style up with extras like table lamps and supportive cushions. Maximising light and keeping your posture straight, these functional accessories will add comfort (but no clutter!) to your makeshift office.