From smart storage options to weatherproofing and baby comfort, choosing the perfect pushchair for you and your little one is a big decision and it's important to get it right. So, we've created a handy guide to help you make a smart and stylish choice for your little rider.
Keep scrolling to find out the difference between a pram and a pushchair and exactly what age your baby should upgrade to a stroller, as well as many more top tips for travelling with tots and toddlers.
What's The Difference Between A Pram And A Pushchair?
From buggies and prams to pushchairs and baby carriages, even the most experienced parents can get confused! With so many variations, we're here to help unravel the mystery behind the types of baby travel systems.
The key difference between a pram and a pushchair is adaptability. While prams have a flat bed to support newborns that struggle to lift their heads, pushchairs can be adjusted to sit at different angles for older infants. Pushchairs can also be effortlessly folded up for fuss-free transport and storage, making them ideal for taking on public transport and fitting in cars.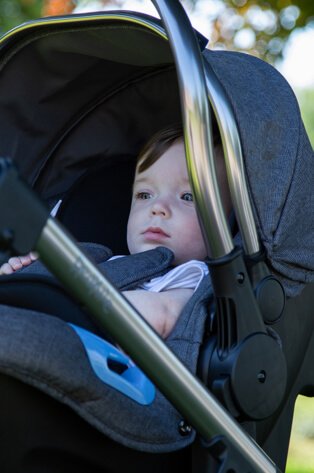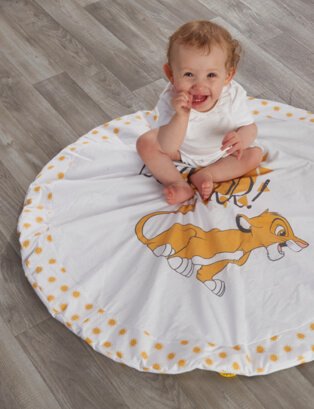 What Age Can A Baby Go In A Pushchair?
Knowing when to transition from a pram to a pushchair depends on how quickly your baby develops. Generally, tots start to support their neck by themselves between three and four months, making it a good age to switch from a flat pram to a semi-upright design.
Keep an eye out for when your baby starts to sit up independently – perhaps when they're enjoying their playmat or settling down for the night (or refusing to!). This is a strong sign that they'll be able to support themselves safely in a pushchair.
How Do I Choose A Pushchair?
Choosing the perfect pushchair is all about comfort and practicality! Looking for something that can keep up with you on the go? Our extensive range of pushchairs and prams includes models with great storage options, foldable designs and smart weatherproof features. Explore family-favourite brands, including Red Kite, Ickle Bubba and more.
The main things to look for when choosing your pushchair include safety features, such as secure one-touch brake systems and five-point harnesses as well as large rear tyres for added traction on tricky terrain.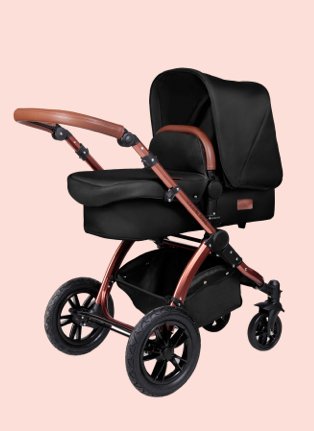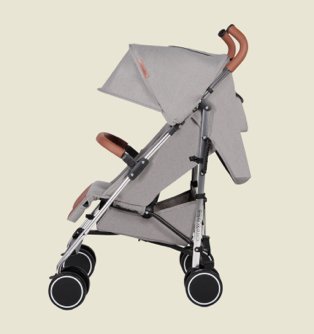 How To Choose A Stroller
Time really flies watching your little one grow! Before you know it, it will be time to swap your pushchair for a toddler-friendly stroller. Little legs can struggle with long journeys, making a stroller essential to help you get from park to playdate in complete comfort.
From chic grey and classic cream styles to vibrant dinosaur and kaleidoscope prints, our collection includes designs for every family.
Here are the key features to look for in a stroller:
Safety precautions are crucial – check the brakes are strong and the harness is secure enough to keep your baby in place.
Sun shields – for sunny days out and about, a good sun visor will keep little ones protected and sunburn-free.
Strong wheels – you're sure to rack up the miles with your pushchair, so having reliable wheels is essential. Generally, the bigger the better!
Weatherproof covers – avoid being caught out by sudden turns in the weather with a waterproof cover.
Storage, storage, storage – did we mention storage? We know your baby equipment list can become as long as your arm, so make sure there's enough space for all your kit.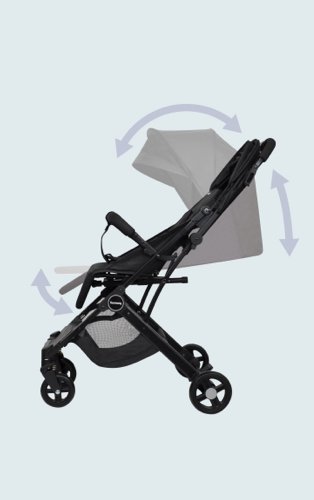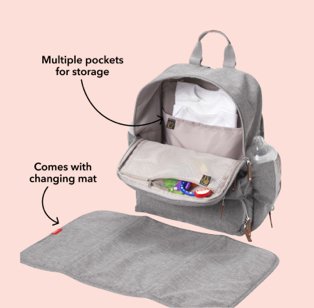 Don't Forget Baby Travel Essentials
If there's one thing we know about travelling with babies and infants, it's that preparation is key! No matter where you're heading, our baby travel essentials will make sure you've got all you need to bring your baby along safely. From portable changing bags and travel mats in playful prints to ultra-safe baby car seats and travel cots, plan for the journey with a little help from our hand-picked range.
Playful Accessories For Fun-Filled Travel
It's no secret that travelling with little ones can be hard work! Our top tip for any parent planning a long journey with youngsters is to do all you can to keep them entertained. Luckily, we've got plenty of baby travel toys to keep tots and toddlers occupied for hours – with zero screen time!
From portable nursery toys to fun car accessories, we've got everything you need to keep them happy and content on long journeys.