We know getting kids up, dressed and ready for the day can be a challenge at the best of times. The morning rush can feel even more difficult when you have to sort through a mountain of clothes – none of which seem to go together.
Luckily, our kids' capsule wardrobe guide is here to simplify their routine – and yours! Featuring comfortable and stylish girls' clothing and boys' clothing, this practical way of dressing will hit reset on their weekly rotation.
Why Create A Kids' Capsule Wardrobe?
Creating a kids' capsule wardrobe is the perfect way to refresh their clothing collection. Saving you time and money, capsule wardrobes are also endlessly versatile. Find out more below!
Stay Coordinated
If you feel like your kids have plenty of clothes, but nothing to wear, a capsule wardrobe is just what they need. From girls' leggings and boys' joggers to cardigans and jumpers, capsule wardrobes are full of versatile separates that kids can mix-and-match for different occasions.
Helping little ones get ready in half the time, sticking to coordinating combos is the way forward for fuss-free mornings.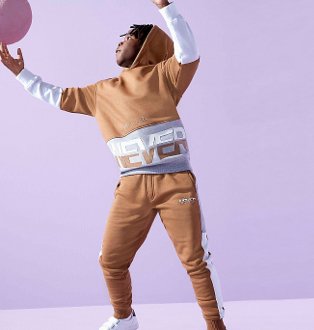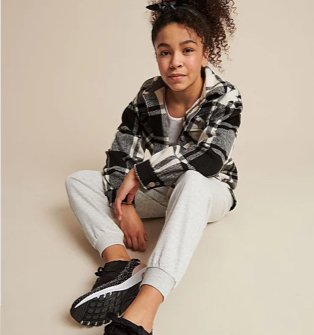 Budget-Friendly
When it comes to shopping for kids' clothes, we know how tempting it is to get carried away. Thankfully, capsule collections focus on a handful of easy-to-wear essentials, meaning there's no need to invest in countless outfits.
Encouraging you to buy only what they need, capsule wardrobes are a brilliant budget-friendly trick to have up your sleeve.
How Many Items Should Be In A Kids' Capsule Wardrobe?
The good news is that there aren't any rules about how many items should be in a kids' capsule wardrobe. As a starting point, aim for around 15 to 20 separates for everyday dressing. Think comfortable girls' tops, boys' tops and a selection of bottoms, such as girls' jeans, boys' jeans, leggings and joggers.
Once you've got the basics sorted, you can add seasonal items into the mix, from jumpers and coats to shorts and skirts. Remember, kids' ages, their school uniform, and any hobbies they have should be kept in mind when making any purchase.
How To Create A Capsule Wardrobe For Kids
From prioritising comfort and working around the seasons to styling them for their limitless agenda, scroll down to discover how to create a capsule wardrobe for kids.
1. Work Around The Seasons
The start of a new season is the perfect time to kickstart your kids' capsule wardrobe. For spring, refresh their look for fun in the sun with skirts, shorts and lightweight sweatshirts. As the weather turns colder, kids can get cosy with girls' coats, boys' coats and super-snug knitwear.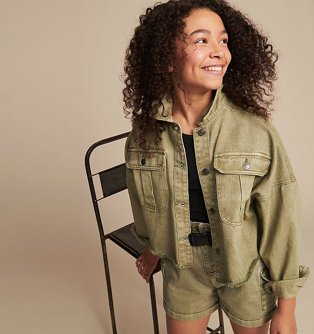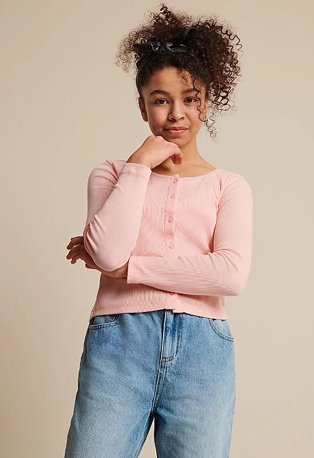 2. Comfort Comes First
Whether they're running, jumping, skipping or playing, kids are never standing still for long! To help their capsule wardrobe keep up with their energy levels, we recommend putting comfort first.
Elasticated joggers, soft t-shirts, stretchy leggings and breathable jumpers are top picks for ensuring they have the freedom they need day-in, day-out. This will let kids spend less time dressing and more time exploring!
3. Pick A Coordinating Colour Palette
If you think creating a stylish and coordinated capsule wardrobe is impossible, think again! The trick is to combine one or two key colours with neutral tones like grey, white, navy and black for maximum versatility.
Whether your kids prefer statement pink, cherry red or sunshine yellow, easy-wear shades like black and blue jeans will easily coordinate with their favourite pop of colour.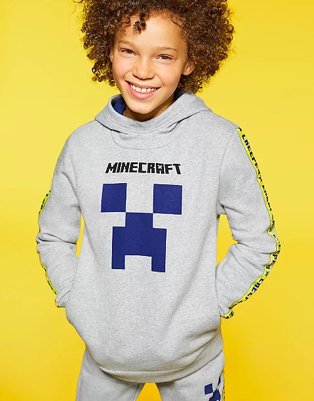 4. Be Flexible
Kids may have different ideas when it comes to what should (and shouldn't!) be included in their wardrobe. While capsule collections focus on practical everyday items, like comfy boys' jumpers and girls' jumpers, letting little ones add their own unique twist is just as important.
To strike the right balance, kids can shake up their look with colourful character clothing inspired by their favourite film, TV and book characters. This way, kids get to express their individuality and you can be sure they're well-dressed for the day ahead – a win-win!