Love holidays but hate packing? We feel you! Working out what to wear on holiday can feel like one of the hardest parts of planning your trip. If your suitcase is bursting at the seams (no judgement here!), a holiday capsule wardrobe could be just what you need.
From classic summer dresses and casual trousers to on-trend swimwear and shoes, we're bringing versatile and space-saving women's summer clothing to see you through your getaway in style.
How To Create a Holiday Capsule Wardrobe
No matter where you're heading this summer, keep things simple with our guide to creating a holiday capsule wardrobe. Featuring easy-wear summer separates that can be styled in multiple ways for different activities, our holiday looks will make you a packing pro in no time!
1. Pack An Always-Stylish Summer Dress
Space-saving and stylish, a summer dress is a holiday must-have. Whether you love stepping out in mini dresses or you're all about beachy maxi dresses, there's a dress for every getaway. Add a little sunshine to your look with ditsy patterns and prints or go minimalist with fresh white designs.
The good news is you only need a change of shoes to take your dress from day to night. Team smock dresses with sliders for days on the beach and refresh your look for al fresco dinner dates with woven wedge sandals.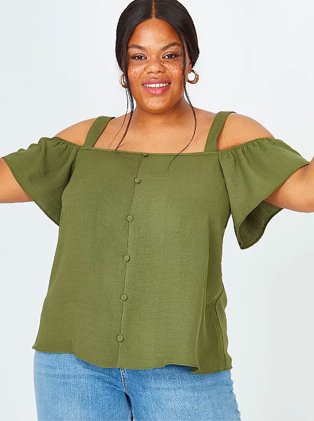 2. Say Yes To Floaty Tops
Holiday capsule wardrobes are all about creating stylish summer outfits with just a handful of items. For a wear-again top that will tie together all your fave combos, pick a floaty camisole. Super simple to dress up and down, camisole tops can also be rolled up tight to save space in your suitcase.
For maximum wearability, we recommend packing one plain and one patterned design. This season, we can't get enough of fresh gingham prints and sunshine yellow styles. Pair them with easy-breezy trousers or high-waisted shorts depending on the weather.
3. Switch Jeans For Casual Trousers
Holidays are the perfect excuse to take a break from your everyday wardrobe as well as your routine. So instead of reaching for the same pair of jeans on repeat, hit reset and switch your denim for casual trousers in lightweight fabrics.
From on-trend wide leg trousers and patterned culottes to just-landed linen designs, keep things stylish as you take in the sights with an ice-cold drink – or two!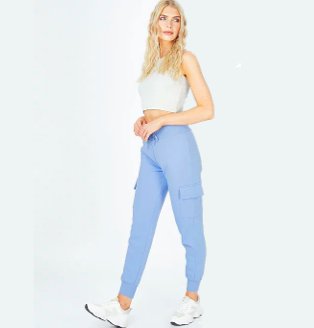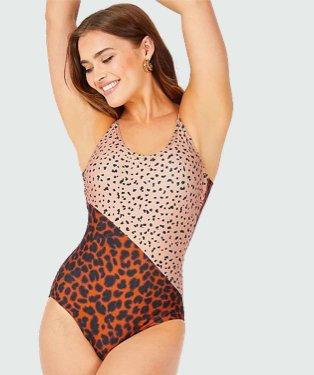 4. Pick A Summer Swimsuit
Staycation or not, we're determined to show off our swimwear this summer! Whether you're Team Swim or Team Sunbathe, choosing the right swimwear will help you feel comfortable and confident on your holiday.
To save space, make the most of versatile designs. A patterned swimsuit is more than just pool-appropriate – it can also double-up as a daytime look! Style it with a tiered skirt or shorts to take your swimwear from the sea to the sights with ease.
5. Keep Covered With A Kaftan
We've learnt the hard way that staycation weather can be famously unpredictable. For extra protection on the beach and by the pool, add a cover-up to your holiday packing list.
You can also transform your cover-up into a lightweight summer jacket by layering it over dresses, camisoles and jumpsuits. Beach to bar dressing has never been so effortless!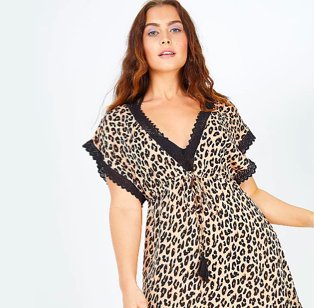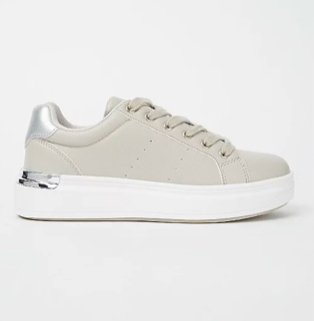 6. Don't Forget Supportive Shoes
We know how difficult it can be picking the perfect pair of holiday shoes. As tempting as it is to pack an extra pair "just for luck", you don't want to be the one who can't zip up their suitcase!
To strike the right balance between style and support, you'll need at least two pairs of shoes. We're talking on-trend sandals for the beach and breathable trainers for all those long holiday walks.
7. Add Detail With Your Favourite Accessories
Accessories are key to keeping your holiday capsule wardrobe fun and fashionable. They also take up barely any room in your suitcase, meaning they're an over-packer's dream!
For relaxing on the beach with your latest book, protect yourself from the sun with a woven sunhat. You can also add a little glam to your getaway looks with cat-eye sunglasses or tortoiseshell-effect designs. Wondering how to refresh your summer dress for after-dark events? Style up with a gold buckle belt.