There's nothing more exciting than choosing comfy and cute clothes for your baby's wardrobe. Whether you're keeping the gender of your baby a surprise or you want to branch out from traditional colour schemes, unisex baby wardrobes are a popular choice for many parents.
From unisex bodysuits and unisex sleepsuits to unisex baby accessories, we've got plenty of gender-neutral baby basics to pull your little one's wardrobe together.
Why Create A Unisex Baby Wardrobe?
Full of coordinating colour schemes, versatile pieces and cuddly combos, it's not hard to see why many parents are choosing to create unisex baby wardrobes. Discover some of our favourite benefits below.
Plan Ahead
If you've chosen to keep the gender of your baby a surprise, unisex baby wardrobes are the perfect pick. Letting you enjoy all the fun of choosing baby clothes with none of the worry about waste, this tactic is ideal for planning ahead.
Thanks to their adaptability, unisex baby clothes also make brilliant hand-me-downs for friends and family.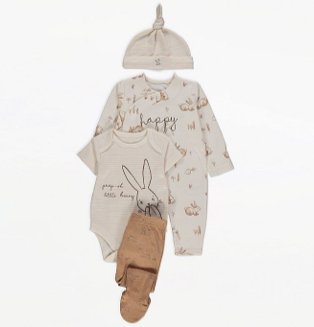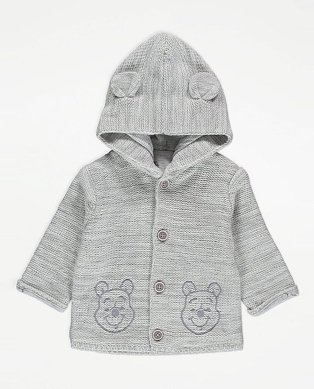 Oh-So Versatile
We know how easy it is to get carried away buying baby clothes. While stocking up on lots of baby dresses and baby outfits is tempting, it's a good idea to prioritise versatile pieces to keep costs low.
Luckily, the white and grey colour scheme of our unisex baby clothes will make dressing your little one a breeze. Think unisex bodysuits, unisex sleepsuits and gender-neutral tops and leggings that can all be mixed and matched for different occasions.
How To Create A Unisex Baby Wardrobe
Follow our guide to discover how to create a unisex baby wardrobe that's soft, huggable and perfect for snuggling.
1. Choose Complimentary Colours
When it comes to unisex baby colours, white and grey are a classic choice. From printed unisex sleepsuits and soft grey all-in-ones to white and grey baby sleeping bags, one of the best things about this colour scheme is that everything goes together!
To add a pop of colour to these soothing shades, bring the fun factor with rainbow bibs, patterned leggings and vibrant baby accessories.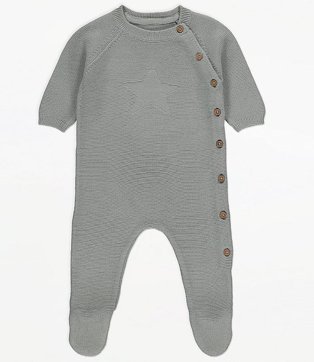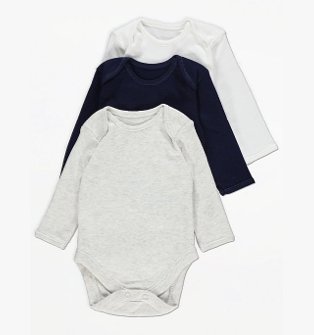 2. Stock Up On Unisex Bodysuits
Unisex bodysuits are the star item in your baby's wardrobe. Simple and versatile, this baby basic makes the perfect base layer to countless outfits. You can even use them as an extra layer at night.
As well as classic white, grey and black bodysuits, mix things up with charming Winnie the Pooh and other Disney designs. Keep an eye out for popper fastenings to make all those late-night nappy changes a little easier!
3. Keep Things Comfy With Baby Leggings
When it comes to baby clothes, soft materials and stretchy fabrics are essential. Your little one will need plenty of freedom to move, kick and eventually crawl.
For a comfy and cute choice that can quickly be thrown over their bodysuit, opt for elasticated baby leggings. Footed designs are ideal for little ones who love to wriggle out of their socks.
Plus, if the past year has taught us anything, it's that joggers are a must in every wardrobe – even for the littlest of legs! Remember, for maximum versatility choose gender-neutral colours and patterns.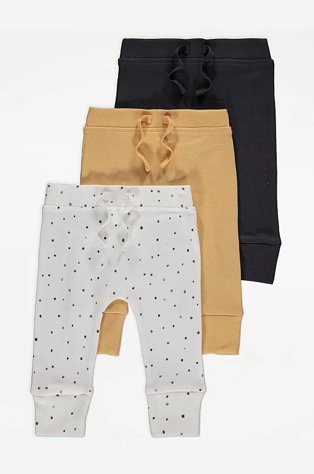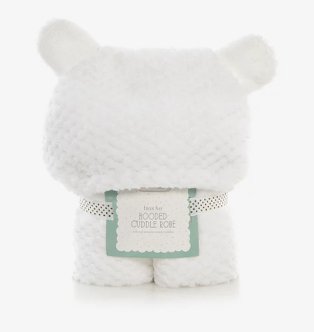 4. Add Some Fun With Unisex Baby Accessories
Buying a handful of staple accessories is the best way to maximise your baby's outfit and minimise spending. Complete their oh-so-sweet style with our must-have accessories.
From embroidered baby blankets and rainbow bibs to patterned socks, unisex baby accessories can go a long way to livening up their little look.
5. Pick Cute Cotton Baby Outfits
Thankfully, there's no need to choose between style and comfort when you're creating a unisex baby wardrobe. Just remember to select soft cotton clothing to protect your little one's skin and help them move with ease.
For a super-cute look that will keep your little one smiling, explore Billie Faiers' baby clothing collection. We can't get enough of the printed jogger outfit and dungarees for both baby girls and baby boys.