You are about to experience one of life's most precious moments, welcoming a new addition to your family. Whether you're keeping the gender of your newborn a surprise or wanting to refresh your little one's growing space, we've gathered all the best gender-neutral nursery ideas for you.
Our guide will help you set up your dream gender-neutral nursery, with everything from sweet colour schemes and nursery furniture to unisex baby clothing.
What Are Our Fave Neutral Colours For Babies?
Traditionally, soft blues are associated with baby boys, and gentle pinks celebrate the arrival of baby girls. At George, we're all about embracing the new and believe that choosing colours you feel comfortable with is what matters most.
There are plenty of gender-neutral colour options to inspire you, such as green, yellow, orange, and grey. The best part? You can mix-and-match your fave colours and prints to achieve a stylish and snug set-up!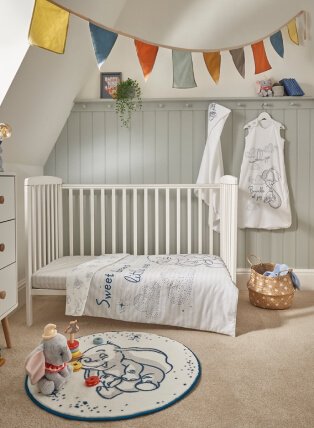 Gorgeous Greens
Green is a calming colour that creates a sense of balance in any room. Bring nature into your newborn's nursery with deep earthy sage tones or inject a burst of freshness with mint green accents. Here at George, we're loving pastel greens paired with pale yellow or white – dreamy. Once you're happy with your colour combo brighten your little one's nest with the cutest nursery accessories.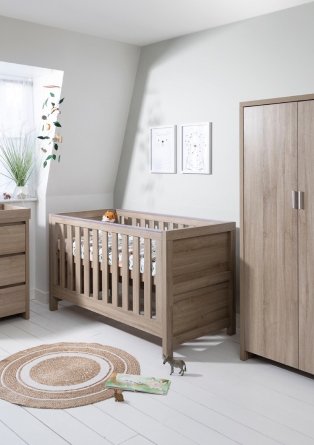 Mellow Yellow
A soft, pale yellow is a soothing unisex nursery choice. Pairing perfectly with muted browns and greens, you can create a comforting space with adorable Winnie the Pooh bedding. A magical space this snug might even lead to a blissful slumber!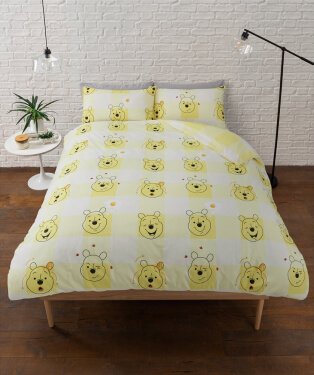 Subtle Oranges
A medium tint of orange is a warm and inviting choice for both baby girls and baby boys. Create a nurturing environment with dashes of soft peach and adorn your little love's room with the best nursery items. You can also get playful by injecting a swoop of white, light grey or even pink and blue – the choice is yours!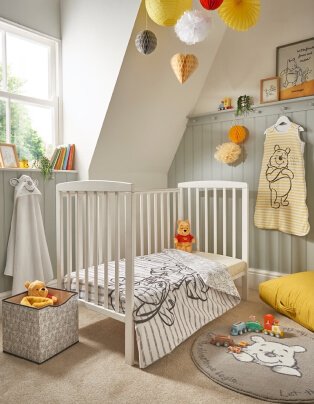 Chic Browns & Beiges
Shades of brown make a chic gender-neutral nursery colour palette, whether you fall for a pale beige hue or a deep chocolate shade. Our exclusive Billie Faiers collection is packing the most adorable mocha bunny print baby bedding, bunting and sleeping bag! Explore the complete Billie Faiers kids and baby range for more too cute baby essentials.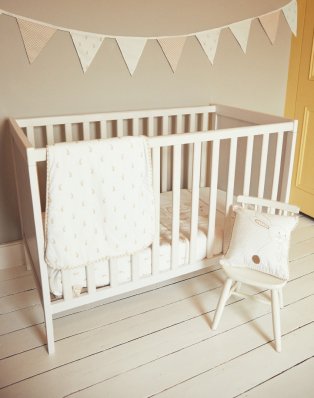 Gorgeous Greys and Tasteful Taupes
Grey is the trendsetter's choice when it comes to gender-neutral nursery décor. Modern and understated, you can discover plush grey baby blankets and gorgeous grey baby bedding across our range. Gently pair with white to create a tranquil nursery for (hopefully!) plenty of hours of rest.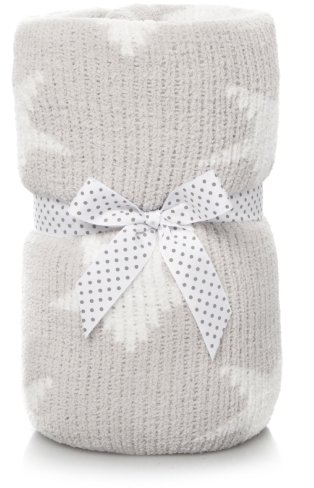 Playful Patterns & Prints
Fancy a feature wall? Create yours with animal print wallpaper or fun stickers to brighten up any den. Once you've made your choice, complete their little room with baby bedding and kids' curtains. Searching for more inspo? Here at George, we can never say no to fun rainbow patterns and polka-dot prints!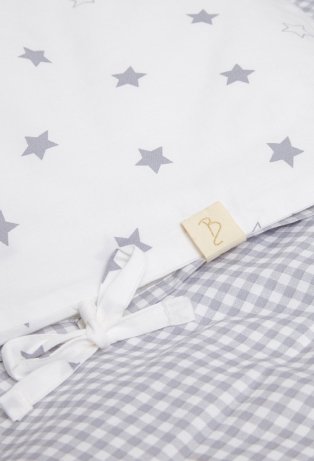 Staple Nursery Furniture
A few staple items are essential to your baby's nursery, and it's important to consider their placement to ensure maximum safety, comfort, and plenty of sleep for your little explorer! It's also a fab idea to pick pieces that will help transition your baby's nursery into their first big kid room – they grow up so fast!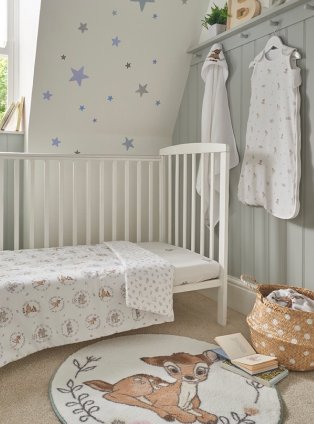 1. A Must-have Moses Basket
A heaven-scent must-have for your little love, moses baskets are the perfect place to keep your baby comfy and safe. Thoughtfully place your Moses basket away from windows and exterior walls to avoid disruptive light or breezy drafts. Gently rock your baby to sleep with an accompanying rocking stand, or choose a classic folding stand for a secure set-up.
A child's sleeping space should grow as they do. When they're ready to transition, browse our cots for a spacious sleep haven. A baby monitor will also give you peace of mind while your baby snoozes.
2. Essential Changing Tables, Mats & Accessories
Welcoming a newborn means plenty of nappy changes! Breeze through nappy duty with a changing unit complete with smart storage options. A changing mat is a portable and lightweight piece of kit, and we have plenty of cute sets in favourite Disney designs from our fave mouse Minnie to lovable Lion King.
A changing bag is part of every parent's starter kit and makes on-the-go adventures a little bit easier. To up your eco-conscious parenting game, don't forget to stock up on nappies and wipes and shop biodegradable where possible. Grab a laundry basket or disposal system for a smooth sailing changing experience.
3. Enchanting Baby Toys
Let your child's imagination run free with engaging baby toys. Play is a huge part of a child's development and encourages cognitive skills, and our range is stocked with everything from baby bouncers and mini gyms to comforting soft toys. Discover everything from A-Z with a VTech alphabet train and encourage your baby's first steps with our selection of baby walkers.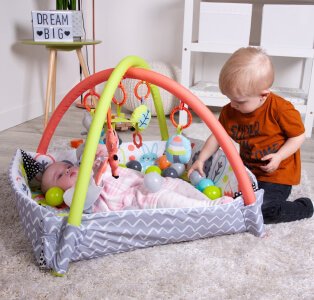 Unisex Baby Clothing
Our unisex baby clothing range is packed with super-cute gender-neutral colours and styles. You can find everything from adorable all-in-ones to the sweetest sleepsuits and pyjamas. To do your bit for the planet, be sure to pass your pieces down to friends or family or drop them off at your local donation centre.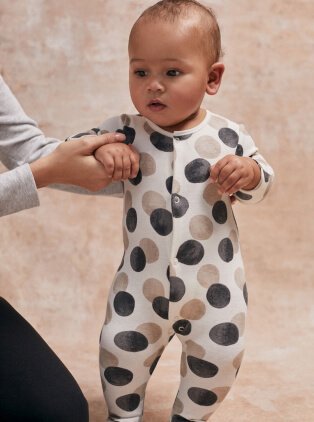 Discover the ultimate newborn baby checklist with our guide, from prams and strollers to travel systems.