Shopping for adorable baby clothes might be the easiest thing in the world, but finding comfy yet stylish pieces for your maternity wardrobe can feel like a real challenge. Luckily, here at George, we have all the style inspo to make dressing you and your bump a total breeze!
From floaty and form-fitting maternity dresses perfect for work and weekend plans to to getting your denim fix with maternity jeans and nice top combos. Whatever your maternity vibe, tap into a collection made to keep you comfortable, confident and most importantly – feeling like YOU, from blossoming bump to way beyond.
Top Tips For Maternity Clothes Shopping
With everything from newborn clothing and baby bedding to nursery accessories and feeding essentials to shop for, we know that finding time to update your wardrobe isn't easy. For a seamless shopping experience that focuses on feel-good fits for you and prep for your new arrival, scroll through our handy tips.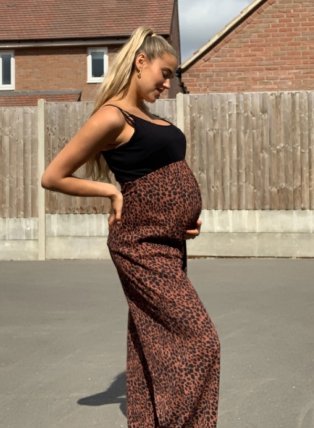 Shop For Your Pregnancy & Beyond
Picking out pieces you'll keep wearing once your little one arrives is not only cost-effective but also sustainable – 'cos looking good and feeling better doesn't have to cost the earth!
Stylish maternity wrap tops, maternity dresses and jumpsuits are perfect for you and your bump and can also double up for nursing. Just like in any wardrobe, stocking-up on essentials is key to keeping things comfy chic. Giving you room to move and keeping you cool, soft tees and maternity leggings are a winning combo from bump to baby.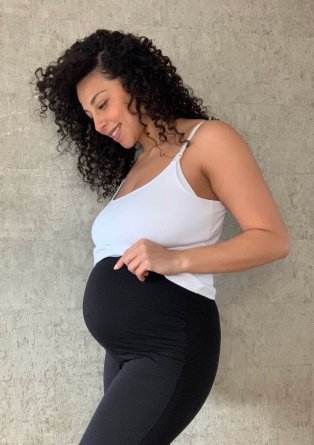 Only Buy What You Need
Creating life is certainly a cause for celebration! For special occasions, invest in a couple of statement pieces you feel amazing in. Once you have those, concentrate on timeless, versatile items you can reach for on repeat.
Found your dream pair of maternity jeans? Add to bag in a few different colours. Made for the denim lovers, everyday jeans make a strong start to weekend outfits. For soft play dates and outdoor strolls team yours with a casual tee or reach for a dreamy blouse for coffee catch ups with friends.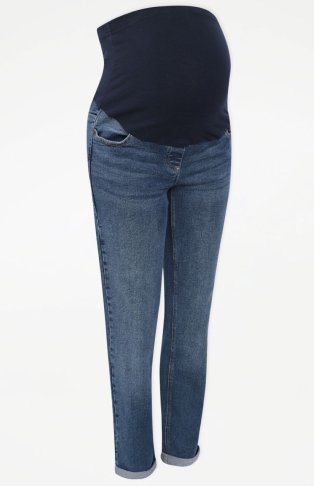 Use What You Already Have
We know, the maternity clothes haul is super exciting, but you might be surprised at just how accommodating your current wardrobe is. Floaty tunic tops and relaxed tiered dresses are right on-trend and made for dressing your bump – for the first few months at least!
Boxy t-shirts and oversized jumpers also work a dream with straight-leg over-bump maternity jeans. Sustainable and stylish maternity outfits? We're sold!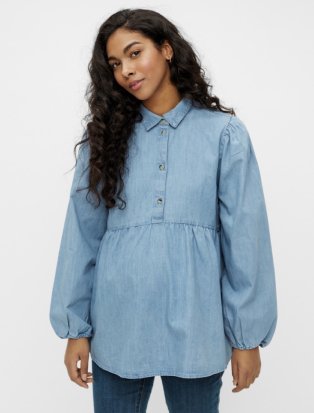 2022 Maternity Essentials
Ready to step into your new maternity looks? Get your hands on these essential wardrobe staples…
Must-Have Maternity Lingerie
Putting together a maternity wardrobe doesn't need to cost the earth. Just a few simple pieces will set a beautiful foundation and keep you feeling supported through the months ahead. For a collection you can count on, discover our latest lingerie drop.
Make a strong start by investing in few maternity bras – we've got tons of options here at George including handy multipacks. Once you've bagged your faves, team yours with over-bump briefs for a set you'll feel fabulous in.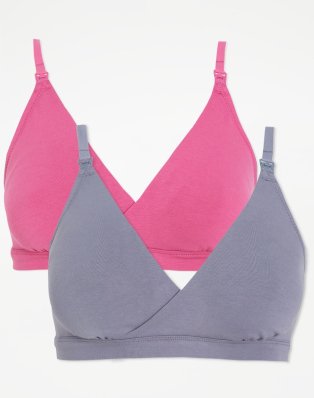 Nightwear For 9 Months & More
Carrying a baby is pretty tiring work! You'll need more sleep than ever and deserve to rise and shine looking and feeling the best rested. Our secret? Start the night right in soft, breathable maternity nightwear. From PJ sets to floaty nightdresses, our range is made for early nights, lazy mornings and duvet days – you've earned it!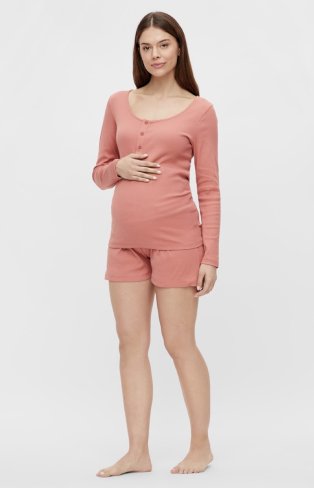 Cosy Maternity Coats
If your outerwear no longer fits around your bump, no drama! Our versatile maternity coats will keep you snug and stylish on the go. Perfect for early morning commutes, school runs and chilly winter walks, pair them with your fave maternity jeans and boots for a cosy cold-weather look. Effortless!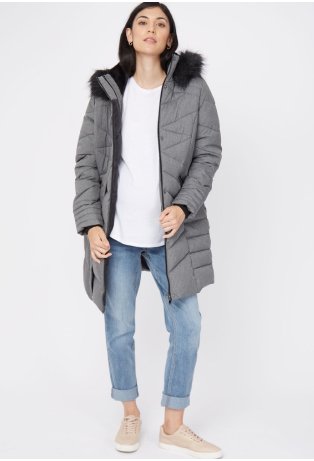 Workout Clothing For You & Your Bump
Staying active whilst pregnant can feel a little daunting without the right clothing. For gentle exercise, choose maternity leggings and casual maternity tops or sports tops that fully support your growing bump. Lightweight and supportive trainers and pumps will also be kind to tired feet.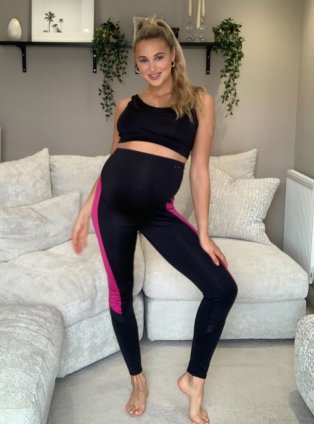 Versatile Maternity Dresses
Maternity dresses are the ideal staple for many parents-to-be and we can totally see why! They slip on with ease, can be dressed up or down, and feel super comfy from day to night. Love all things fabulous and floaty? Master laid-back chic with dresses in voluminous cuts. Or, if you're all about sleek and sophisticated, our form-fitting dresses were made for showing off your blossoming bump.