Whether you've RSVP'd 'yes' to a baby shower invite or you're busy hosting the event itself, choosing a thoughtful gift for your loved one and their newborn doesn't need to be stressful. Here at George, we have plenty baby shower gift ideas to help inspire you, from super-cute baby clothing and baby essentials to gifts at the top of any new parents wishlist.
What To Give As A Baby Shower Gift
When it comes to presents, the promise of free babysitting and offering to help with the housework are some of the best baby shower gifts you could ever give! That said, you may want to wrap up something special for the new baby and parents-to-be. Check out our top picks below.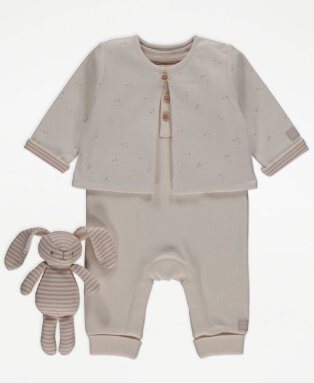 Soft Play Baby Toys
Whilst numbers and colours might be a while off, babies start learning the basics from the moment they're born. Make sure they have plenty to engage with during those first few weeks and choose a soft playmat, a play gym, or a tummy time pillow for your baby shower gift.
Ideal for keeping them entertained before they're old enough to walk, soft play gifts will help nurture their hand-eye coordination in a safe and cosy way.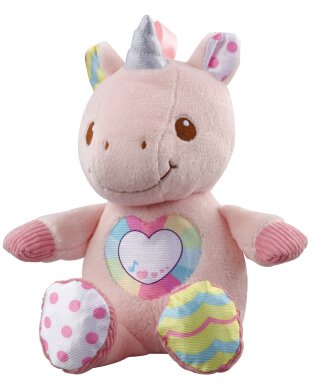 The Cutest Baby Clothing Bundles
Multiple daily outfit changes are pretty much guaranteed for newborns! With this in mind, multi-pack clothing is one of our fave baby shower gifts. From sleepsuits and tops to leggings and socks our super-cute sets come in a range of different colours, prints and sizes. So, no matter which you choose, our mini-me will have tons of picks to keep them looking sweet and feeling comfy from day one!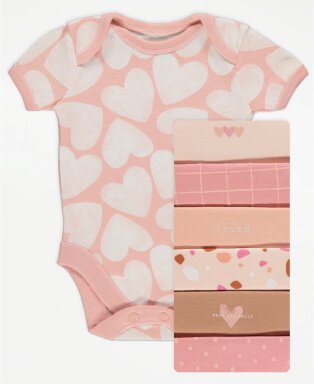 Maternity Gifts For The Mum-To-Be
Gifts for parents are just as important as gifts for little ones! To help mums-to-be accommodate their growing bump, why not treat them to some feel-good maternity clothes?
A beautiful new maternity dress is always a good idea or inspire them to make the most of early nights with fresh PJs and fluffy slippers. Our maternity nightwear range is designed with comfort in mind to help mums get good night's sleep – at least until the newest member of the family arrives!
Practical Presents
Whilst sweet sleepsuits and tiny shoes are irresistible baby shower gifts, we know the little one you're buying for may have a stocked wardrobe already! If so, we'd be reaching for practical items that the new baby and their parents-to-be will really need.
Sleeping essentials such as baby monitors, bedding and Moses baskets for newborns are sure to be a huge hit. After all, anything that helps with extra shut-eye is a winner!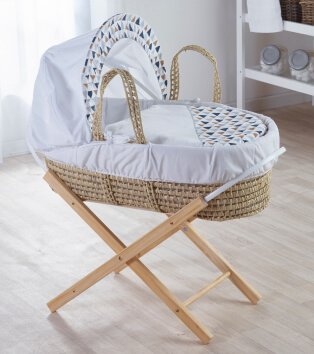 Thoughtful Baby Shower Gifts
We love thinking outside the box for truly thoughtful present ideas, especially when celebrating the arrival of a new edition! To make your baby shower gift extra special, choose a present that the parents (and one day the baby themselves!) will cherish for years to come. A photo album ready to be filled with newborn snaps is one of our absolute faves.
You can also pick a photo frame with multiple spaces for family photos. Fill one of the slots with a photograph of the baby's parents, then let them fill in the rest when their bundle of joy arrives.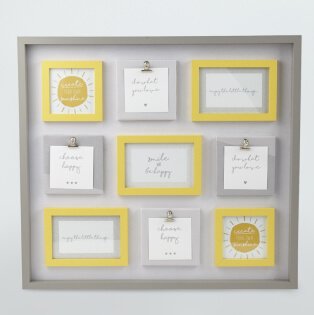 Baby Shower Gifts For New Parents
It's no secret that having a newborn can be more than a little tiring! In between nappy changes, feeding times and a brand new sleep schedule (or lack of!), nobody deserves a pamper more than parents and carers.
To help them relax and unwind when they need it most, put together a carefully curated self-care package for the parents to be. From scented candles and cosy pyjamas to soft fuzzy slippers, pick a few pamper presents to help new parents enjoy a little me-time!