It's official: the start of a new year is the perfect time to refresh your home and embrace brand new styles. Luckily, our guide is packed with the latest home décor trends and home accessories for 2022. From indoor artificial plants to super-stylish lighting, we've got all the inspo you need!
What Are The Home Décor Trends For 2022?
Whether modern minimalism or bohemian chic is your vibe, you're sure to find a theme to suit you with 2022's top décor trends. Check out some of our absolute faves below.
Start With A New Colour Palette
The first step to updating your home is choosing the perfect colour palette. Not sure where to begin? We've got you covered with everything from natural and earthy shades to must-have monochrome! Scroll to discover our top 3 colour palettes for 2022.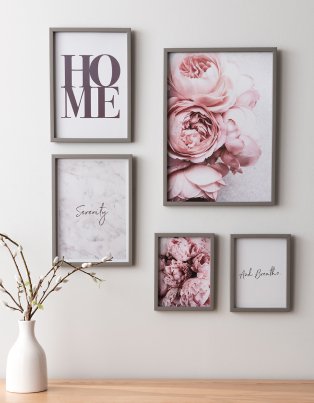 1. Natural & Earthy Tones
Neutral colours are always in style, but this year's earthy tones are set to be bigger than ever. Enjoy peace and serenity with soft beiges in bedrooms and transform living and dining spaces with olive green.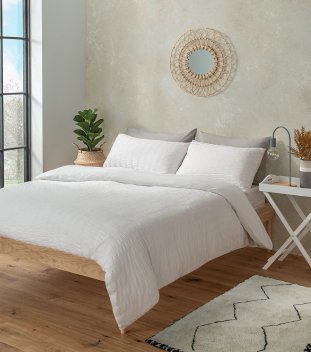 2. Bright & Bold Shades
Bright and bold colours are fab for accent walls, and deep navy blue is a top pick this year. Once you've committed to the colour for your feature wall, a statement wall mirror can really jazz it up!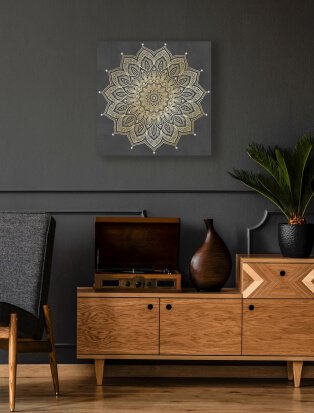 3. A Monochrome Mood
Bring a contemporary touch to your home with a monochrome colour scheme. We love how it looks in bathrooms! Sign off the trend with natural bathroom accessories, including bamboo tumblers and wicker baskets to keep all your essential toiletries tidy.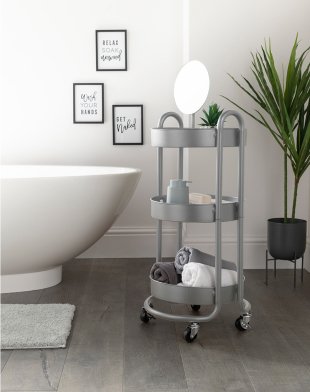 Tap Into Sustainable Home Décor
We're all about working towards a greener future, and our George For Good collection will allow you to embrace 2022's shift towards more eco-conscious living. Cheer up your home with our responsibly sourced bedding, cushions, and throws – just look out for our handy George For Good logo!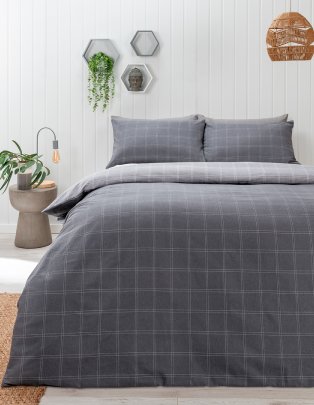 Spark Creativity With Textured Cushions
Here at George, we believe you can never have too many decorative cushions! Getting snug up on the sofa? Add a velvet cushion. Having a duvet day? Floral cushions are a must. Want to upcycle a trendy armchair? Waffle cushions will add a new lease of life.
You can also tap into textured cushions for an extra dose of cosiness! From chenille and super-soft velvet to knitted designs, explore our range to take your living room to the next level.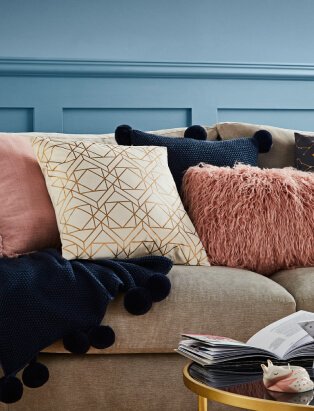 Bring Your Home To Life With Tassel Rugs
Nothing says boho chic better than a tassel rug. Revitalising living rooms and brightening up floorboards, they're the trendsetter's choice for 2022. Go bold with a rainbow-striped design or keep things neutral with Herringbone tassel rugs in subtle grey shades.
Get Tropical With House Plants
A little greenery is the perfect way to refresh your home at the start of a new year. Even so, caring for houseplants requires some mastering! The good news is artificial plants are a fab alternative if you're not naturally green-fingered.
Here at George, we have plenty of artificial plants that look the real deal. Regular cleaning is all they need to stay fresh! Once you've picked your fave faux plants, be sure to add some character with colourful plant pots.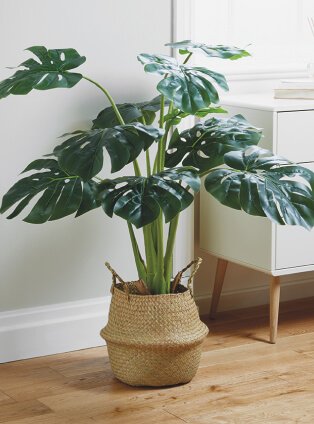 Be The Host With The Most
2022 is the year of home entertaining. If you're planning a get-together or fancy trying your hand at dinner party hosting, we've got everything you need to make party planning a breeze! A glam drinks trolley is THE ultimate party piece. From cocktail parties to afternoon tea, you can host all the socials with just one piece of kit! Invite some pals over, stock up on your fave drinks and stylish glassware, and you're good to go.
Investing in some decorative lighting can set your home up for entertaining guests all year round. We have everything from ceiling lights and shades to table and floor lamps, so you can create a vibe to match any gathering.