Move over monochrome outfits; this winter, we're all about bold and bright colours! If you usually focus on nothing but neutrals between January and March, keep scrolling and get ready to feel inspired.
We're about to prove that brightly coloured winter clothes and accessories totally deserve a place in your line-up, from trending shades to style suggestions. Your most fabulous winter wardrobe to date? We think so!
What Colours Look Good In Winter?
When it comes to choosing bright winter clothing, there are no rules! Whichever bright shade you have your eye on, you can wear – it's all about how you style it. Here are a few shades we're lovin' this winter.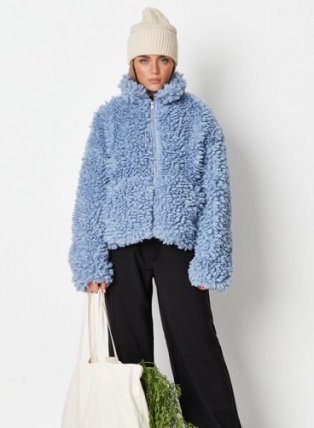 Gorgeous Greens
Can you ever go wrong with a striking shade of green? Not according to our style Bible! This year, add some luxury to your winter wardrobe by introducing bright emerald hues. We're thinking a printed green midi dress for dinner with the girls and a forest green coat over an all-black outfit for winter walks. So chic!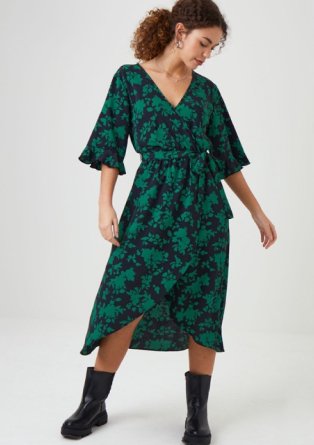 Pretty Pinks
If you're wearing brightly coloured winter clothes for the first time, pink is a great place to start. It's super easy to pair with black, navy, grey and white, meaning it will go with plenty of items you already own.
Want to try something different? Pair pink with purple. You won't believe how well these two colours complement each other!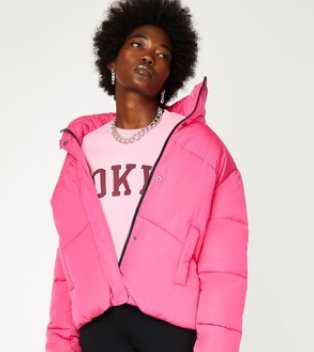 Bold Blues
Just like pink, blue is a simple-to-style shade that's ideal for brightening up your cold-weather combos. Try a blue-hued jumper over your fave straight leg jeans for an effortless everyday look. Not feeling totally blue? Pick a bright green and blue ensemble to give the trend a new season twist.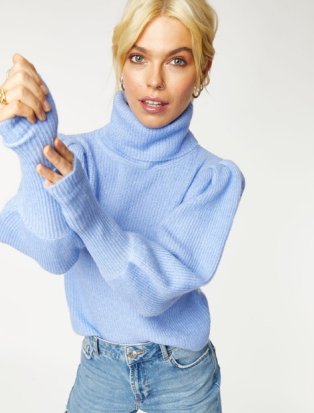 Playful Purple
We're all about purple this winter! A statement purple coat or jumper will give your fave high-waisted jeans new life. This colour also pairs perfectly with any bright pink items in your closet, so have fun mixing and matching to make the trend your own!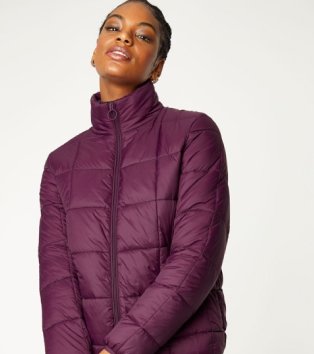 How To Wear Bright Colours In Winter
From bold tonal outfits to neutral looks with just a hint of colour, there are plenty of ways to wear brights in winter. Our top tip? Focus on just one or two shades per outfit to balance out the trend.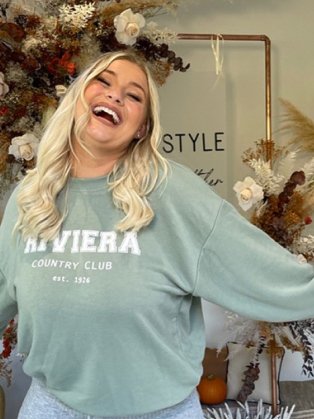 Wrap Up In Colourful Winter Coats
Welcoming a bright coat into your winter wardrobe is one of the best ways to tap into the trend. Whether you team your coat with grey, caramel or classic black, layer over neutral-coloured outfits to let your outerwear do the talking!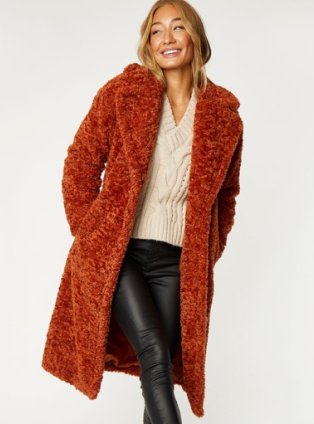 Use Blue Denim As A Neutral Colour
Jeans are the foundation holding together every stylish wardrobe – fact! We still haven't found a top, jumper or jacket that they don't work a dream with! Slip on your fave denim (think trusty skinnies or wide-leg styles), then level up your outfit with a colourful top. A match made in style heaven!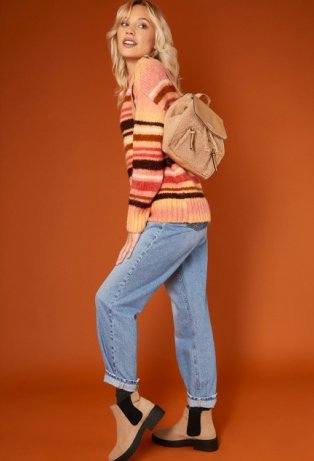 Pair Your Knitwear To Your Outerwear
Layering pieces in similar hues is an oh-so-stylish way of hitting refresh on your winter wardrobe. Choose knitwear and a jacket in varying shades of the same colour for a weekend look with an edge. You can even go a step further and add some matching trousers and accessories. Multi-tonal dressing? We're SO here for it!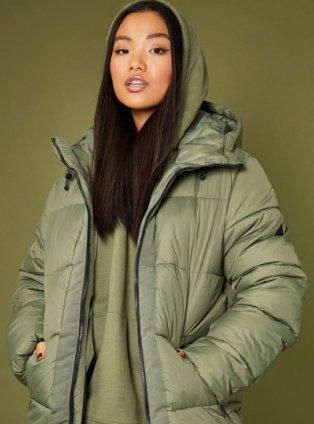 Choose Bright Accessories
If brightly coloured separates just aren't your vibe, the good news is you can still make this trend work for you. When in doubt, focus on accessories instead.
Dress in whichever neutral colours you're most comfortable in, then pick one vibrant accessory to complete your look. A cute pink hat or an eye-catching purple scarf is all you need to elevate a plain outfit. Simple!