Your home is a key part to your happiness. This is especially true during the colder months when the long, dark nights mean spending more time indoors. Luckily, we've got plenty of home décor tips to boost your happiness, from colour schemes and lighting to personal touches.
How Can Home Décor Impact Your Mood?
Home décor can impact your mood more than you might expect. With new research suggesting that the tidiness, scent and layout of your home can influence your overall happiness, it's never been more important to keep your spaces feeling fresh and inviting.
Thankfully, bringing a little positivity into your home doesn't mean breaking the bank. With a few simple updates like comfy cushions and storage boxes, your home décor can inspire meaningful changes in your mood.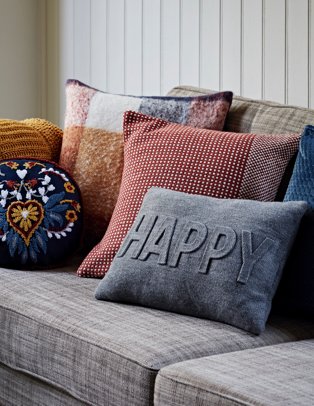 Top Tips For A Happy Home
Discover the perfect home décor for a pick-me-up below, as well as how to make sure your living spaces are comfy, clutter-free and designed around you.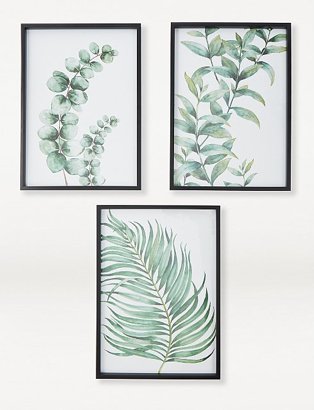 1. Concentrate On Colour
Different colours can prompt a range of emotions. While subtle blues often evoke a feeling of calm, high-energy colours like yellow and green can make you feel more productive. With this in mind, it's a good idea to consider the kind of atmosphere you want to create before selecting your colour scheme.
Thankfully, there's no need to pick up a paintbrush to give your home a happy vibe. Instead, focus on colour coordinating home accessories and soft furnishings for a budget-friendly and timesaving alternative.
2. Keep Your Home Tidy
If your home is full of clutter, it may be causing you stress without you even realising. While you don't need to adopt a Marie Kondo approach and completely clear your rooms from top to bottom, tidying away spare bits and pieces can improve your mindset.
For any items that don't have a designated space, use storage boxes and containers to keep your home neat and tidy. With less clutter and mess in your home, you'll instantly feel more relaxed in it. Even small changes like making your bed each morning can make a noticeable difference to your mood.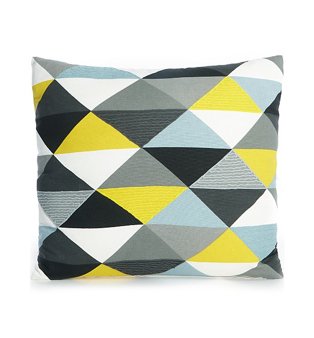 3. Focus On Comfort
The comfort of your home can have a huge influence on your happiness. After all, it's hard to unwind in a space that hasn't been designed with you in mind. For this reason, staying comfy should be your top priority.
From accessorising your sofa with textured cushions and knitted throws to adding insulating rugs to hardwood floors, there are plenty of budget-friendly and stylish home décor tricks to transform your home into a hub for relaxing.
4. Maximise Lighting
Using the right lighting is key to re-energising your home. As the nights get longer, it can feel even harder to make your home light, bright and inviting. Luckily, table lamps, floor lamps and decorative lighting can all come to the rescue.
From pairing warm-toned side lighting with full-beam ceiling lights to adding twinkling fairy lights to living rooms and bedrooms, getting creative with lighting will give your home a revitalising and welcoming glow in no time.
5. Personalise Your Space
Our homes are an extension of who we are. If your home décor reflects you, then there's a good chance it'll make you feel that much happier. Considering the benefits of personalising your space, why not accessorise your home with positive memories and pastimes? From holiday snaps in photo frames to uplifting quotes and ticket stubs, a personal touch will ensure your décor makes you smile.
6. Think About Scents
As one of our most powerful senses, smell can change the way we feel about our home. With research suggesting that our favourite scents can boost our happiness and increase productivity, there's never been a better excuse to update your scented candle collection.
Whether you pick scents that remind you of your favourite summer getaways or opt for traditional de-stressing aromas, like lavender and jasmine, is up to you. Either way, you can be sure that candles and reed diffusers will help you create a happy (and wonderful smelling!) home.